Because we love a good wedding arund these parts....
"Single Ladies" star Denise Vasi recently married the love of her life, Anthony Mandler, and now she's revealing the intimate details from their wine vineyard wedding in Santa Ynez, California. More pics and deets inside....
On October 14, 2013, Denise Vasi wed director Anthony Mandler in a stunning ceremony held at a wine vineyard in Santa Ynez, California.  And on  ESSENCE.com, Denise opens up about her special day and offers intimate deets about the dress, the honeymoon and how she felt as Oscar-winner Jennifer Hudson sang her down the aisle.
Denise wore a Kleinfeld–exclusive mermaid gown designed by Mark Zunino.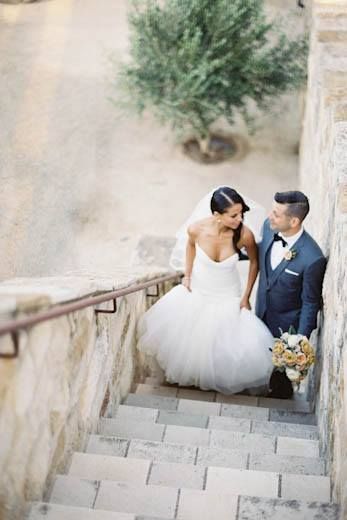 '
Denise and Anthony met after she'd been cast to star in Lil' Wayne's "How To Love" video, which Anthony directed.  Although Cash Money scrapped the video and went in another direction, Denise says, "Obviously it was disappointing to have the video not come out, but it was such a blessing. I got something much better."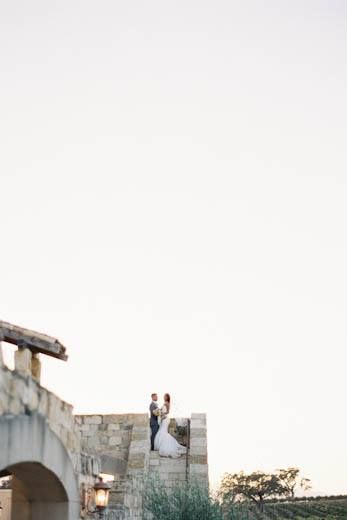 For their first date, Anthony taught Denise how to ride a bike so they could take a scenic ride and dine at an Italian restaurant. Upon their arrival, she discovered that he'd rented out the entire space just for them.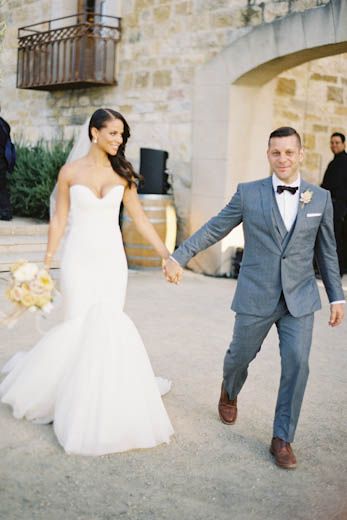 Denise and Anthony created their own traditions for their wedding. Denise says, "I walked part of the aisle by myself because I've been living on my own since I was a teenager.  Then my stepfather walked me further down to my grandfather, who presented me to Anthony."
The reception included cigars, cognac and music by a band and DJ D-Nice. On the back of their chairs, the couple paid homage to Jay Z which his saying "99 problems" and hers reading "ain't one." "Everyone can easily take themselves, careers and relationships so seriously. I love that he can just be, like, a goofball like me."
Their African honeymoon included helicopter rides, scuba diving, a safari and more as they visited Tanzania, Mozambique and Mnemba island.
Denise adds that Anthony is her soulmate.  "He knows what I want, what I need and he just does it.  Those mornings when I wake up and he knows I have an audition, he has [already] gone out to get my favorite thing for breakfast. I don't have to ask him. He just does it on his own."
Fab!
Check out more here and TheYBF.com's coverage here.
Photos via ESSENCE Magazine Facebook