Wendy Williams is hosting ID's channel's anti-Valentine's day programming.  Get the deet on the show inside and find out why Flavor Flav got busted.  Also, get the deets on Outkast's next concert.
On Valentine's Day, Wendy Williams' is hosting Investigation Discovery new anti-Valentine's Day special 50 Ways To Leave Your Lover.  Instead of normal lovey-dovey type shows, ID is going against the grain and showing stories of falling OUT of love.
"Some say 'breaking up is hard to do,' but it sure wasn't for the people who have felt love turn vengeful," said Henry Schleiff, Group President of Investigation Discovery. "Wendy is the perfect host for this darkly funny special Valentine's gift from ID that's better than any box of …poison chocolates!" The one-hour special includes three stories of damning dismissal.
In other Wendy appearances, she'll be a special guest this weekend on Trisha Yearwood's Food Network show, "Trisha's Southern Kitchen" entitled "Straight Up Comfort." It will air Saturday, Jan. 11th, at 10:30 am EST on Food Network.
The pair will serve up Southern comfort foods like including Ribbon Meatloaf, Creamed Style Corn and decadent Banana Pudding.
In arrests....
In Long Island, rap icon Flavor Flav was busted this morning for speeding, driving on a suspended license and pot possession. Cops pulled over his black Hyundai near Hempstead, New York where they also found his license had 16 suspensions.
Flavor Flav was charged with felony aggravated unlicensed operation and also received unspecified traffic tickets. He was released on an appearance ticket so he could attend his mother's funeral.
In concert performances....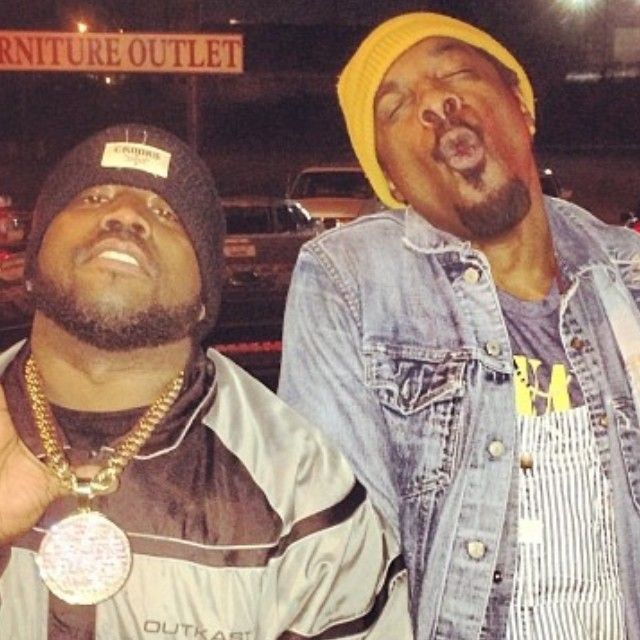 This morning, we told you about Outkast booking a headlining gig at Coachella, and now we've received news that they'll also headline New York's Governors Ball on June 6-8 at New York City's Randall's Island Park.
The duo's performance will coincide with the 20th anniversary of their debut album Southernplayalisticadillacmuzik.
Photos via Big Boi's Instagram/Nassau Police/Getty