King James brought his queen Savannah James out for teammate Michael Beasley's birthday party in NYC last night.  Check out the HEATles who were spotted making an arrival inside...
The Miami Heat ballers joined teammate Michael Beasley at The General last night for a big surprise 25th birthday bash put on by Adonis Spicer.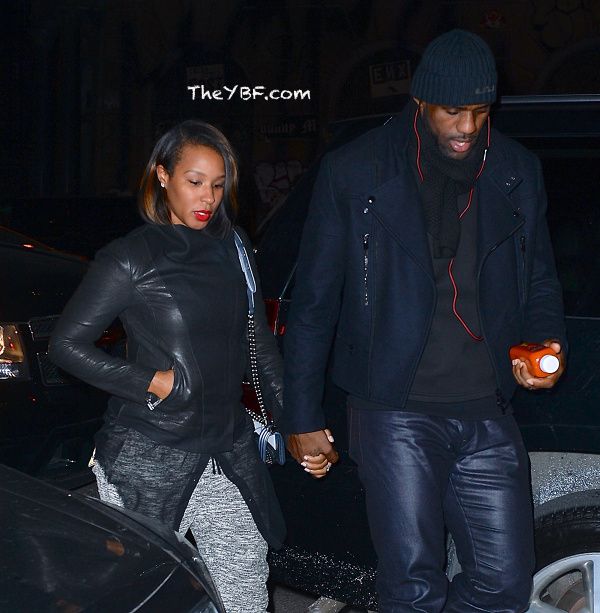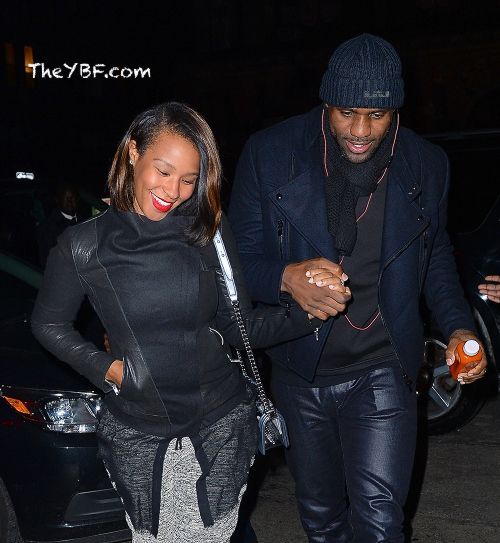 LeBron and Savannah braved the arctic cold (they're from the midwest so they're used to it) and looked happy as pie to have a night out together.  Especially before the big game tonight against the Knicks.  And it looks like Bron brought along one of the juices from Savannah's new The Juice Spot business.  Nice!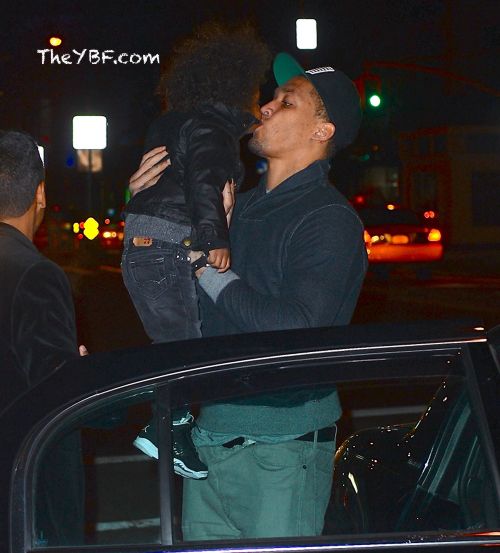 Michael Beasley carried his cute youngsters out of his b-day party and gave one of the kiddies kisses before getting in the car.  Awww doting daddy cuteness.
And while most players brought their wives/significant others along, D-Wade flew solo.  His new fiancee Gabrielle Union has been on a whirlwind press tour for "Being Mary Jane" on both coasts.
And new mommy Adrienne Bosh made sure she was on her man's arm last night:
Hey Chris...
The Boshes posed it up with Michael and his girlfriend Kaleila Pufolkes.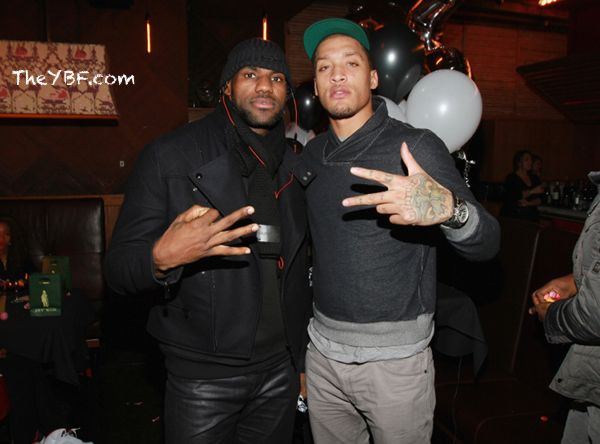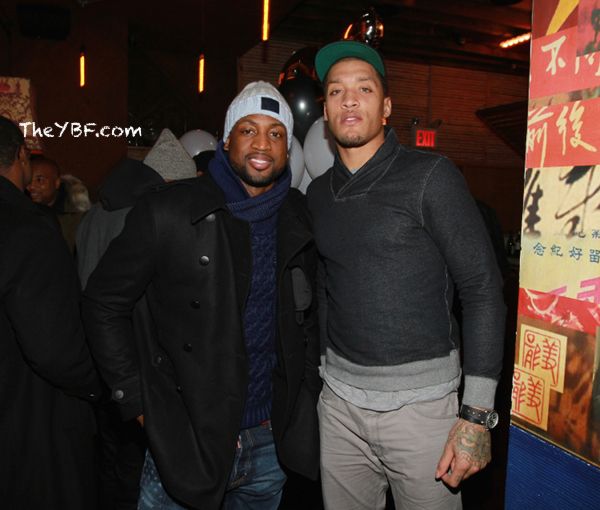 Bron and D-Wade snapped some pics with the birthday boy.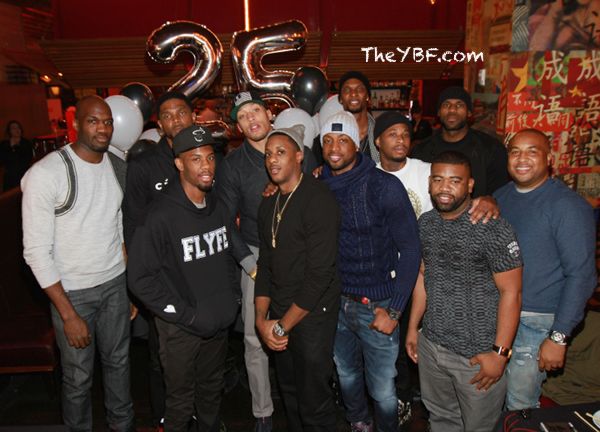 And his whole team was there to celebrate.  By the way, even though Mario Chalmers is front and center in the pic at the party, he won't be playing at tonight's game due to a tendonitis injury.
Photos: Splash