The belles of Award season are covering two of the multiple covers W magazine has for their big movie issue.  Check out Oprah and Lupita Nyong'o inside...
While the acting world is on the road to the Oscars, YBF chicks like Oprah and Lupita are soaking up all of the much deserved attention.  Oscars nods aren't in until January 16th, but for now, The Butler star and the 12 Years A Slave star are putting their fabness on display for the new issue of W magazine.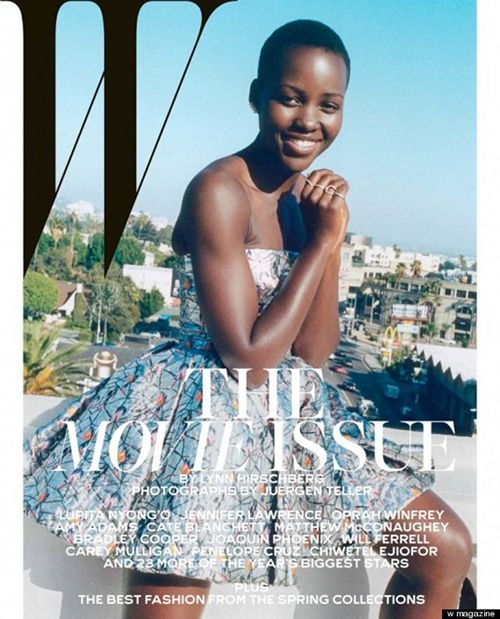 It's the big MOVIE issue, which focuses on the hottest actors of the season.  And we're loving the vintage fashion feel of the covers.
The highlights:
Oprah decided to dish about her first movie crush. "My first crush at the movies was on Robert Duvall in The Godfather," she said, "He's really the unsung hero of the film, the stabilizer of the family. He keeps everybody going, and he knows all the secrets, but he has his own sense of honor and dignity. I love that. I loved him."
And speaking of Lady O, she ended up spending part of her Holiday vacay with First Lady Michelle Obama.  The President and the First Daughters had to head back to D.C. early, but Mrs. O hung back at their vacation home, which is surprisingly pretty close to one of Oprah's homes.  And it was all to celebrate her upcoming 50th birthday with friends--including Oprah.
Looks like Maui was poppin' all weekend.  Do you Lady O's....
Source: Juergen Teller exclusively for W