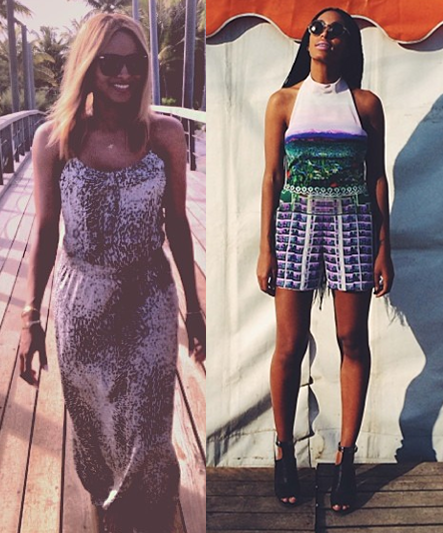 Ciara and Solange have both shared new pics from their travels on social media.  See the photos inside....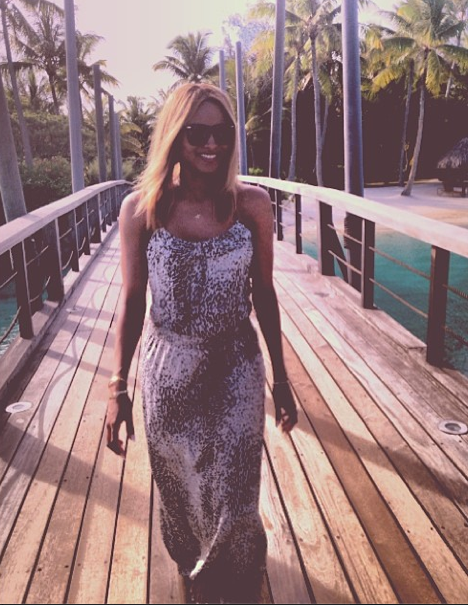 CIiara shared more photos from her vacay in Bora Bora with her fiance Future.  While Cici hid her midsection in previous pics, she proudly showed off her full figure in her most recent set of pics.
We think there's something "different" about Cici.......maybe a baby?   
She also showed off her pedicure and trusted Gucci sandals.  "Old Faithfuls. 8 Years Old. Best Vacation Sandals:)"
Down under.....
Saint Records founder Solange added more pics from her jaunt through Australia.
The "Losing You" singer headed to Australia to perform at Falls Festival where she posed with Wiz Khalifa and shared top-billing with The Roots, Vampire Weekend, MGMT, and others.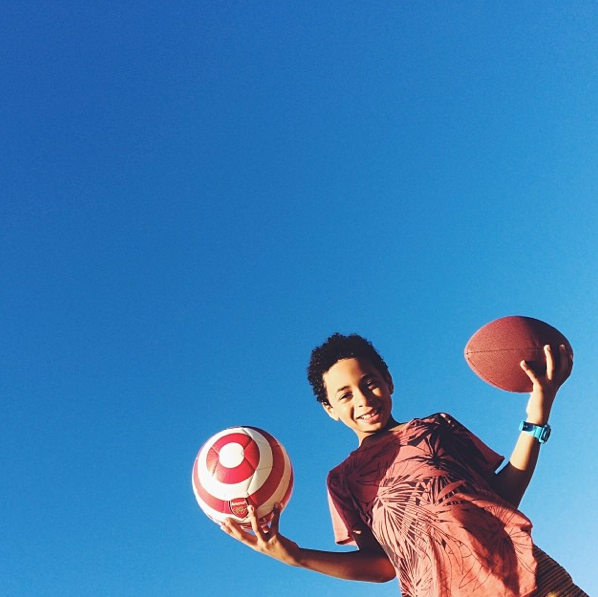 Juelz seemed to enjoy himself as he juggled both football and soccer on Cottesloe Beach. Today is Tina Knowles birthday.  Happy Birthday Miss Tina.
Photos via Solange IG/Ciara IG