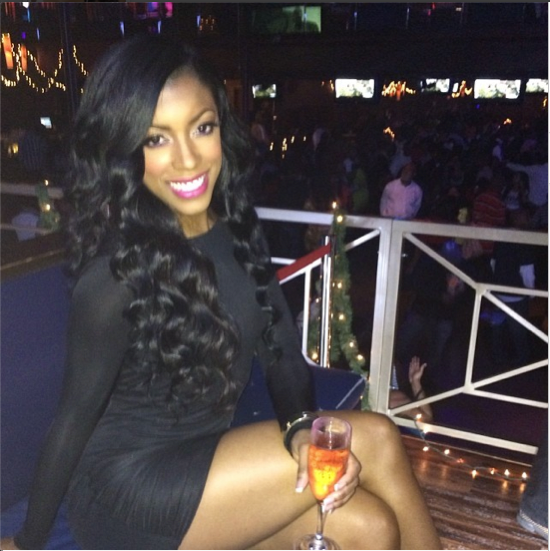 Maybe she'll argue that her smarts were taken away with her marital last name...now that she's officially going back to "Williams".  Porsha Williams (Stewart) says the dumbest ish ever on the upcoming episode of "RHOA".  And if you weren't questioning her "I worked with my Civil Rights activist grandfather's non profit organization" claims before....
A clip for next Sunday's episode of "Real Housewives of Atlanta" has surfaced showing a mad confused Porsha.  You know, the usual.  But this time, it was over something more significant than whether she should cop some $3500 bedazzled booties on her $5000 alimony budget.
As the ladies roll into Savannah for their "Girls Getaway" (why they KEEP trying to take a relaxing vacay together is beyond us), they visit a few historical spots.  One of which is a church that was used as an establishment on the Underground Railroad.
Apparently, the holes in the floor used as air pockets for when slaves had to hide underneath the church in order to avoid being caught on their escape route...confused the hell out your girl. 
She fixed her mouth to ask where the "opening" underground is because there has to be a place where the train conductor can do what he needs to do.  Questions in the vain of 'Who laid the tracks' and 'Was it created wide enough for people to fit on the trains underground' continued.  Her grandfather...you know, the well known civil rights activist Hosea Williams whom Porsha loves to speak so much about (in regards to how much money the Foundation works with)...was probably turning in his grave.
We totally understand if a child wouldn't understand the metaphorical and historical aspect of the Underground Railroad.  But the fact 31-year-old Porsha, who prides herself from being from a civil rights activist family, thought there was physical train choo-chooing away underground that connected the southern & northern states....has us completely befuddled. 
It's clear her air headedness and lack of intelligence really isn't just a front.  Sadly.
And while we think Porsha's a gorgeous gal, there's nothing cute about being grown and uninformed.
Check it for yourselves:
Deep sigh.
Photo: Porsha's IG