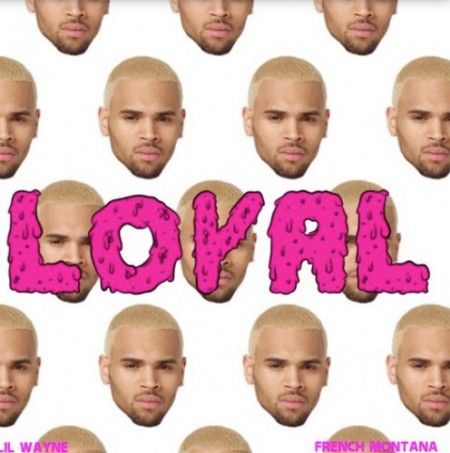 Chris Brown has released a new single, "Loyal" featuring Lil Wayne and French Montana.  Listen to the track inside and see a pic of Chris' artist Kevin McCall with Eva Marcille in their latest pregnancy photo.  Also, get the breaking new about Chris's probation hearing.
Today in Los Angeles, the judge in the Rihanna beating case revoked Chris Brown's probation because of assault charges filed in Washington D.C. a few weeks ago.  
Chris, who was present at the court hearing, was not taken into custody because he's already participating in a 90-day court-ordered rehab program. He's due back in February for a hearing about the parole violation. 
Though he's been away at rehab, Chris Brown's musical output has not stalled.  At least not totally.  He recently released a new single, "Loyal" featuring rappers Lil' Wayne and French Montana.  The song is expected to appear on his delayed X album due next year.
Listen to "Loyal" below:
In baby news...
Kevin McCall (signed to Chris Brown Entertainment) shared a new photo with girlfriend Eva Marcille and their daughter-on-the-way (whom they'll name Marley).  The couple hosted a baby shower a few weeks ago with their friends.
Adorbs.
BONUS:
Watch Kevin's VINE about Eva and the Adrien Broner fight.  Ha.
Photo via Eva Marcille's Instagram