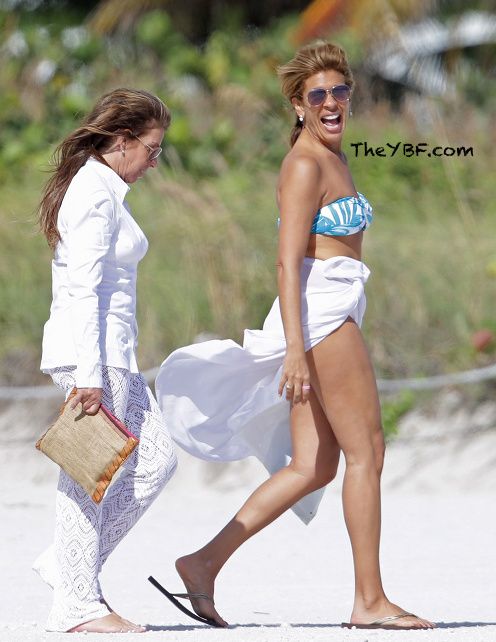 Who knew 49-year-old Hoda Kotb was hiding a hot body underneath her conservative clothes on "Today Show"?  The Egyptian 4th hour co-host was spotted getting away from the cold and snowy New York weather and chillin' on Miami Beach this weekend.
Pics inside...
When you're looking this good and happy one year away from turning 50, you should by all means flaunt it.  Journalist and "Kathie Lee & Hoda" co-host Hoda Kotb rocked her blue & white bandeau bikini and flowy white sarong as she hit up the beaches of Miami during Art Basel.
We don't get to talk much about Hoda, but looking fab and having a pretty long career in journalism is indeed worthy of talking about: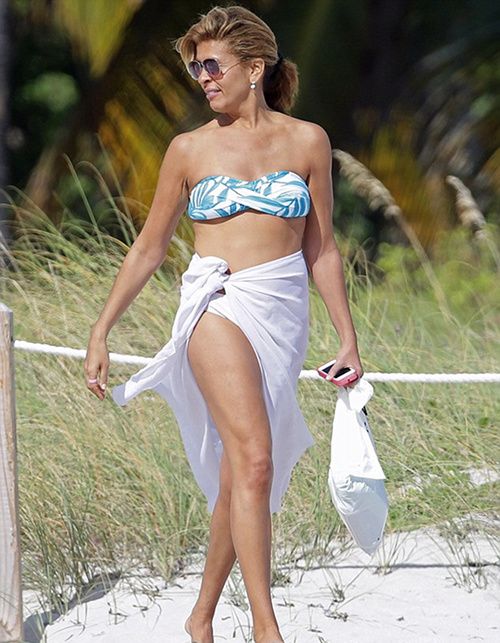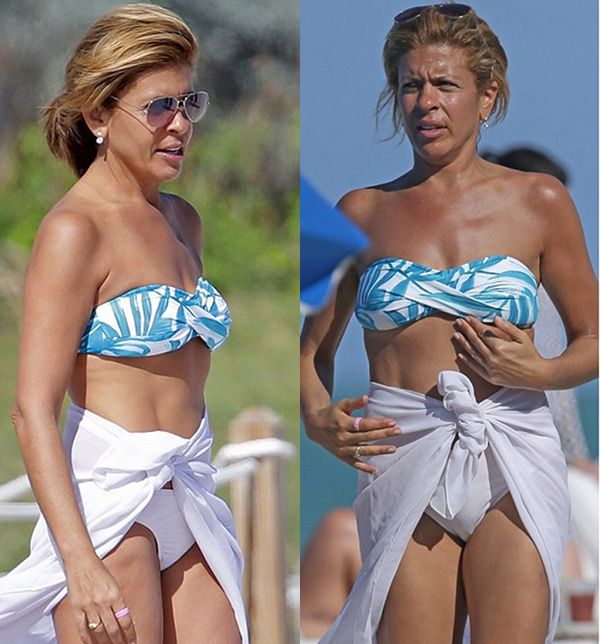 Not sure if this is her man, but her ex looked semi-similar.  So we wouldn't be surprised if this was her new boo.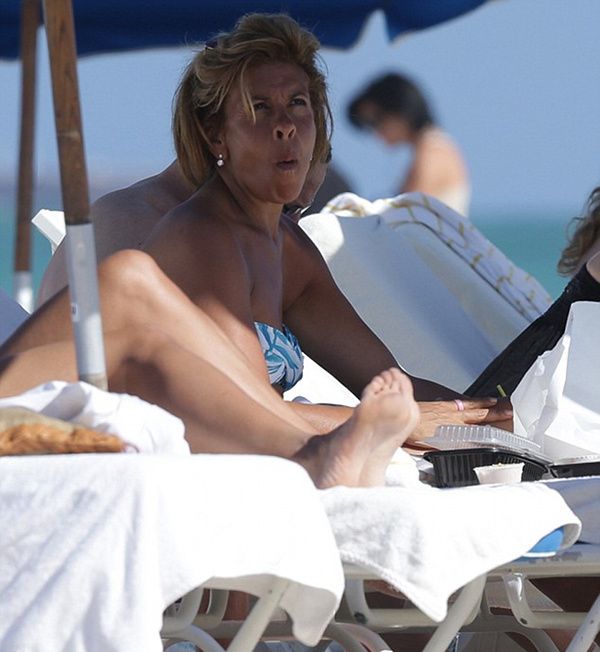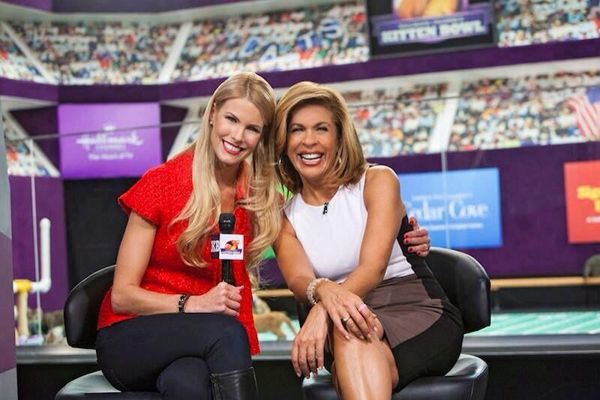 By the way, there's a Kitten Bowl this year airing on the Hallmark Channel.  (We're totally here for that!)  It goes down Super Bowl Sunday, February 2 at 12/11c.  And Hoda is hosting alongside animal activist and Howard Stern's wife, Beth Stern.
Photos: Hallmark's Twitter/Pacific Coast News