Across the pond, it's being said that Kelly Rowland's days on "X-Factor" are numbered!  Get the deets on the firing inside and find out if Janet Jackson may be heading to one of the "X-Factor" shows.  Also, Nick Cannon reveals the reasons he is leaving his radio show.
Kelly Rowland should put her total focus on music again as sources say Simon Cowell and "X-Factor" execs in the UK are not happy with her.  One source said,
'Kelly has got to go. She was not right for the show. The producers didn't like her and her commitment level wasn't there. There's an understanding she didn't work on the panel.'
Hmm....perhaps Kelly could land on her feet here as a judge in the USA.  But she would face stiff competition because there's another diva in the running. 
In other "X-Factor" news.....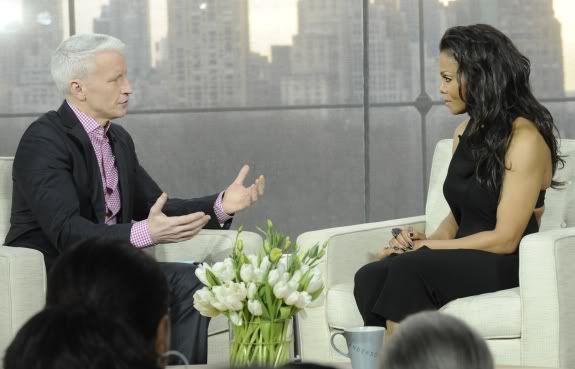 In a segment airing on Monday, Janet Jackson talked to Anderson Cooper who asked if she may be headed to "X-Factor."  Janet, who was caught off guard, said,  "Oh my God."  
She then began to stumble all over her words (while laughing). 
Janet:  No I'm not a judge on The X Factor.

Anderson:  "You're not currently a judge on The X Factor."

Janet:  "No, I am not.  But that's all I really think I should say.

Anderson:  Intriguing, I will say."
Janet sure left the door open on that question.  Perhaps they are still in negotiations....but this would be a good look.
And on the radio.....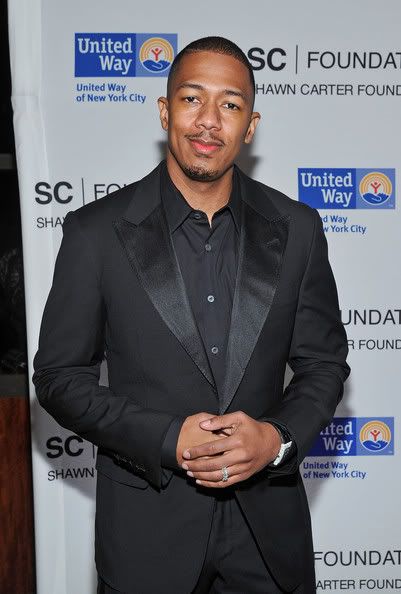 Nick Cannon is quitting his New York radio show due to health issuess.   In addition to suffering from mild kidney failure, he was admitted to the hospital last week for two blood clots in his lung.
He released a statement saying, "Under doctor's orders, I have been asked to make my health first and cut back on some of my professional commitments..."  
He added, "It has been an absolute pleasure working with CBS Radio and the 92.3 NOW morning show team and I would like to thank them for their unwavering support."
Nick will continue hosting his syndicated weekend show, "Cannon's Countdown," and will also continue hosting NBC's "America's Got Talent."