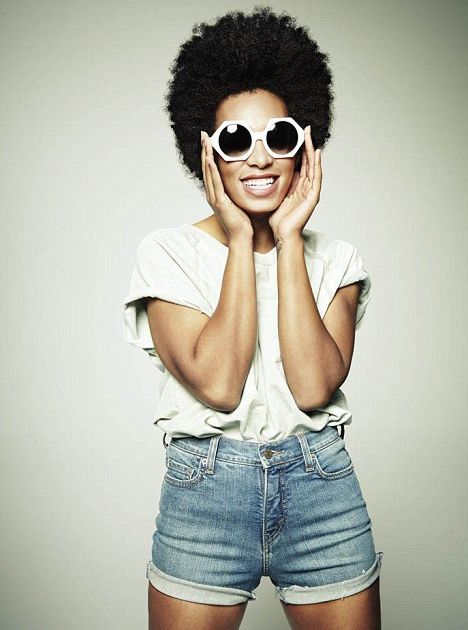 Solange Knowles did a cute and playful shoot--rocking the new limited edition Miu Miu shades--for Rollacoaster magazine recently.  And she dished on the mommy advice she's NOT giving to her big sister Beyonce.  Check it inside...
Solo may have lots of knowledge to thrust upon new moms seeing that she gave birth to her son Julez 7 years ago.  But she's keeping mum and simply enjoying being an auntie to beautiful baby Blue Ivy.
In the new issue of Rollacoaster magazine, the 25-year-old "I Decided" singer (and DJ and Carol's Daughter & Rimmel spokeswoman) was every bit the proud auntie saying:
'I think babies in general are so lovable - and my sister's baby, Blue, is so beautiful. She is really a beautiful little baby. It's really special to have a niece because I have a son, so I get to have a little girl too.'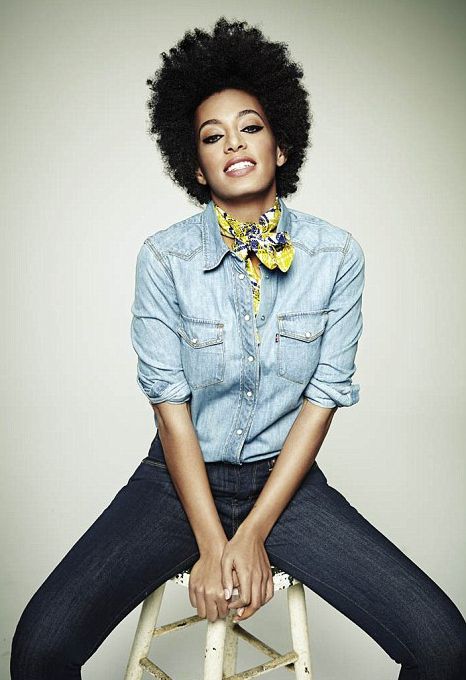 But since she got so overwhelmed with parenting advice when she had Julez years ago, she doesn't want to put her sis through the same thing:
"I think it's really important for every mother to find their own way. I think it's actually the most annoying thing when you're a new mum and you're getting so much advice from other mothers!"
And yes, Beyonce is one of her role models as well.  Even though Solo loves the fact she still has her privacy:
"She was and is such a role model, but I think more so it was an insane learning process for me to have a big sister like that - to be able to see the good, the bad and everything in between that comes with fame and success, and to know what I was getting myself into.
I really enjoy my privacy and being able to walk my son to school every morning and pick him up every afternoon.

I know that I couldn't do that if I was at the next level - privacy, as you know, it just doesn't belong to you anymore....I definitely made a conscious effort to stay as low key as I can and still do what I want to do."
Her full interview will be available in issue 4 of the mag, available in the UK during London fashion week which kicks off today.