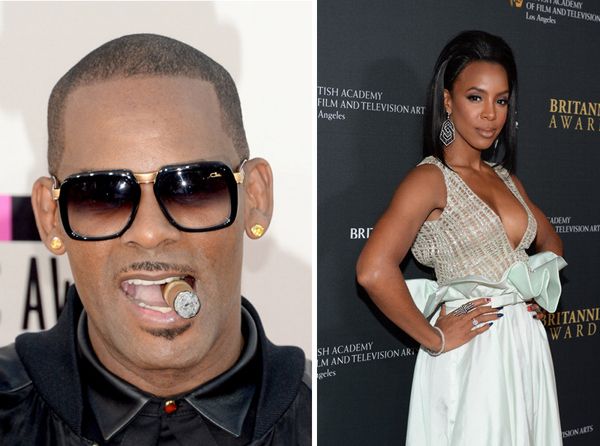 R.Kelly has another leak from his upcoming Black Panties album.  And this time, it's a collabo with Kelly Rowland called "All The Way".  Check it inside, plus Lil Kim's new "Kimmy Blanco" track...
The Kellz has another duet on deck...with the other Kellz.  R.Kelly's "All The Way" appears on the upcoming Black Panties album (December 10th).  And for the track, the Pied Piper and Kelly Rowland are teaming up for a second time.  Check it below:
Lil Kim also spent the Holiday weekend releasing a new track.  "I Am Kimmy Blanco" will appear on her upcoming Hardcore mixtape (which was scheduled to drop by now). 
We guess she's taking her time to make it right.  Check out the track below:
You feelin' these?
Photos: Getty/Lil Kim's WhoSay