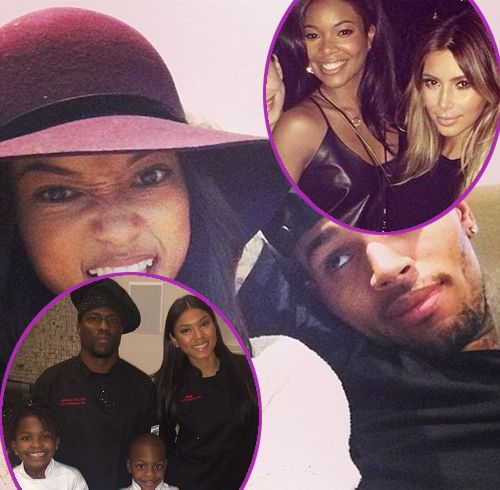 Your fave celebs spent Thanksgiving the traditional way (and some in non traditional ways) and are continuing to party it up through the weekend.
Check the pics inside...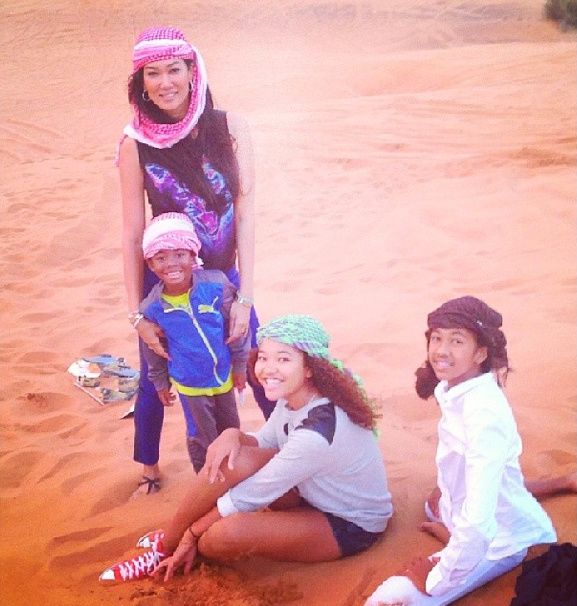 Kimora Lee brought her kiddies--Kenzo, Aoki & Ming Lee--to Dubai for the Holiday.  Must be nice.
And back in the states, Aoki& Ming's dad Russell spent Thanksgiving with the entire Simmons clan....plus Tyrese: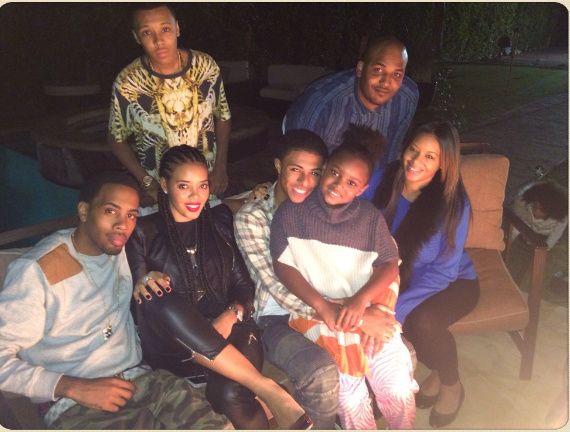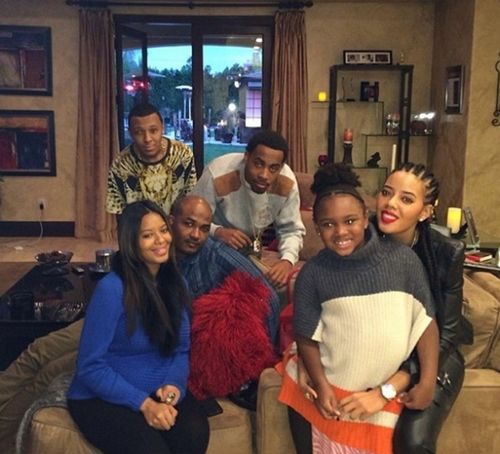 Angela, a preggers Vanessa and her man Mike Wayans, Diggy, Miley, Russey, JoJo, Justine & Rev. Run kicked it around a post-dinner fire with Tyrese and his daughter Shayla.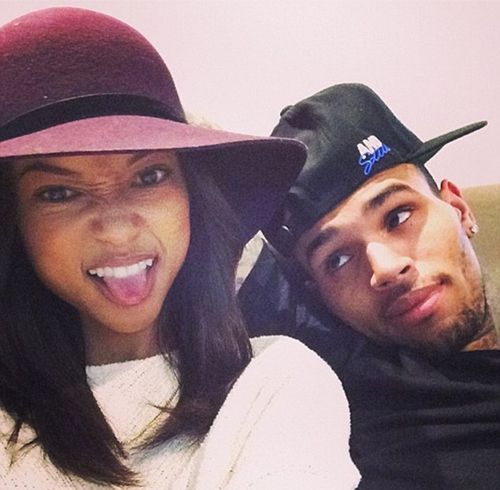 Chris Brown received a visit in rehab from girlfriend Karrueche Tran.  She reportedly cooked him a big Thanksgiving dinner and brought things over to him.
Kanye West performed in Miami during the Holiday weekend, so he snapped a few pre-show bathroom selfies with his fiancee: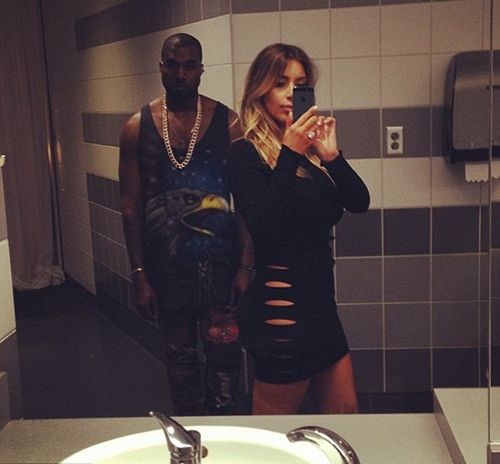 And Kim posed it up with Gabby Union, Jonathan Cheban and friends Adrienne Bosh & Amber Ridinger while watching the Yeezus tour.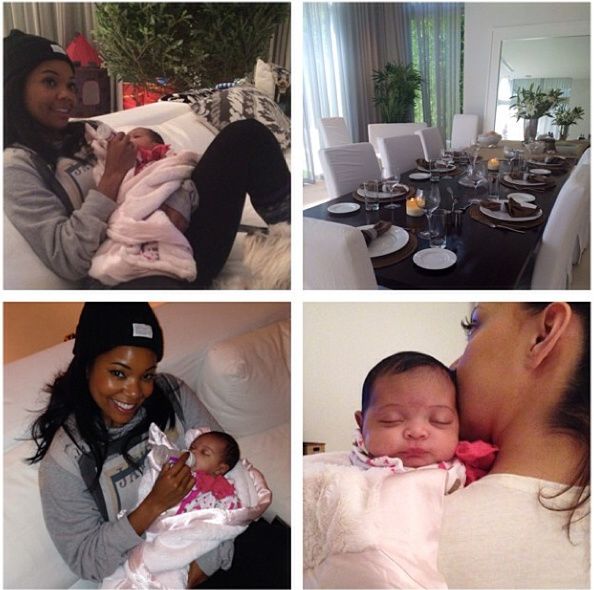 And speaking of Gabby, she had Thanksgiving dinner at Adrienne Bosh's...and practiced her mommy skills by feeding Adrienne & Chris' new Bosh princess.
By the way, it looks like Gabby & Adrienne skipped out on the huge Heat Team Thanksgiving at LeBron & Savannah's mansion in Akron, Ohio.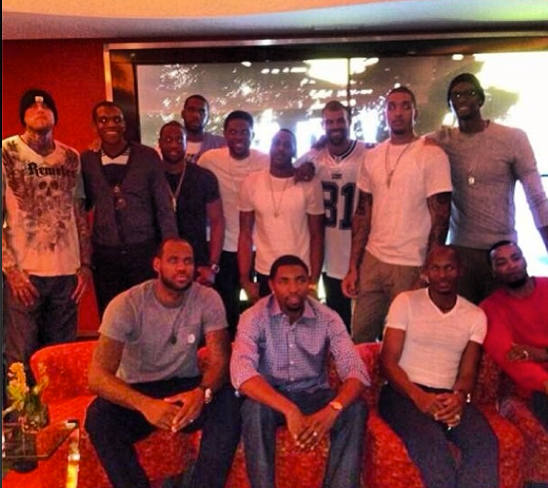 Bron had all his Heat teammates over for dinner before their game against the Cavs and catered to each of their faves.  Sweet!
Down in Atlanta:
Ludacris and Eudoxie were all boo'd up for Thanksgiving dinner and Luda's cousin-in-law Shannon Brown's birthday:
The couple spent time with Monica and Shannon for the double celebration.
Fine family fun.
Elle Varner and Chef Roble cooked up some yummy Thanksgiving meals for the homeless in Harlem.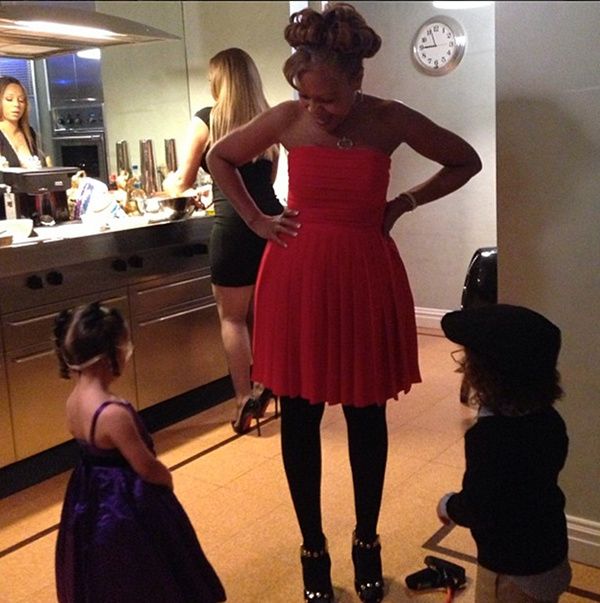 Mariah was in the kitchen cooking with her mother in law till after 9p on Thanksgiving night....in heels.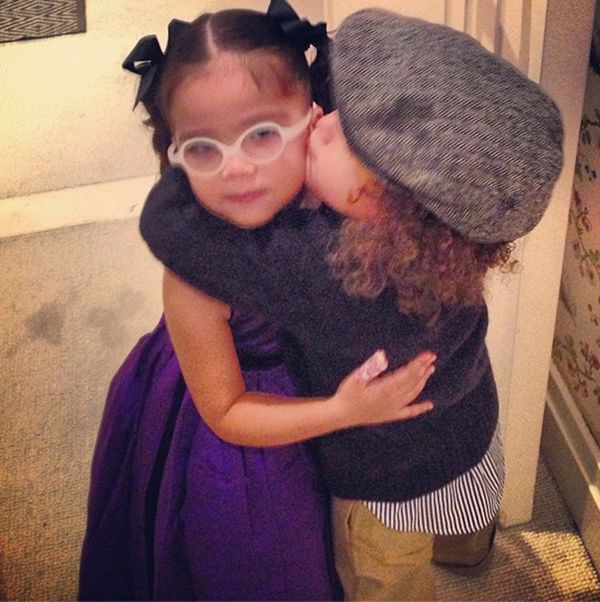 But it looks like Roc& Roe didn't mind.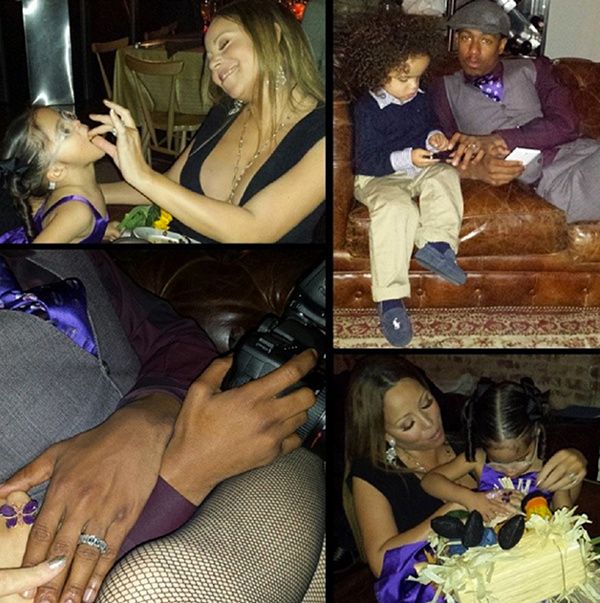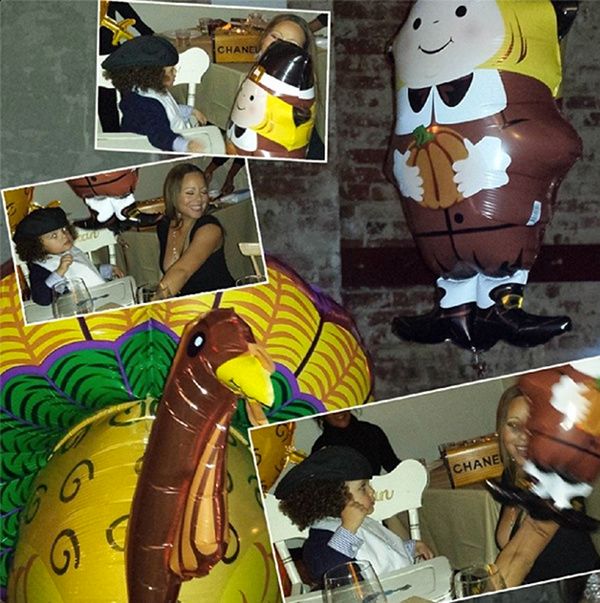 Cuteness ensued as Mariah did what she does best--over indulged with decor and everything else for the Holiday.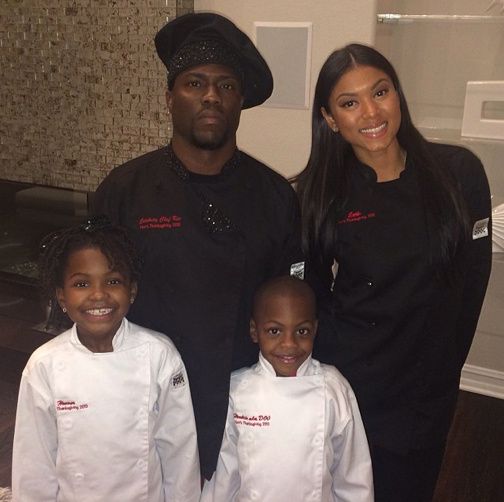 Kevin Hart had his girlfriend Eniko and kiddies Heaven& Hendrix donning chef gear as they prepared for the Holiday.  Cute!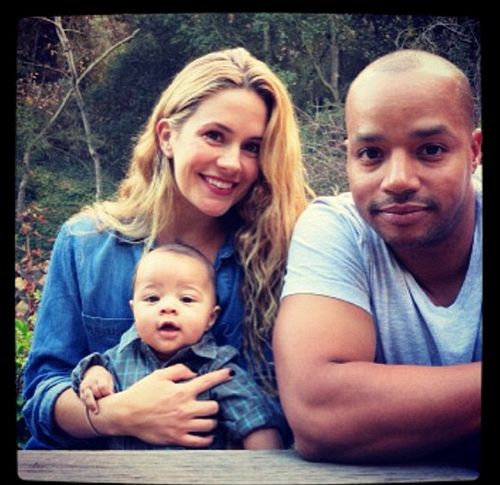 Donald Faison spent his first Thanksgiving with his new baby boy Rocco and wife Cacee Cobb.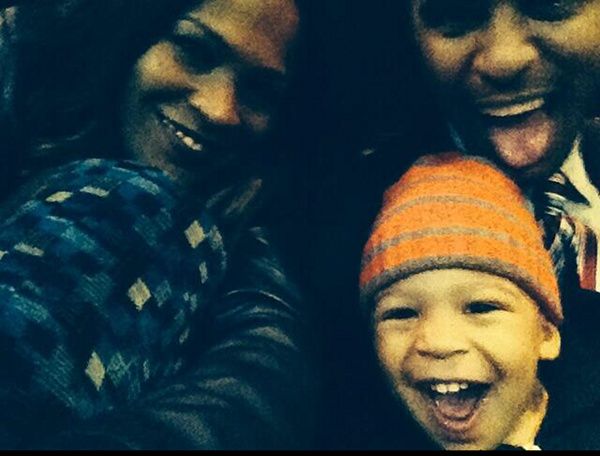 Nia Long and her baby boy Kez Sunday traveled with dad Ime Udoka.
Monyetta Shaw and Ne-Yo put their break-up aside to spend the Holiday as a family with their kids and fam.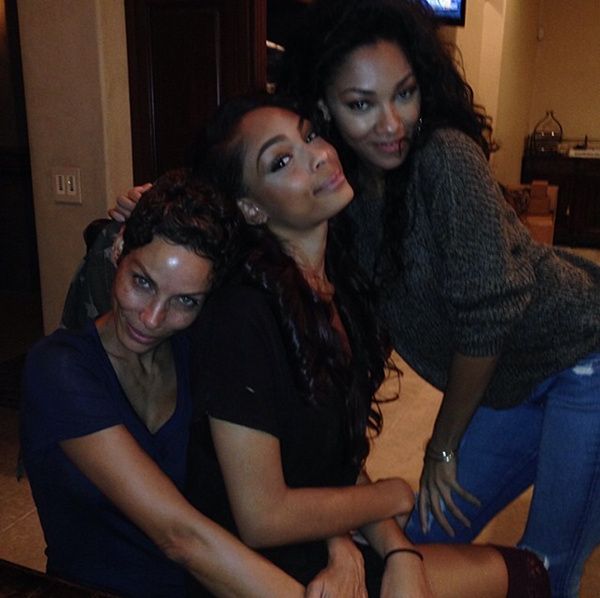 Nicole Murphy cooked dinner for her fam, and posed it up with her daughters Bria& Shayne.
Oprah put her domestic skills on full display and cooked a full Thanksgiving dinner at home: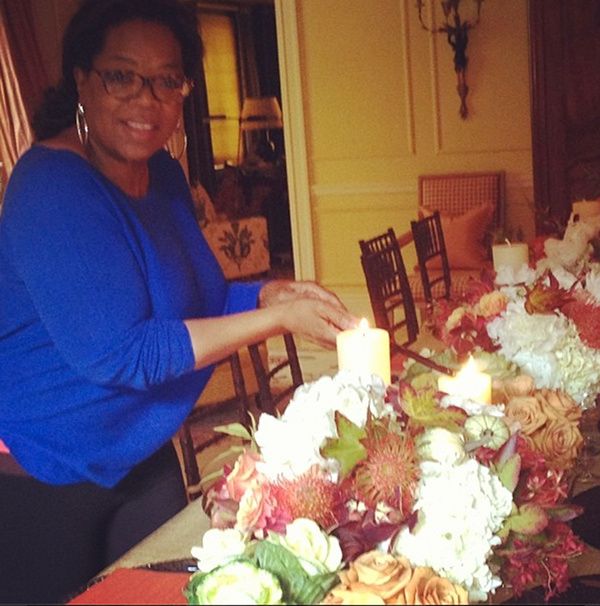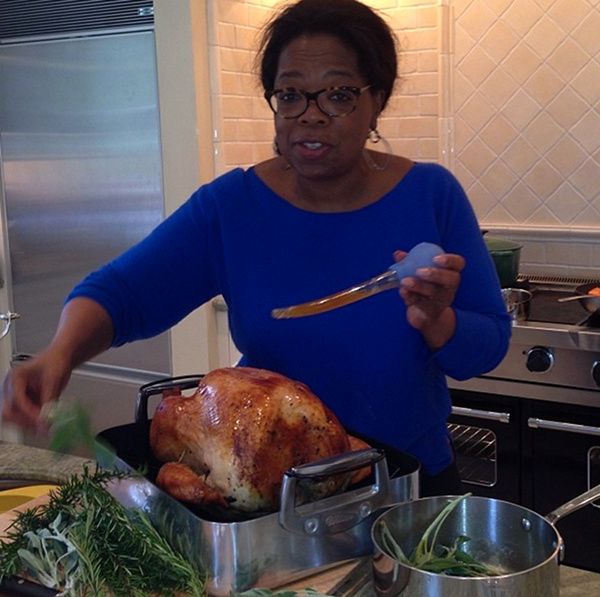 Gotta love her!
Coko from "SWV" showed off her pre-Black Friday skills.
Teyana Taylor was ready to grub down on this spread of food.
Trey Songz kicked it with his cute family.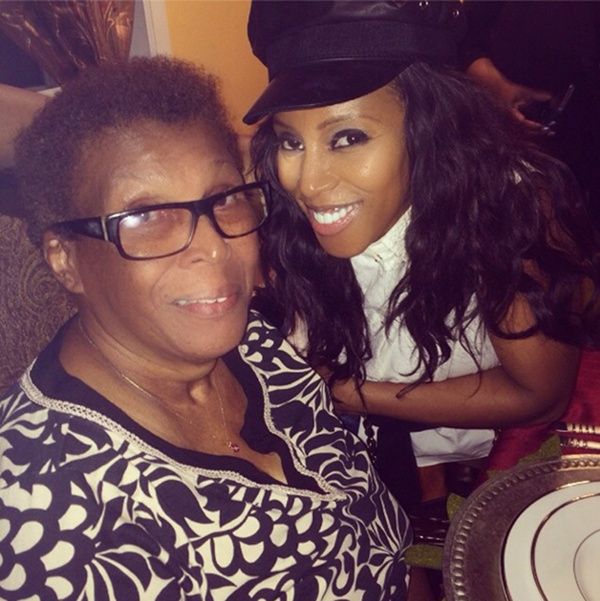 And stylist June Ambrose flossed her Thanksgiving fabulousness with her mom and kiddies Summer and Chance.
The Randomness:
1.  Suge Knight was pulled over by LAPD with guns drawn, but it was all a case of mistaken identity.  STORY
2.  Lil Mama was sued by her own lawyer and ordered to pay up $18K.   STORY