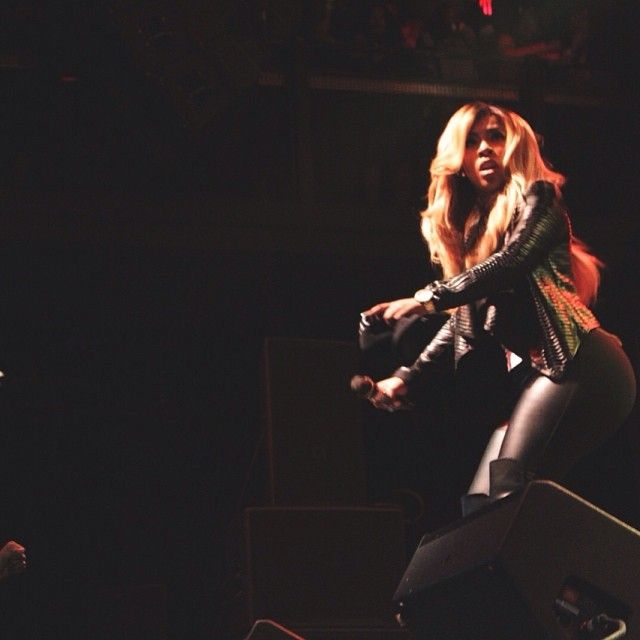 K Michelle was boo'd by disgruntled fans who expected her to perform at a Washington DC after party on Wednesay night.  See how she responded to the backlash inside...
After K Michelle's Wednesday evening performance at the Fillmore Silver Spring, she was expected to do a walk-though at the Howard Theater afterparty.....but a few fans expected a mini-concert.  
According to sources at the after party, one of the event's promoters "advertised" that K Michelle would perform with a local go-go band which prompted K to "allegedly" tell the audience, "Yall didn't pay me $30,000 to perform.  Get that bitch (referring to the female singer of the gogo band to sing) to sing."  
After a chorus of boos, a few fans voiced their displeasure on social media.  One disgruntled fan responded to the "alleged" incident this way: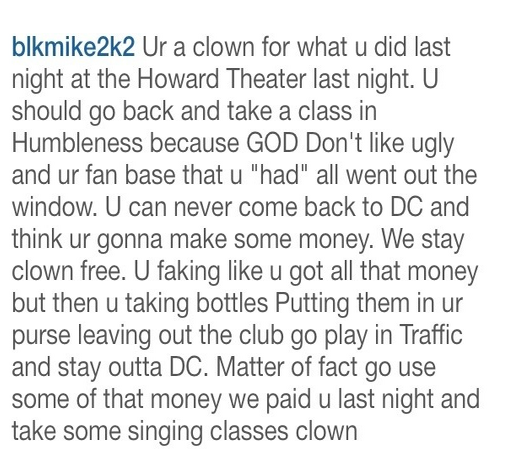 Chile...
In what appeared to be a response to the social media attacks, K Michelle posted this on Instagram, "Numb to the pain. Everyday's the same. If I only had a heart."
SMH.....we've heard about K. Michelle snapping at fans before, but this incident seems like it was a big misunderstanding.
Watch K Michelle at the Fillmore here:
BONUS:
K also stars in a new IG campaign shot by ADREAMERSVISUAL called "No Fear".
Photos via K Michelle Instagram