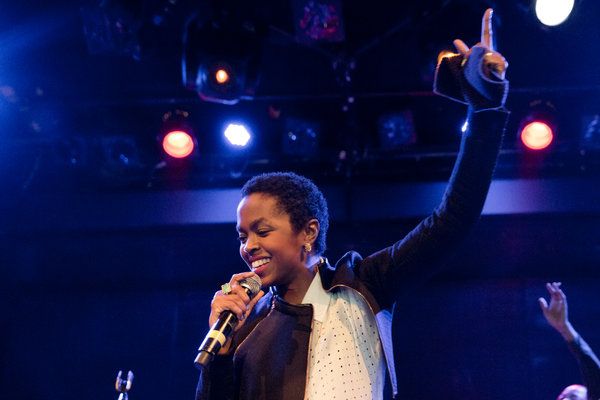 Now that they're in better standing with the IRS, two NY-bred rappers made triumphant returns home for Thanksgiving.  Watch video of Lauryn Hill on stage in New York and see Fat Joe reunited with his family inside..
Following a three-month stint in prison for tax evasion,  Lauryn Hill is  ready to take her "message" back on the road and connect with audiences once again. 
For nearly two hours, Lauryn commanded the stage at NYC's Bowery ballroom on the eve of Thanksgiving with a set that included many of her solo hits and best known jams with The Fugees. With the exception of Ready Or Not" and "That Thing" (which she performed like the studio versions), most of the set carried a reggae/improvisational feel.
Lauryn Hill's tour continues in Washington (Dec. 15); Boston (Dec. 18); Red Bank, N.J. (Dec. 22); Huntington, N.Y., (Dec. 26); and Port Chester, N.Y. (Dec. 28).
Watch the concert here:
Part 2:
In other triumphant returns.....
Fat Joe was reunited with his family for the holidays.  Like Lauryn, he also completed a three month sting in a New York prison on tax evasion charges. He posted an Instagram video of himself surprising his daughter.
Welcome back...both of you!
Photo Chad Batka/The New York Times/Fat Joe Instagram