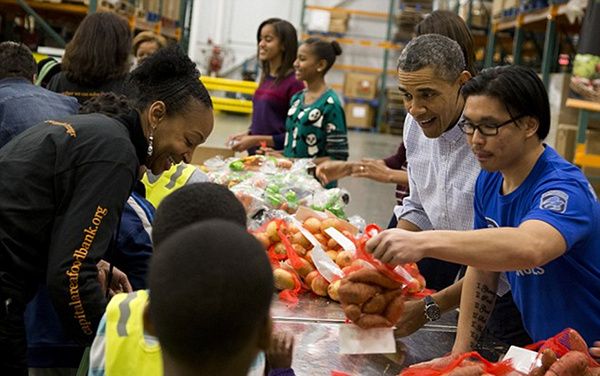 The first family pardoned a turkey yesterday and spent the evening volunteering at a food bank in DC.  See photos of the Obamas being fabulous inside...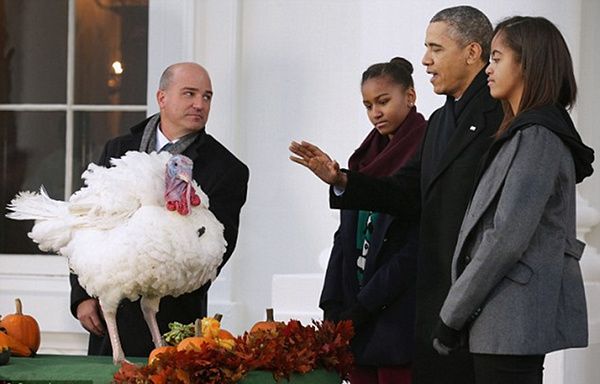 The Obama family helped kick off the holiday season with the traditional "Presidential Pardon" of Popcorn the Turkey.  The President told the crowd that gathered at the White House yesterday:
"The office of the presidency — the most powerful position in the world — brings with it many awesome and solemn responsibilities..."This is not one of them."
The President joked that Popcorn was one of 80 birds that competed for the "Presidential Pardon", "It was, quite literally, the Hunger Games."  As Malia and Sasha looked on, he ended by saying "Popcorn, you have a full reprieve from cranberry sauce and stuffing. We wish you well."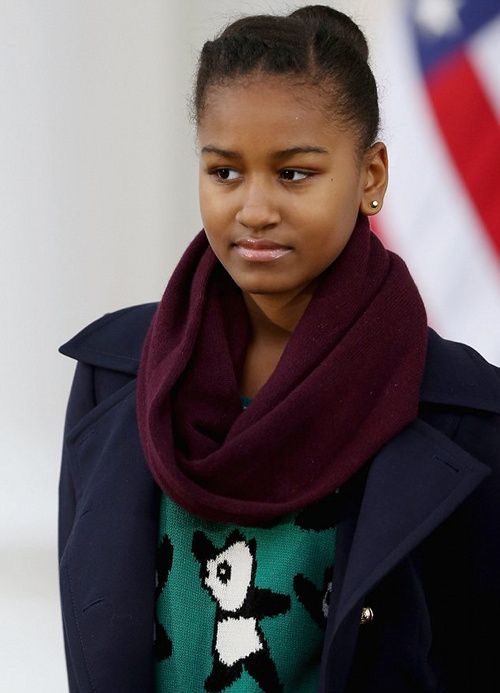 During the ceremony, Sasha Obama caught the attention of fashionistas for her fun holiday look.
Sasha's Panda-print sweater from Zara (which she paired with red jeans and Dr. Martens) will surely find its way to the top of many-a-parent's shopping lists for their little girls.  How cute is she!
Later in the evening....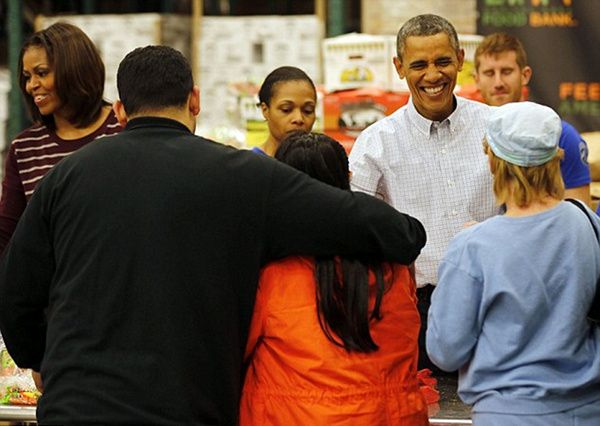 President Obama was joined by First Lady Michelle, Malia and Sasha, and his mother-in-law, Marian Robinson at the Capital Area Food Bank (CAFB), one of the largest of its kind.  The CAFB passed out nearly 40 millions meals last year. 
It was the third year in a row that the Obamas gathered to distribute bundles of sweet potatoes, onions, carrots and apples to the community.  Loves it!
Watch President Obama at the food bank here:
In other good news....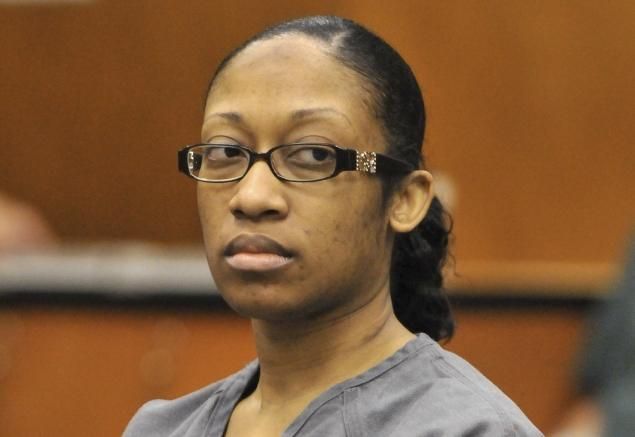 With a break in her traumatic trial, Marissa Alexander will be home for the holidays now that she has been granted a pretrial release. You'll recall that Marissa's case gained national attention around the same time as the Trayvon Martin murder because Marissa has spent the last 2 years behind bars for simply firing a warning shot at her estranged husband, Rico Gray, Sr., during a domestic dispute.
Though Marissa will still face a new trial (which she finally received), we're just happy that for the holidays, she'll be "Standing Her Ground" at home with her family.
Photos via AP/Reuters/STRINGER/REUTERS