Though she doesn't "claim" him as her man, Safaree Samuels made a very public declaration about his feelings for Nicki Minaj with a new tattoo of her face on his arm.  Watch video from the 6-hour process inside...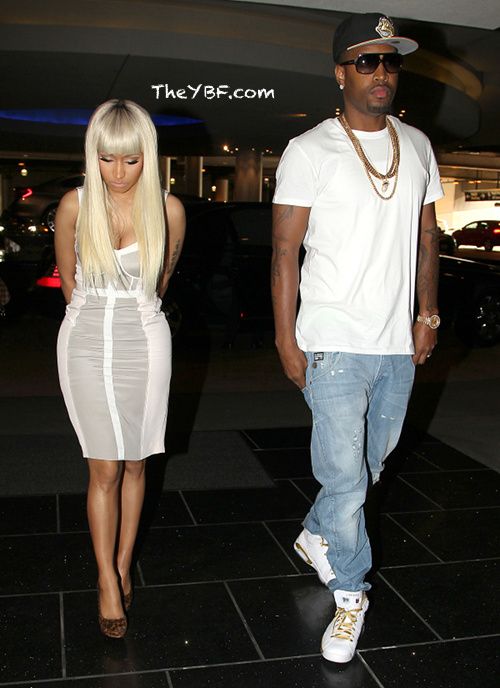 Although Nicki Minaj stays mum about their relationship, a new tattoo on Safaree Samuels' arm seems to confirm that the two are a couple.  On a new vlog posted to YouTube, Safaree shows the 6-hour process it took for him to ink a photo of Nicki's face on his arm.  He says, "The problem is that a lot of people go and tattoo people they don't know. Why not tattoo somebody I know, you know?"
Of course a tattoo isn't a wedding ring, but you have to admit that the process of tattooing someone's face on your arm must represent some type of intimacy.  Right? 
Safaree now joins a long list of celebs like Jim Jones and Amber Rose who've inked personal declaration of love "faces" on their bodies.
Watch the Vlog here:
Photo via YouTube/ All Access / SPW / Splash News / Jason Merritt/Getty Images North America