A few of our favorite YBFers were seen spreading holiday cheer in the name of Thanksgiving. Find out how Big Sean, Mike Epps, Meek Mill and a few others gave back inside....
On Tuesday, Big Sean and his foundation Sean Anderson Foundation partnered with Tarence Wheeler and Friends, including Mike Epps, to provide turkey baskets for families in the Metropolitan Detroit Area.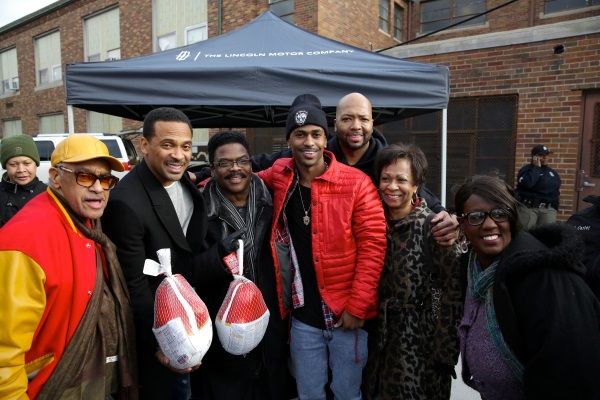 Mike tweeted,"Me and @ bigsean giving back in Detroit on the turkey drive ,what a great city!"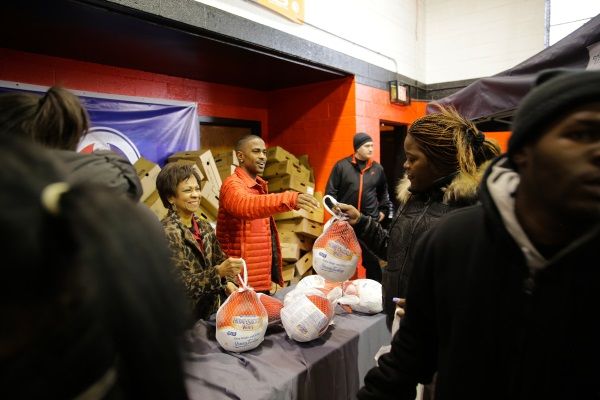 In addition to the turkey drive, Sean also appeared at the Diehl Boys & Girls Club in Detroit on behalf of his Detroit non-profit Sean Anderson Foundation.
In Atlanta........
Rapper Young Jeezy was among the celebs who came out to support music exec and Atlanta tastemaker Shanti Das and her 2nd Annual "No Reservations Needed" Thanksgiving Dinner at the Atlanta Mission.
For the community event, Shanti (shown above) brought out eight local barbers from some of Atlanta's top barbershops came out to provide complimentary shampoos and haircuts while special guests of the evening were treated to a Thanksgiving dinner that included turkey, ham, stuffing, savory side dishes and sweet desserts.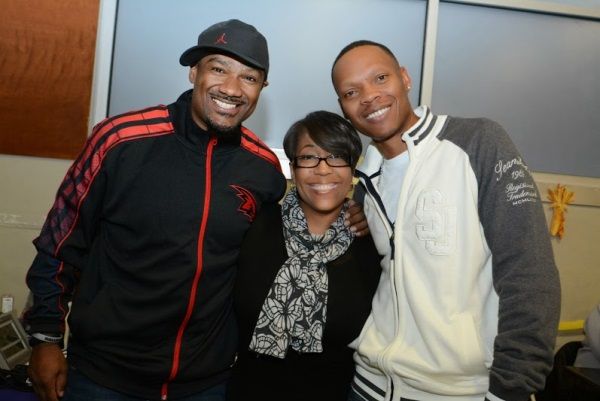 V103 personality Big Tigger and New Edition member Ronnie Devoe (along with wife Shamari Fears-DeVoe) also participated.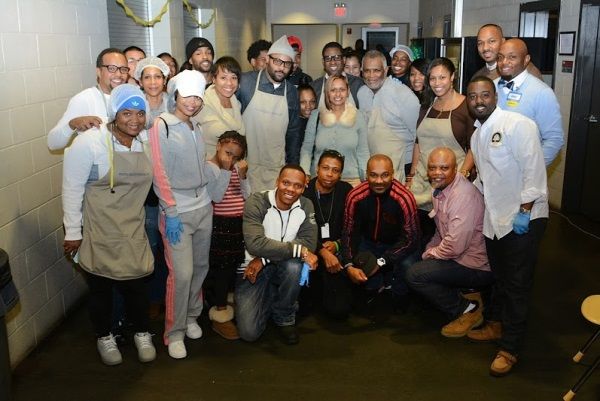 While reflecting on the event's success, Shanti said, "God bless and thank you from the bottom of my heart to ALL that sponsored, donated, volunteered and served for the 2nd annual "No Reservations Needed" feeding at the Atlanta Mission. I am humbled by the support and grateful to God for my friends/colleagues and gracious strangers who helped."
In Philadelphia.....
MMG's Meek Mill celebrated Thanksgiving by kicking off the 1st annual "A DREAMCHASER'S THANKSGIVING" in his hometown of Philadelphia yesterday.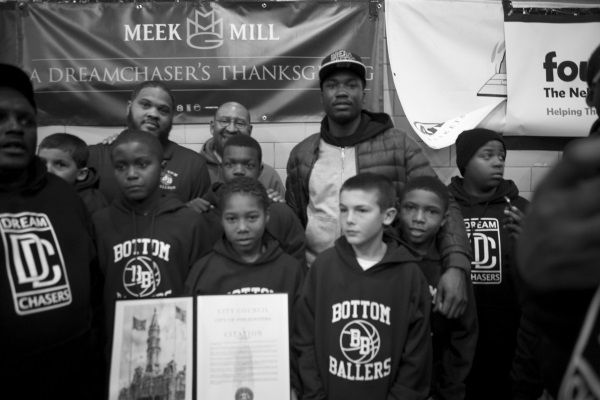 Meek was joined by Philly Mayor Michael Nutter for the two-day event that will aim to feed nearly 600 families within the Philadelphia community.
Mayor Nutter said, "I applaud Meek Mill for taking the initiative to give back to his home town. Gathering together with family and friends around a shared meal is one of the most important aspects of the holiday season. It is important to give thanks for all that we have, and I am proud that one of Philadelphia's own is donating his time and resources to make sure families in our city can do just that."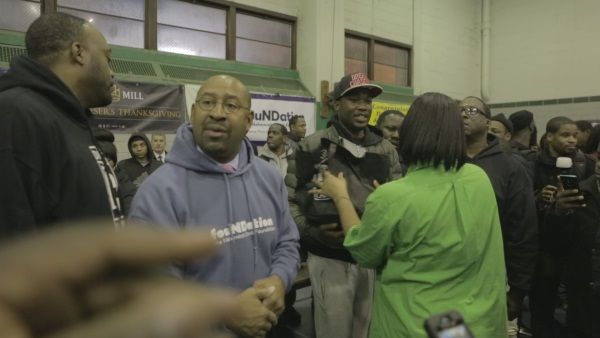 Meek added, "Philly raised me and made me into the man I am today, so to do the first annual 'A Dreamchaser's Thanksgiving,' was an obvious thing to do. I'm blessed to be in a position where I can make sure that as many people as possible have a meal on Thanksgiving, so that they can be with their loved ones to enjoy the holiday."
 
Photos via Zeno Jones/ Chris Mitch of CME3000 Photography, PrimePhocus, Instagram, ATLPics.net/ Will Ngo Dreamchasers