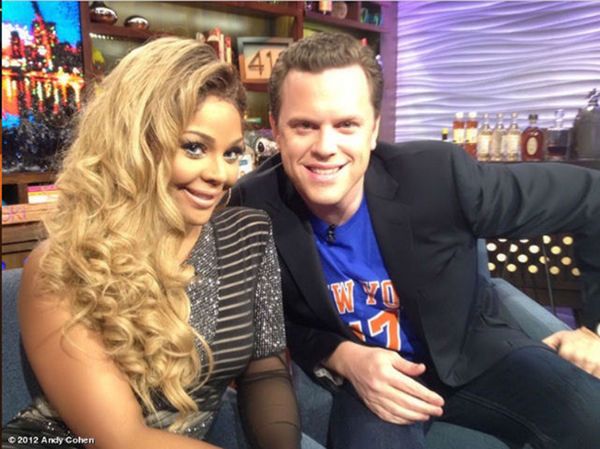 Lil Kim made an appearance on Andy Cohen's "Watch What Happens Live" show last night on Bravo.  Kimmy entered the clubhouse and talked about her fond memories of Whitney.  And, of course, she was asked about her stint in prison...and Nicki Minaj's GRAMMY performance.
Check out the pics and video inside, plus the rap chick hitting up The Blonds fashion show...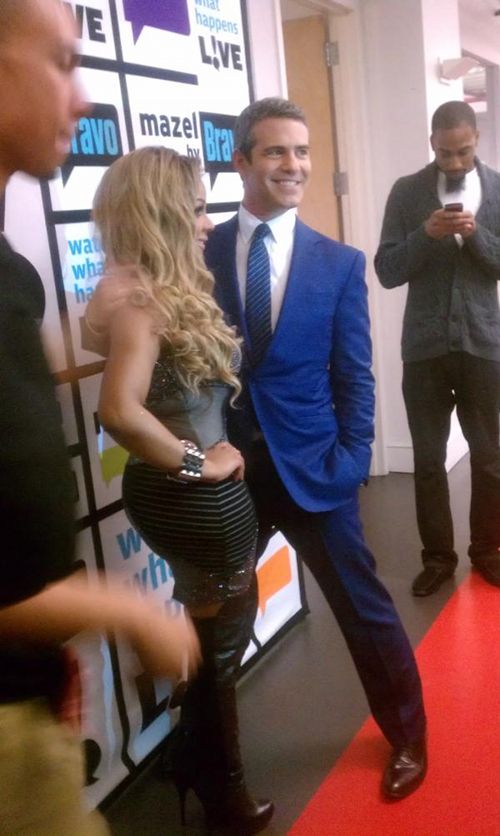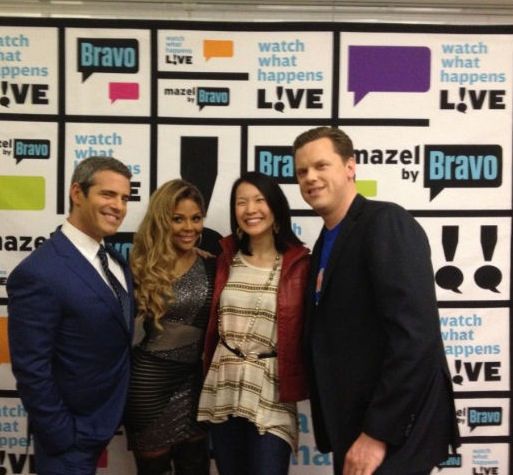 Kim didn't appear to want to talk about Nicki last night, but the fellas asked.  When asked by co-guest Willie Geist what she thought about the GRAMMY performance of "a certain hip hop artist who rips off [Kim's] style," Kim responded that she thought nothing and the performance slipped past her.
So when Andy read q's from the audience--one being what she thought about Nicki's "Stupid Hoe" song--Kim responded:
"I'm pretty sure I feel the same way everybody else feels right about now.  If you have to make a song called 'Stupid Hoe' then you must be the stupid hoe."
Well....
Peep the video above.
And video of Kim remembering Whitney Houston and a funny moment she shared with her on a flight to the Bahamas.
Nicki also dished on the smart and creative people she met in prison.
And before going on Andy's show, she attended The Blonds' show, wearing their design, as their VIP guest for Fashion Week: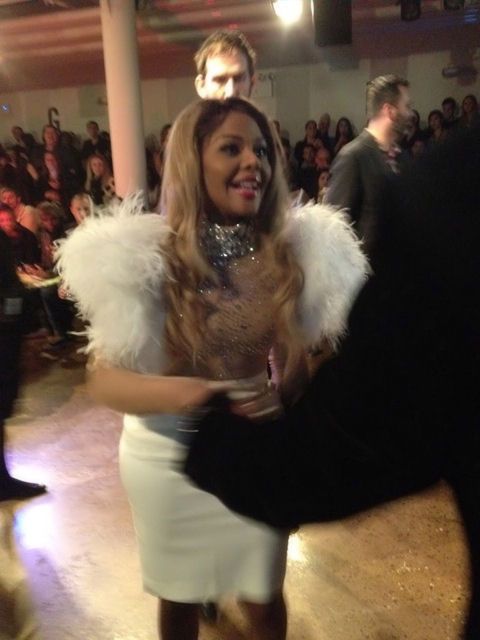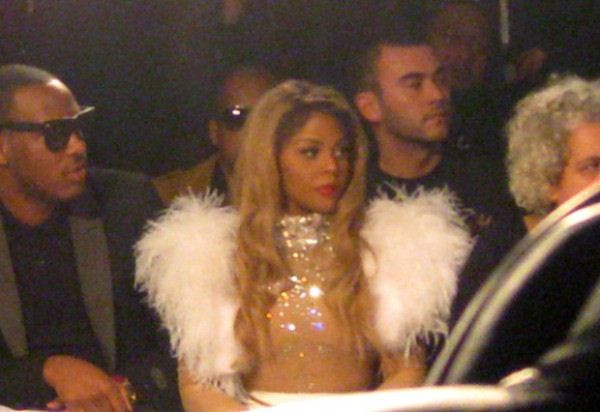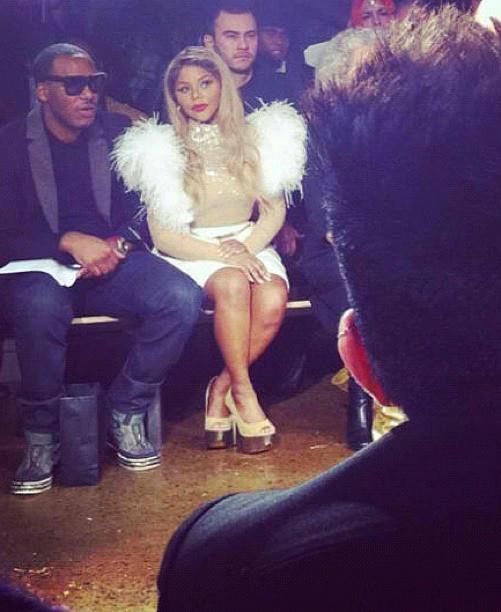 Interesting.