Kevin Hart posted a new photo from a recent shoot.  See the pic inside and hear his ex-wife Torrei talk about his bedroom skills. Also, see Karrueche Tran's "The Kill" look book.
Kevin Hart posted a new Instagram photo from a recent shoot "Photo shoot Fresh....here is another shot from my last Fashion Shoot! #MultipleMe #MyAlbumCoverIfiCouldSing #ComedicRockstarShit" .  
It makes perfect sense that Kevin would need to multiply himself since the self-proclaimed "Chocolate Drop" and star of "RHOH" will star in Ride Along with Ice Cube (in theaters January 17, 2014) as well as About Last Night with Michael Ealy (in theaters February 14, 2014) and Think Like A Man Too (in theaters June 20, 2014). 
It looks like 2014 will be the year of Kevin Hart!
In other Kevin Hart news.....
His ex-wife Torrei Hart (who'll be starring in Atlanta Exes) did a recent interview with AfterBuzz TV where she dished on her relationship with Kevin.  At the (30:05) mark, Torrei revealed that she did a few crazy things for love because Kevin"put it down in the bedroom".  She also added that she's comfortable with the lady who plays her on "RHOH" though it's a little exaggerated (29:19).  We're sure...
Watch the interview here:
In fashion news..... 
While her boyfriend and co-creator Chris Brown deals with his demons (and community service), Karrueche Tran has taken the mantle to promote their fashion line "The Kill".  Since they're back on as a couple, it looks like so is this line (that seemed to be previously KILLED when they broke up months ago.)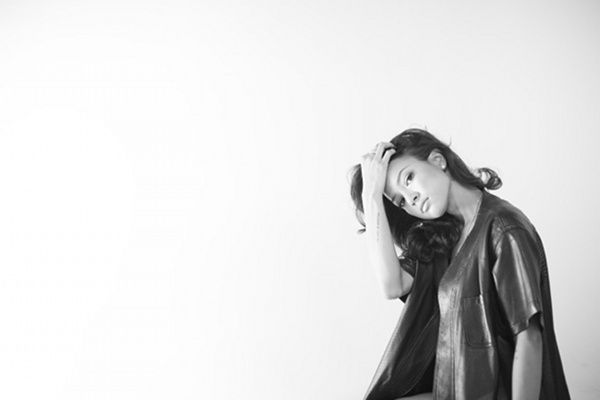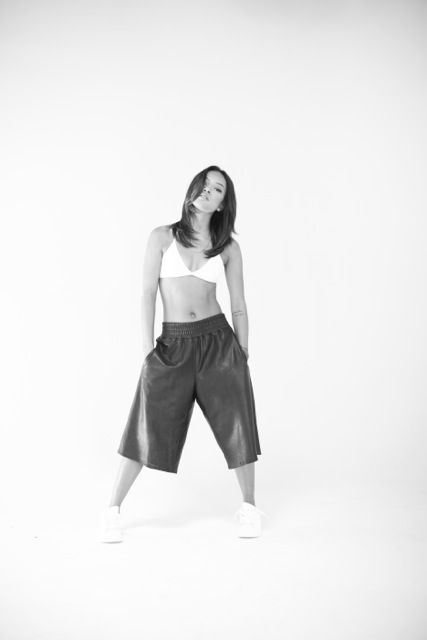 Karrueche hosted a launch party for the label back in January 2013 and her newly released photos are the first real glimpse we've gotten at the collection.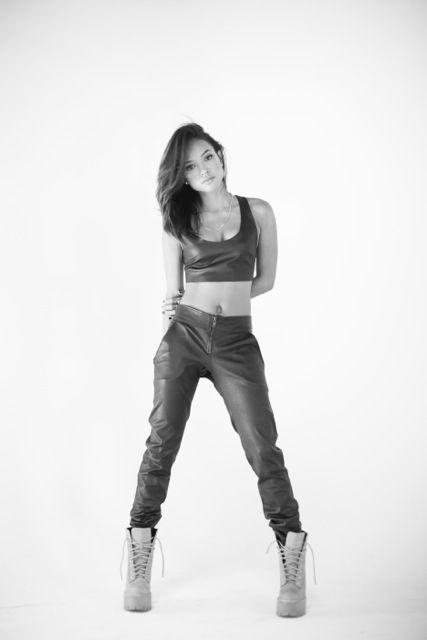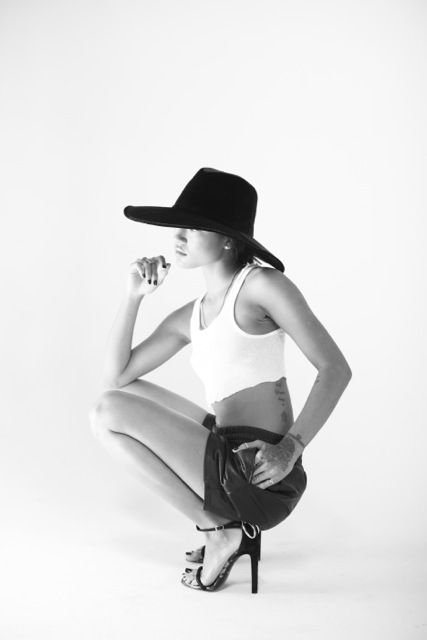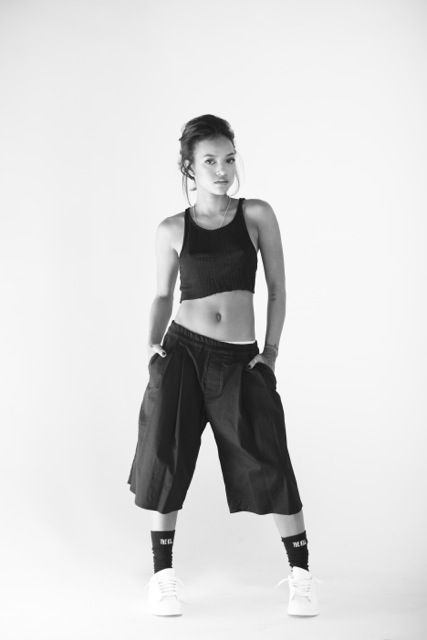 Piece from the unisex line have already been spotted on celebs like Wiz Khalifa and Christina Milian.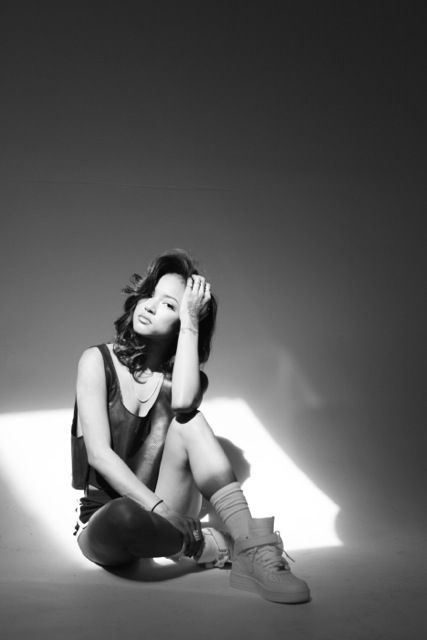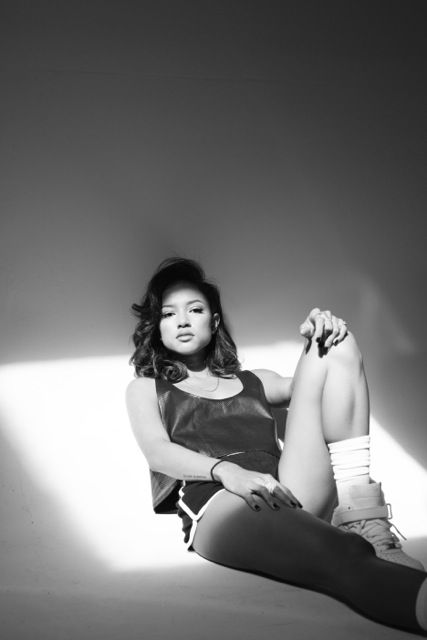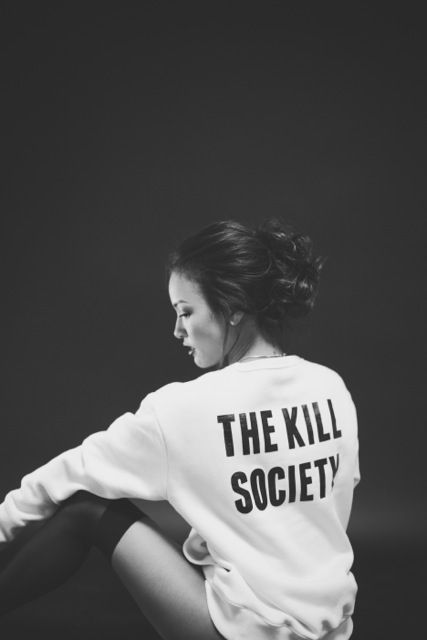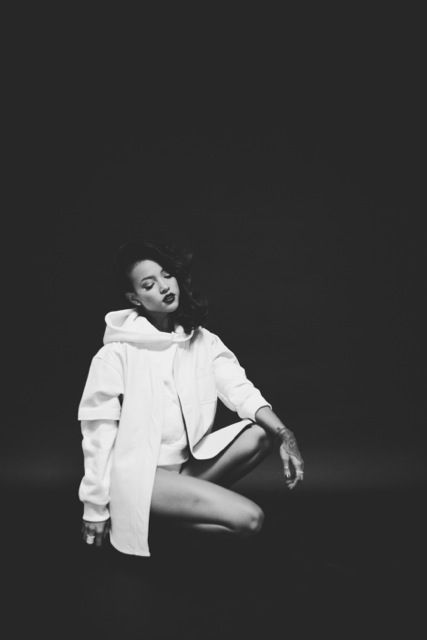 Karrueche tweeted, "THEKILLSOCIETY - I know it's been foreverrrrrrrr but it is coming. What I've posted today is a sneak peek of what will be available this winter.. every piece comes in a Men's version as well. I hope you enjoy #TheKillSociety"

You feelin' it?

Photos via Kevin Hart's IG/Torrei Hart/Karrueche Tran's Instagram