The Obama family came out to support the First Lady's brother as he coached Oregon State's basketball team.  See the family inside and find out how The Best Man Holiday performed at the box office.  
Last night, First Lady Michelle Obama rocked her trendy skinny jeans and brought her family to cheer on her brother, Craig Robinson.  He who coaches the Oregon State men's basketball team and the First Fam usually treks it to at least one of his games to show support.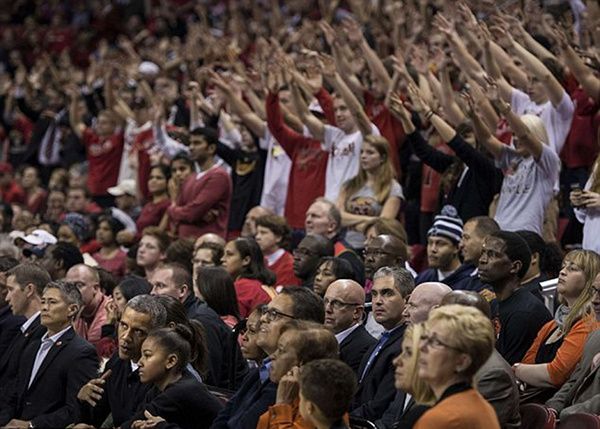 On Tuesday, the First Lady will appear on a special 1-hr episode of "106 & Park" to talk about higher education and the President's "North Star" Goal to return the US to its position as the country with the highest proportion of college graduates in the world by 2020.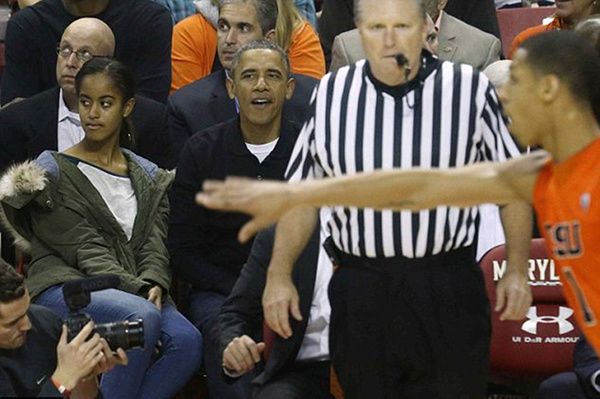 President Obama, and daughters Sasha and Malia cheered on the First Lady's brother as he coached the Beavers to a 90-83 victory over Maryland.
Although the President has been battered by both the left and the right (often times unnecessarily) over problems with Healthcare.gov, he and the family were able to enjoy some quality time during the chaos.  And even snapped some funny pics for the kids.
Watch the Obamas' warm welcome here and Mr. President being the doting dad we love:
At the movies.....
It was a great weekend at the box office for The Best Man Holiday.  The film EXCEEDED industry analyst's initial projects and finished at the box office with an estimated $31 Million dollars, closing at 2nd place.  Though the film was edged out for #1 by THOR, let's put it in perspective this way:  THOR played on 3,841 screens and made ($38M) while BMH played on 2,024 screens and grossed $31M.  So....who really won?  Malcolm Lee....take a bow.
Apparently this was labeled an "overperformance" by movie media.  Not sure who sets the standards, but it sounds like they "underpredicted" a movie (who happened to have a majority ethnic cast) as usual rather than the movie "over performing".  Just sayin'....
Here's the rest of the box office: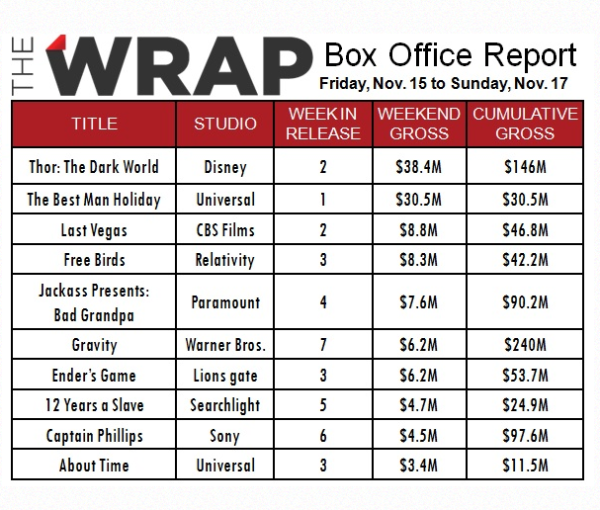 Congrats all around!
Photos via Universal Pictures/Getty/Reuters/The Wrap