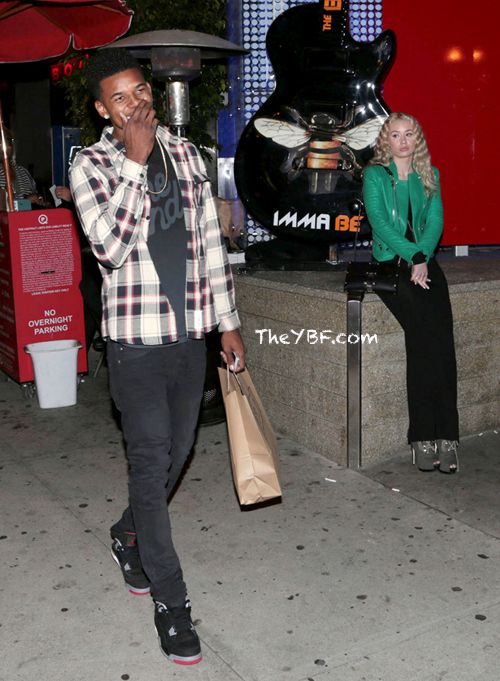 LA Lakers baller Nick Young dined out with his boo thang Iggy Azalea last night.  Check out the new couple inside and get deets on Lamar Odom's possible return to the courts....
With a tip in his hand, LA Lakers shooting guard Nick Young was spotted walking to the valet area of BOA Steakhouse with his date, a sheer-ish skirt rocking rapper Iggy Azalea, following closely behind him.  
The pair hopped into Nick's blue Ferrari before speeding off into the streets of LA/Hollywood.  We've been noticing that the two have been spending a great deal of time together while Iggy is on hiatus from her hectic recording/tour schedule overseas (she's a much bigger star in Europe) and appearing on Mrs. Carter's Aussie leg of her tour. 
And they look pretty comfortable letting the public in on their date nights...
In other LA baller news..... 
Lamar Odom has hinted at a possible comeback with his former team, the LA Clippers.  While everyone knows his top choice was the LA Lakers, it's good to know that there's still hope for Lamar to get his career back on track....somewhere.
The Randomness:
1.  Woman who falsely claimed Michael Jordan fathered her baby was ordered to pay HIS legal bills!  Story.
Photos via PCN