Kanye West rolled up in Harvard over the weekend with his baby mama and his creative designer Virgil Abloh.  Check out what they were filling the smarties' minds with inside...
Kanye West was welcomed with open arms at Harvard University's Graduate School of Design this weekend.  And it was all in the name of DONDA.  Mr. West entered the building to chat up the students as part of his and Virgil's DONDA Design Lecture Series.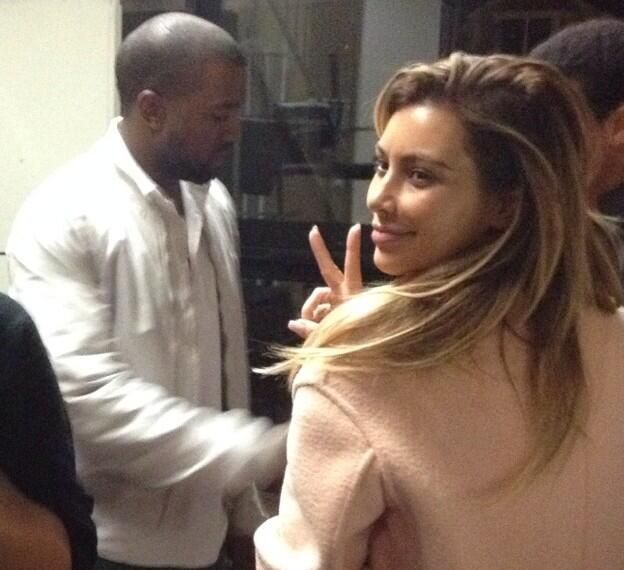 His chick Kim K. was there tweeting about how proud she was of "her baby" Kanye speaking at Harvard.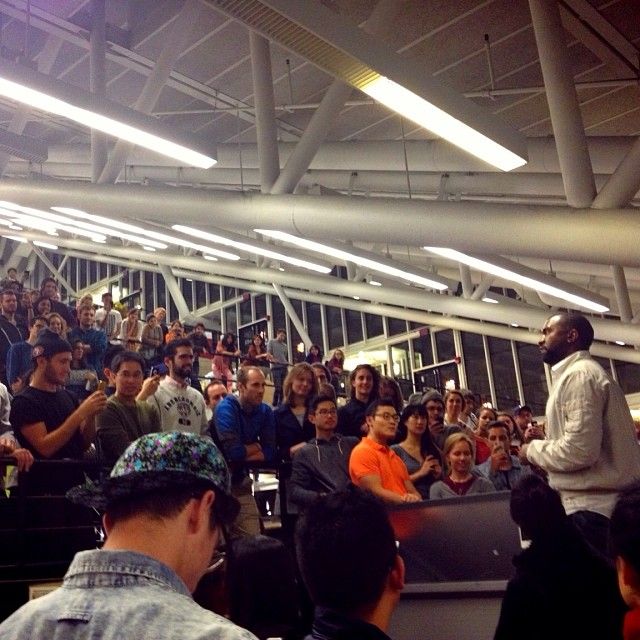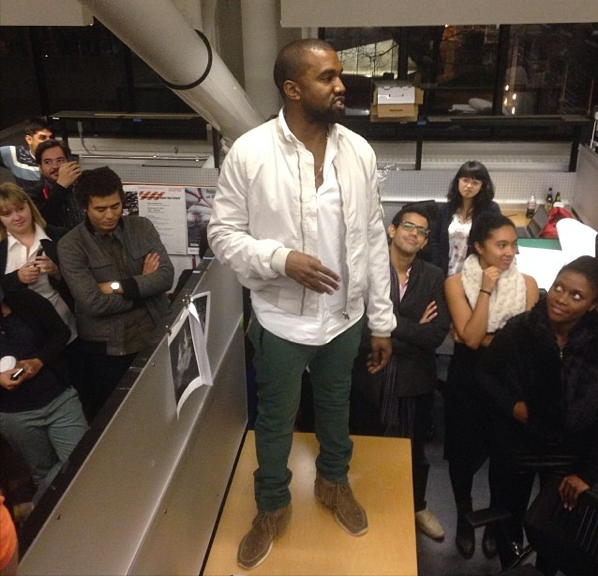 And the students looked happy to get an earful from the passionate rapper/designer as well.  We hear he also gave away tickets to his Yeezus tour stop in Boston.  Nice!
Meanwhile..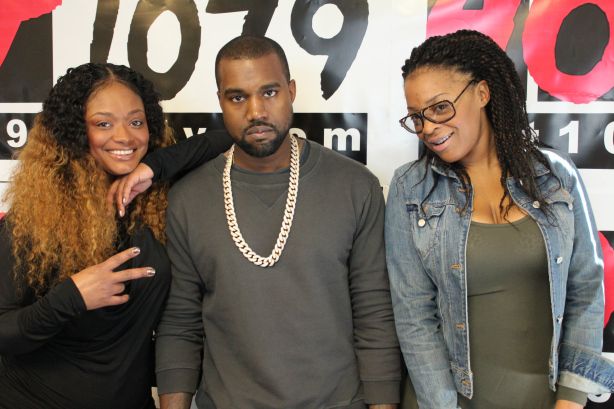 After his idiotic rant he did on Ryan Seacrest's show a few weeks ago (that we purposely didn't post for a few reasons and it would only spread the unnecessary disrespect), Kanye is saying some more ish.   This time, on Hot 107.9 in Philly before his show there this weekend.
He's explaining why he compared our First Lady to his baby mama Kim K.--when he basically said she's more influential than Michelle Obama and how the First Lady should take a page out of Kim's "sexy IG pic" book to be more influential--and throwing shade at the same time. So, since we like to let celebs explain themselves...
He talked about whether he and the Obamas would ever break bread and what caused him to say what he said:
Oh you talking about how he use to come and visit me and my mother and tell me he's about to run for President? I just think that we're pop icons and the President likes to use that type of thing just to be down.

People were fine with me being everyone's punching bag for about 5 years. This is the person we love to hate so if you want to distract people from everything that's going on or you gotta a problem with your father…..just say you hate Kanye and there's gonna be 30 other people who say they hate Kanye and that was kinda my position in culture and he kinda used that too "oh he's a jack*ss" cuz that's how the world felt but I don't care if someones the President or not. I care about thoughts and how you helpin' people and what you bring to the world. My music brings joy to people. What I create brings joy to people.
Sounds like he's feeling some kind of way that President O called him a "jackass" and didn't have him stomping on the campaign trail like he did other rappers....
When asked about him mentioning Michelle and if he'll leave her alone
Well, uh I think he should mention MY babymama name because we both from Chicago. But no, I'm not gonna mention him no more. I'm passed that. That's out my thoughts. That's lowering my priority of thinking at this point.
Um, Ok 'Ye.
Peep the video below and the full interview where he also discusses the "artistic side" of what he's doing with the confederate flag....and other attention grabby Kanyeism quotes:
More vids here.  
Photos: Virgil's IG/joseramonsierra's IG