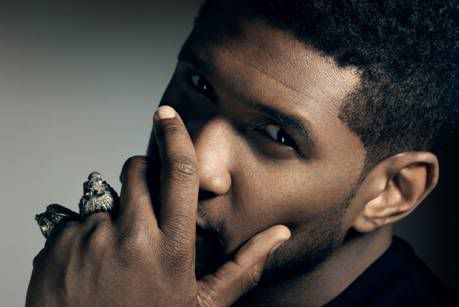 Usher has been hitting the studio hard and is back with a brand new single entitled "Climax." Listen to it inside and hear Estelle's "Wonderful Life" and watch Monica's tribute to Whitney Houston.
Set for a February 28th release, Usher is back with a new single called "Climax." The song will appear on his forthcoming album set for release later this spring. The track was written by Usher along with co-writers Redd Stylez, Ariel Rechtshaid, and Diplo, who also produced the single.
Diplo, who produced Beyonce's "Run The World (Girls)" said, "It's some next level electro-soul.  Seriously the best record I've been part of. Really proud of it." 
Then Usher jokingly tweeted, 
Listen to the track here:
In other music news......
Estelle has released an uplifting lyrical video for her new song "Wonderful Life" off her All Of Me disc (Feb. 28th). Watch it above.
And the Whitney tributes just keep on coming:
Monica did a short tribute to Whitney Houston at her Hartford, CT concert last night. Watch her tear up "You Give Good Love" above.
The Randomness:
1.  Lil Wayne MAY or MAY NOT be engaged.  After he tweeted "She Said Yes" on Valentine's Day yesterday, folks rightfully thought he meant he proposed.  He followed up with another tweet saying he asked "her" to be his Valentine and she said yes.  And ended with "Y'all krazy."  Really?  Now TMZ says a restuarant in Miami claims Wayne had the wait staf present his girl with a canary diamond ring and he proposed.  So WHO KNOWS.  STORY