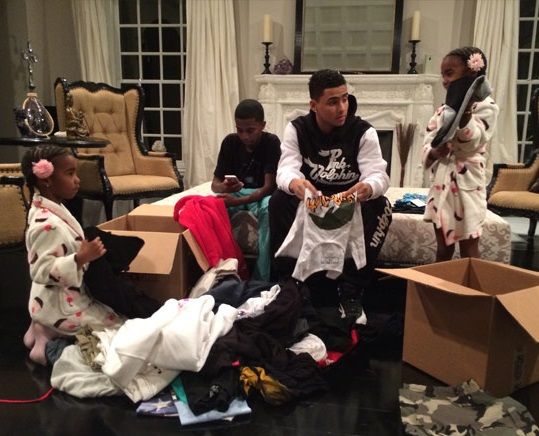 The kids of media mogul Diddy and fashion model Kim Porter passed on their blessings recently through a few donations to typhoon victims.  See the Combs kids at work inside....
The children of REVOLT founder Sean "Diddy" Combs' and baby momma Kim Porter passed on a few blessings from their fortunate upbring to victims of the Philippines disaster, Typhoon Haiyan.
The Combs family relief effort had 6-year-old twins Jessie James and D'Lila Star, Christian and Quincy Brown all loading up boxes of their own shoes, clothing and blankets for delivery to Philippines relief agencies.
It's great to see kids of priviledge paying it forward.
Gotta love it!
Photo via TMZ