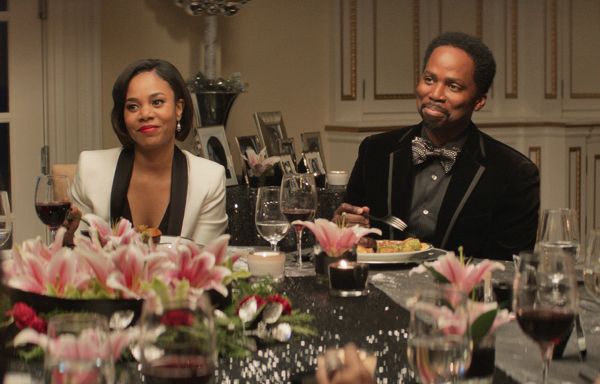 In part 2 of TheYBF.com's Opening Weekend interview series with the entire cast of Best Man Holiday, we're chopping it up with on-screen couple Regina Hall & Harold Perrineau.  And we're talking about their cooking skills, they're dopest meals, and the surprising food Harold's wife can throw down on....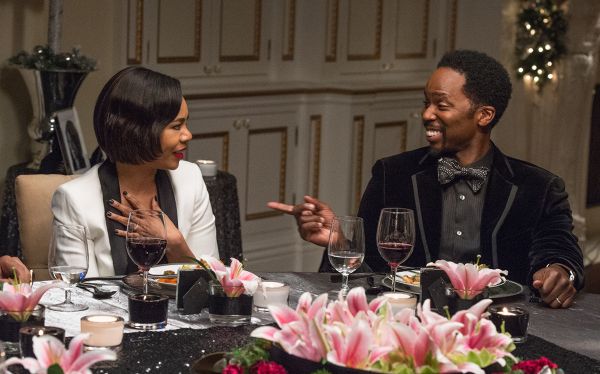 Who would have thought big screen actors Regina Hall & Harold Perrineau could throw down in the kitchen?  The two co-stars dished to our LA Correspondent Kalia Silva about their dope ass cooking skills...and who cooks the best greens.
Here's our brief chit-chat:
YBF: Tell us about the plot for the sequel to The Best Man.
HAROLD: The plot of this one is a lot different than the first one, which is mostly centered around this book and what will happen if Lance finds out about the book. This one is focused on all the NEW things they have in their lives, the new women, the new children and many other new situations they all have to deal with a very adult, grown up way.
YBF: Can you describe each character in one word?
YBF: Harper?
HAROLD: "Tricky"
YBF: Lance?
REGINA: "Bruiting", he had a lot going on.
YBF: Mia?
REGINA:"Kind"
YBF: Shelby?
HAROLD: "Child"
REGINA: [Laughter] That was my word, ha-ha!
REGINA: [Sucks her teeth & rolls her eyes, Laughter.] That's my word…spell that one!
YBF: Robin?
REGINA: Awe…Robin "Ethereal"
Harold:"Lovely"
YBF: Quentin?
HAROLD:"Crazy"
REGINA:"Amazing" that's U…H…"UH-Mazing"
YBF: Eddie Cibrian and his new character?
REGINA:"Handsome" and "Delightful"
HARLOLD: "Charming"
YBF: Harold?
REGINA: "Phenomenal" I love him!
YBF: Candice?
HAROLD: Uh, there are so many "Unstoppable", "Amazing"...
YBF: What are you most looking forward to this holiday season?
HAROLD: Other than The Best Man Holiday? Because I'm really looking forward to The Best Man Holiday!
REGINA: Me too! [Laughter]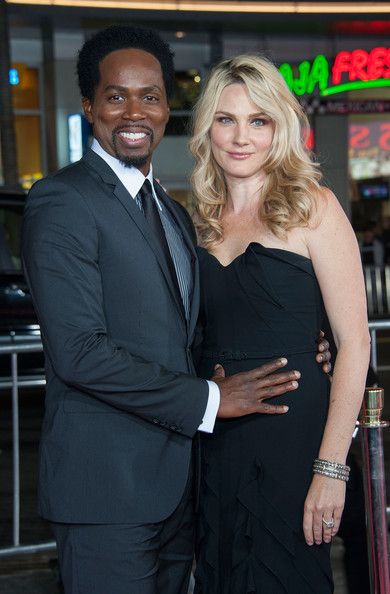 HAROLD: We just had a couple of conversations about a meal we might be able to hook up together.
REGINA: Because I make a really good game hen and wild rice.
HAROLD: I make a really good mac and cheese.
REGINA: And his wife [Brittany Perrineau, pictured above] makes amazing greens.
YBF: Oh wow!
REGINA: Right, so that's a meal!
HAROLD: I'm looking forward to when we are actually going to get together and have this meal.
YBF: Well that's so crazy because all of those things are my three favorite things. [Laughter]
REGINA: And now we've got guests!
HAROLD: It's a party!
Best Man Holiday...and lots of good Holiday food can be seen in the movie...is in theaters NOW.
 
Photos: Universal Pictures/Getty