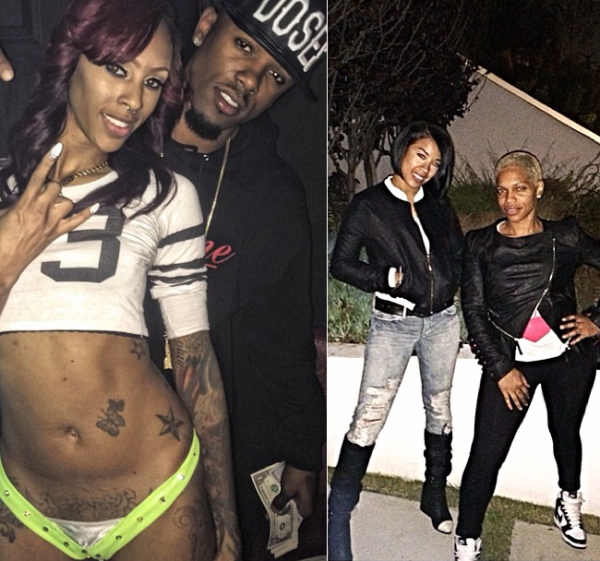 While Keyshia Cole debuted a new hairdo, her hubby debuted a new "friend".  Find out what the Gibson-Coles are up to inside and see Iggy Azalea and Nick Young playing around.  
Keyshia Cole kicked off her weekend with a new black bob and working in the studio.  She tweeted, "Changed it up a lil! Shout our to my girl #Fam! @devapink once again #Fam Holla at her she in LA! Headed to the the studio"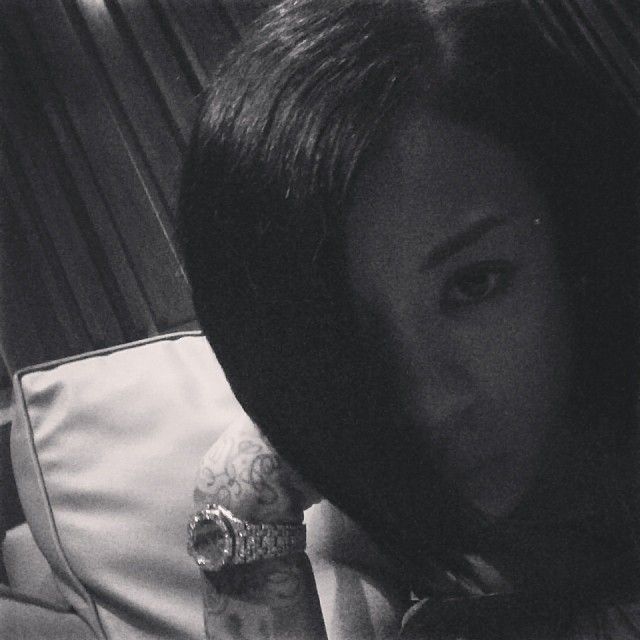 Keyshia'S been hitting the studio pretty heavy for the past few weeks working on a new album and mixtape. She tweeted, "Been in the studio waaaay to long it's really time to go".
But while Keyshia is in the studio..........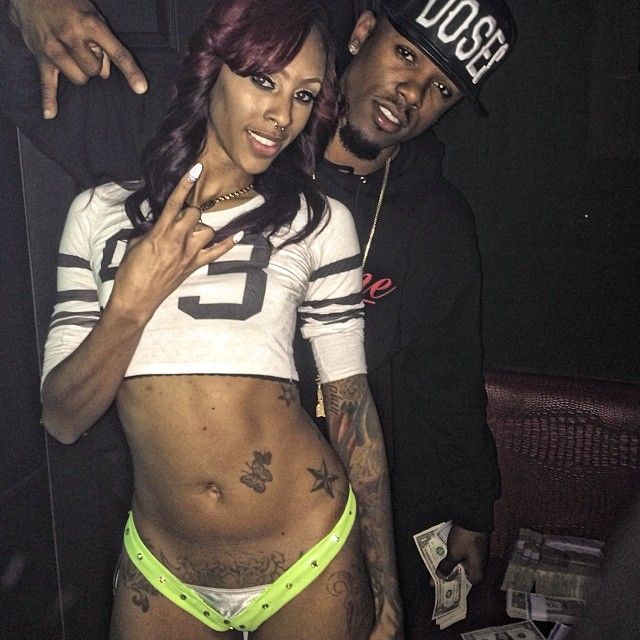 Keyshia's husband Daniel is in the strip club.  Last night, he posted this strip club pic...and shouted out this stripper.   
While the couple have played down rumors that they've split, we find it very suspect that Daniel is posting pics from inside the strip club....posing with and shouting out strippers.  Oh, and check out the stacks in the back.  Ha!
We're thinking Keyshia and her producers should turn this into a song.  It could be a new joint about your man tricking off his money at the strip club when he should be at home loving you - featuing Nicki Minaj (of course).  
Moving to a seemingly happy new couple....................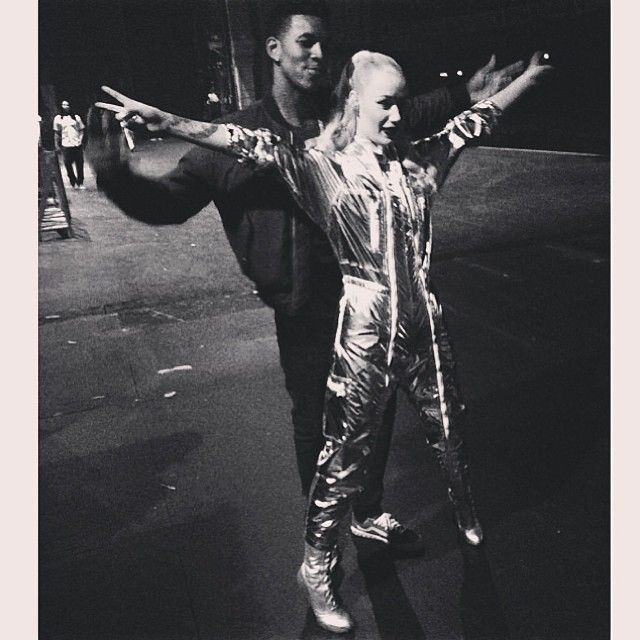 Iggy Azealea and her new boo thang Nick Young of the Lakers seem to be enjoyign each other's company.  We told you about the duohooking up due to some serious Twitter flirting online and now things seem to moving nicely OFFLINE.
The Randomness:
1. The set of Don Cheadle's"House Of Lies" was wrapped up in gangwarfare when shots were fired during a taping in South Central LA.  No one was injured.  Story. 
Photos via Iggy Azalea/Keyshia Cole/Daniel Gibson Instagram