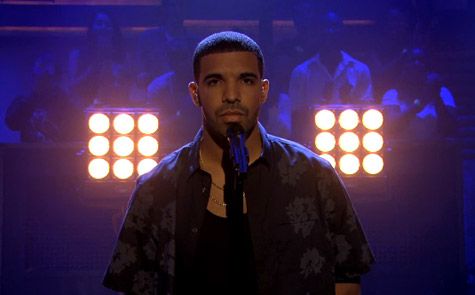 Drake premiered "Too Much" from his upcoming Nothing Was The Same album on  "Late Night with Jimmy Fallon" last night.  Watch the piano-driven performance inside.....
On "Late Night with Jimmy Fallon", Drake debuted "Too Much", an autobiographical song about his childhood, with some assistance from British singer-producer Sampha. He opened by saying,"Before I do this song, I just want to say to my friends and family, I want the best for everybody and I love you all."
The track appears on Nothing Was The Same, which hits stores on September 24th. Fans of Drizzy can catch him on tour with the Would You Like a Tour? run launching Sept. 25. 
Photos via NBC