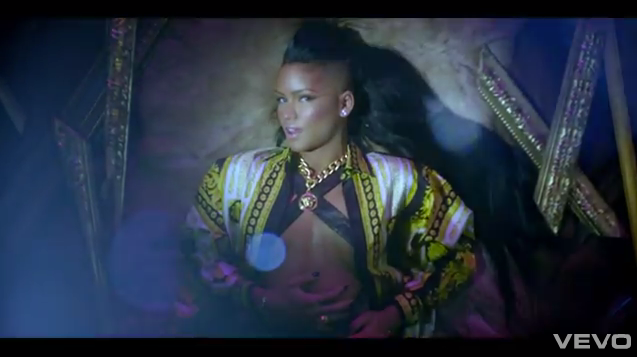 Cassie finally released her "King of Hearts" video.  The double shaven (head) singer dons a barely there leather dominatrix style get-up in many of the scenes.  Check it, plus Mashonda's brand new video teaser for her upcoming mixtape, inside...
Her lead single off her upcoming album, Electro Love, has finally got a visual.  "King of Hearts" is all about Cassie waiting for her kingh in hooded armour in a dark mansion while dancing it up in sexy lingerie and more.  Check it.
In other video releases, Mashonda just revealed her first teaser video, "Touch," for her upcoming mixtape Love, Mashonda, which is out now.  You feelin' it?