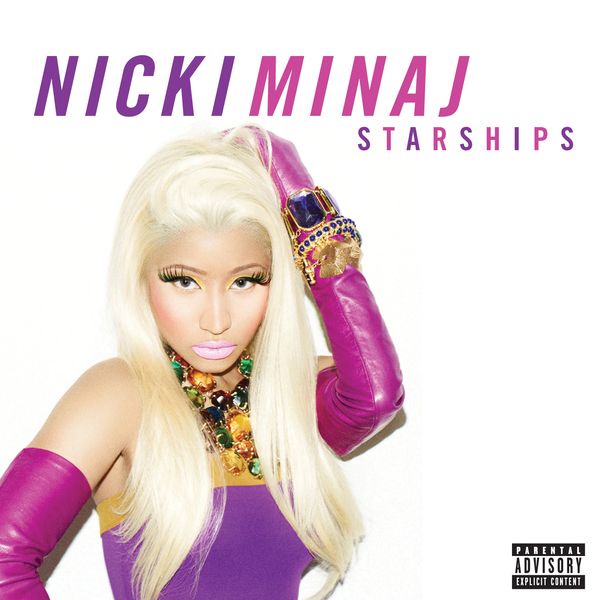 Fresh off her exorcism during Sunday night's 2012 GRAMMY Awards, Nicki Minaj just dropped her brand new track "Starships."  Check it inside...
The next single off Nicki's Pink Friday: Roman Reloaded (4/3/2012) is this poppy dance beat single "Starships." It's produced by RedOne and will likely be all her techno Barbz's fave club song.  Check it:
We wonder how she and SB are spending Romantine's Day....
Meanwhile, Nicki told Ryan Seacrest yesterday she was "disappointed" in M.I.A.'s flip off gesture during their Superbowl halftime show with Madonna earlier this month:
"I'm a cuckoo lady, too, but I would never be able to do it off the strength of Madonna," said the rapper. "There are fines that go into these things, and I just thought, 'Oh my God, I hope they don't penalize Madonna.' Madonna knows the artist MIA is and it was her decision to take the risk with all of us. We're all kind of firecrackers and she took that risk. She's done some crazy things becoming the icon that she is, so I think that's why she was able to forgive MIA."

Minaj went on to add: I love MIA and I don't want to say anything that is the wrong thing, but me personally, I couldn't see myself doing it, just for the respect for Madonna. I wouldn't want any backlash to come back on Madonna."