Singer Mary J. Blige seems to be doing "Just Fine" while vacationing over in Sardinia, Italy.  See her and Kendu Isaacs on the beach inside......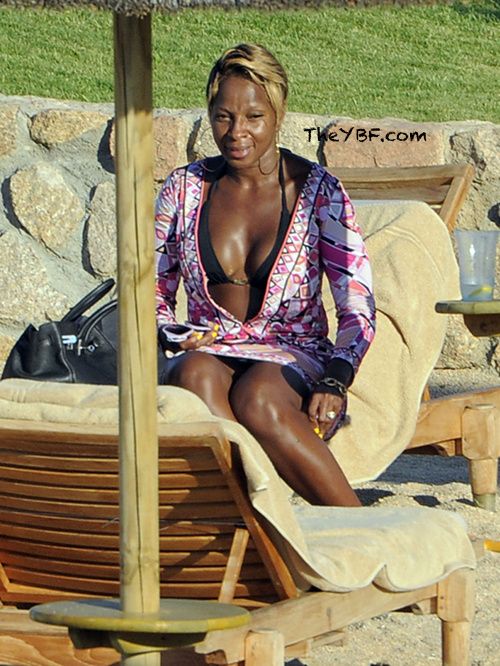 Mary J. Blige isn't letting threats from creditors or the IRS stop her flow as she posted pics from a ritzy vacation at the Pitrizza Hotel in Sardinia, Italy over the weekend.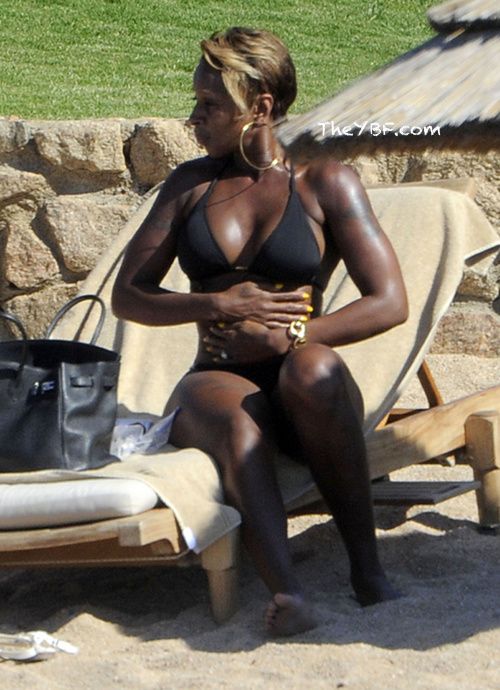 Mary, who's been performing overseas, is definitely keep her body trim and fit and looked amazing.  
Muscially, we know Mary's gearing up for A Mary Christmas on Oct. 15 and she's starring in the holiday film Black Nativity.
And Mary's pocketbook surely isn't empty as she excitedly tweeted about all the fancy stores at her doorstep.  "Sardinia. Italy. View from my patio. Can't believe clothing store are right there and open til midnight. #Zilla #Prada #Eres #Zenga. @kenduisaacs".  Then again.....maybe that's why Kendu is giving her the side eye.  Or he could be checking out her butt.
Photos via FAME/Mary J Blige Instagram