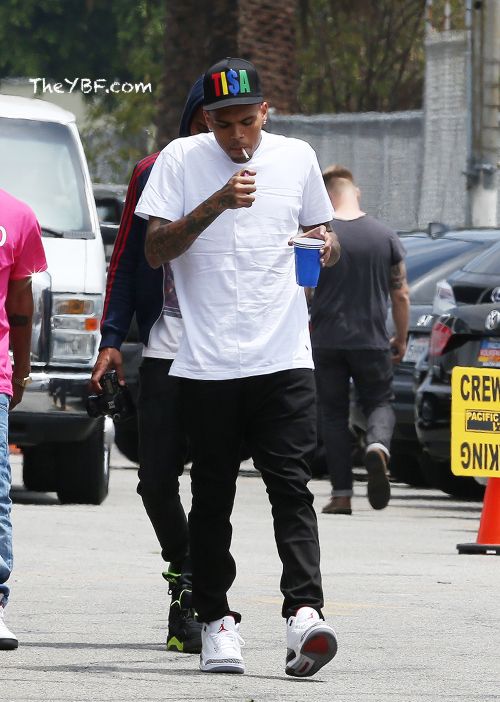 Chris Brown was spotted looking healthier & more fresh faced than usual....aside from those ciggies and whatever's in that cup.  Check out the R&B singer and Nicki Minaj on the set of their upcoming video for "Love More" inside....
Breezy was spotted today pulling a wardrobe change on the L.A. set of his brand new video for his latest single "Love More."  The track features Nicki Minaj, but no word yet on if she'll be appearing in the video as well. and she was spotted arriving to the set as well (below).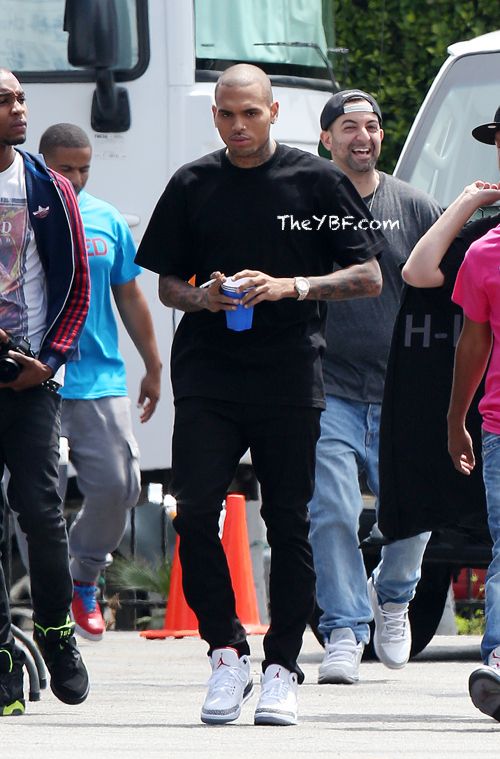 We do know who WILL be featured though.....60 random video chicks who will be dancing it up in the nightclub scene.  They were also spotted on the set.  Obvi.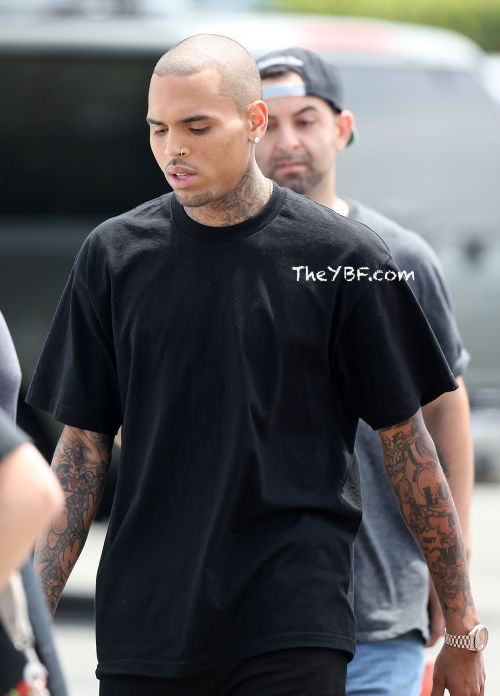 Chris is back to looking like that fresh faced non-caved-in-face youngin' we came to love years ago.  Hopefully this is due to him leading a less-drama filled & healthier lifestyle.  Hopefully...
Nicki showed up in a black & gold look.  Her jewelry, shoes & Medusa bustier are all by Versace.  And her peplum skirt is from her own upcoming Nicki Minaj Collection: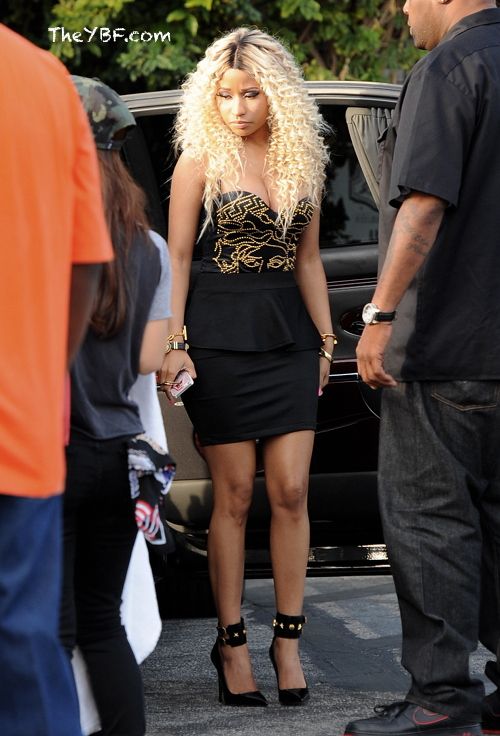 She posted a few pics of her own from the set as well: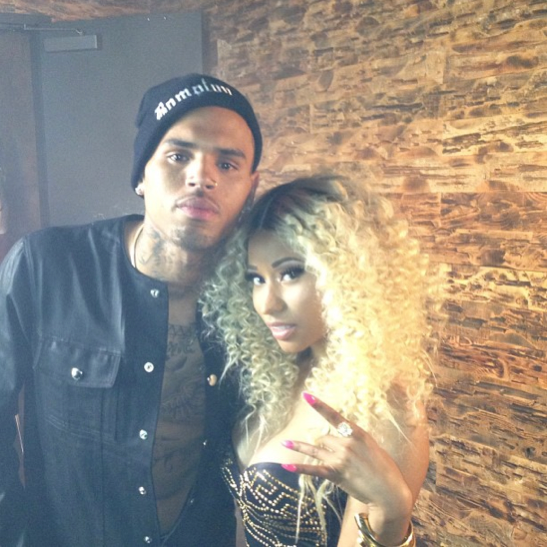 Fun times.
Photos: Splash/WENN/Nicki's IG