Rihanna went for a brand new look last night as she hit up Playhouse in L.A.  While she's partaking in some down time from her Diamonds world tour, she snatched out the weavery and rocked her natural hair.  Check out what she calls her "Michael Jackson" 'do inside, plus how she narrowly missed her enemy Karrueche Tran as they parties at the same club....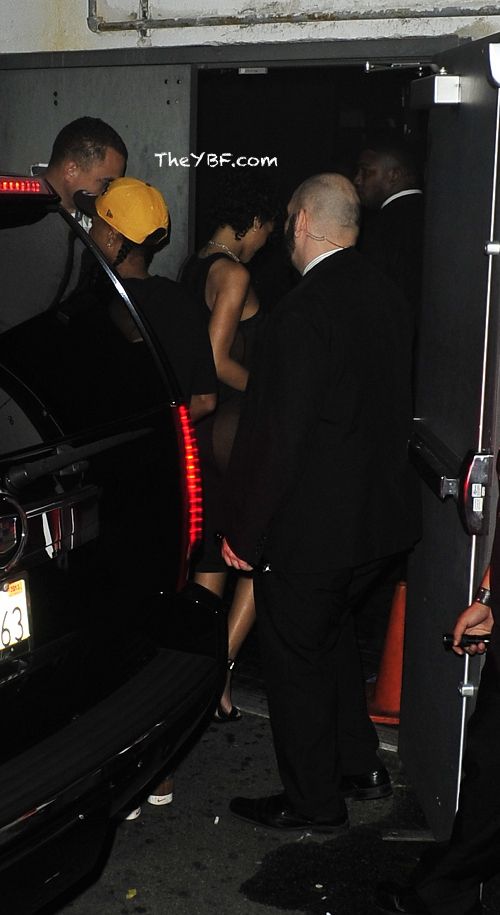 Rihanna's got much to celebrate.  She won her $5 mill TopShop lawsuit centered around the retail giant illegally using her likeness on t-shirts they were selling.  She just made Billboard's Hot 100 55th Anniversary All-Time Rankings list.  And she can rock a super sexy & revealing dress and make that ish look effortless.
So the "Right Now" singer made her way to Playhouse in her (American) home of L.A. last night to chill....and she showed off her wet and wavy natural hair.  Some folks called it jherri curlesque.  And Rih kinda agreed.  She posted a few selfies while out with her besties Melissa Forde & LeLee saying: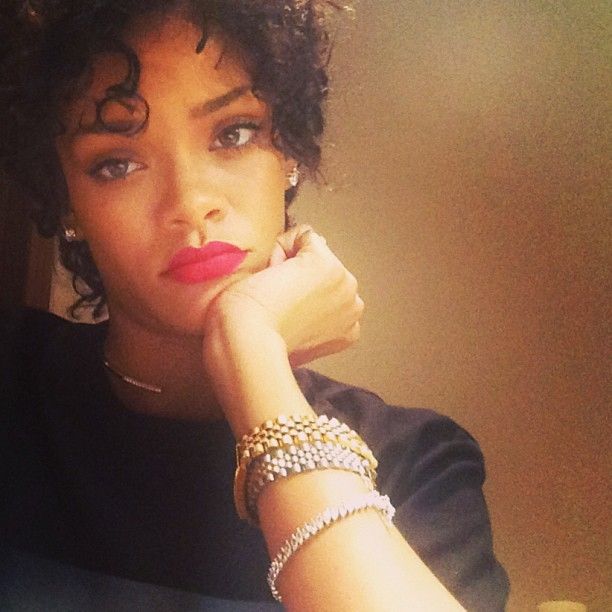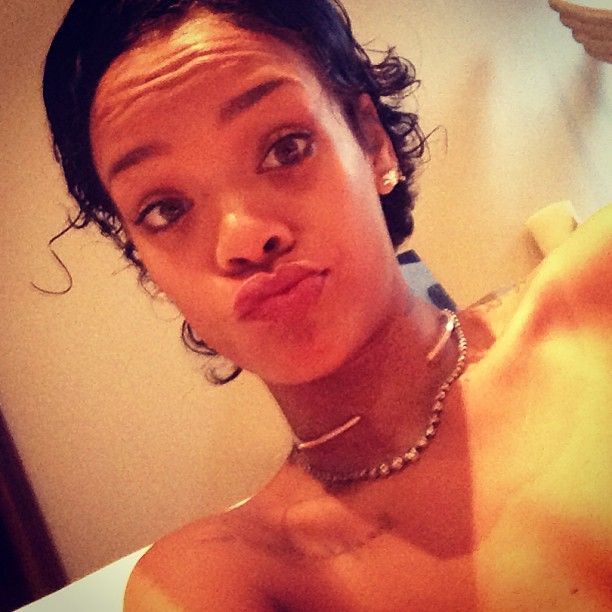 Michael Jacks0n!!!!!! #rihjackson #michaeljackson #mjhair.... Still tryna get used to my hurr, so I threw on some #redlipstick #RIRIWoo
Ha!
Meanwhile: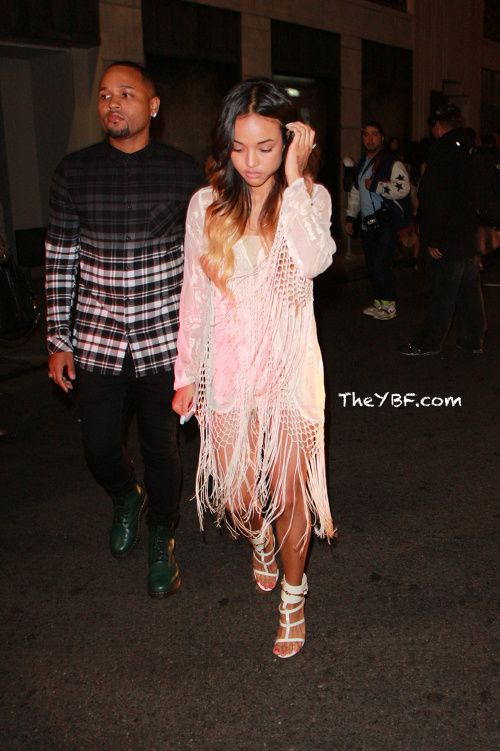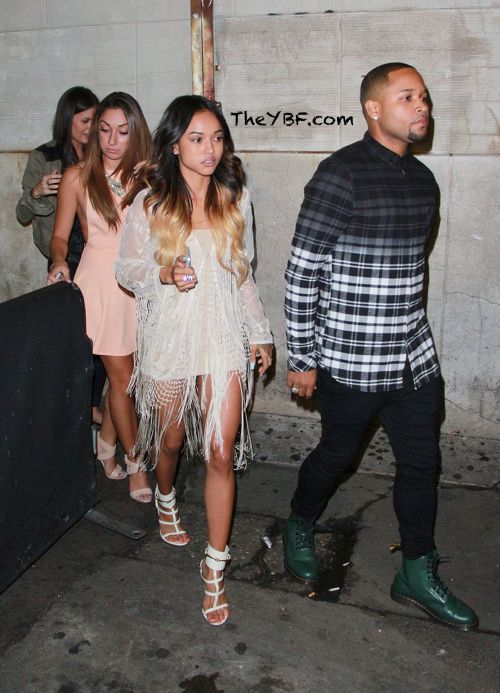 Chris' sometimey boo Karrueche, who's been booking modeling gigs for different mags and retail companies, was also spotted out at Playhouse last night with her crew.  But she and Rih didn't cross paths, thankfully.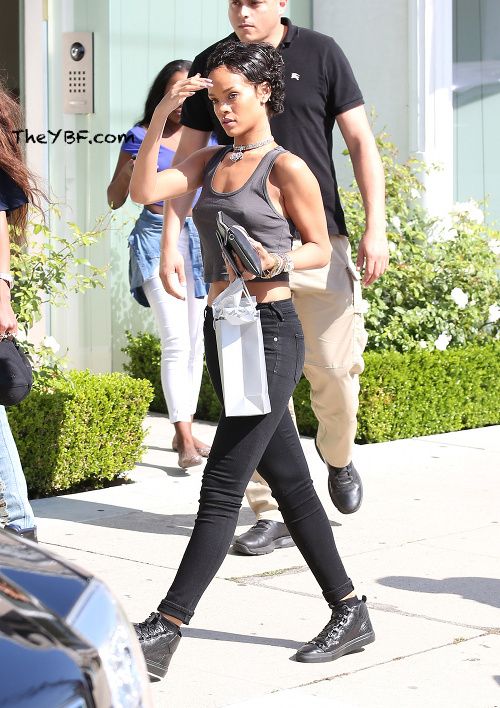 By the way, yesterday before she hit the club, a fresh faced bra-less Rih Rih hit up the Neil Lane Jewelry store with her friends in West Hollywood.  And she walked out rocking a new diamond necklace.  Must be nice....
Photos: Splash/Rihanna's IG