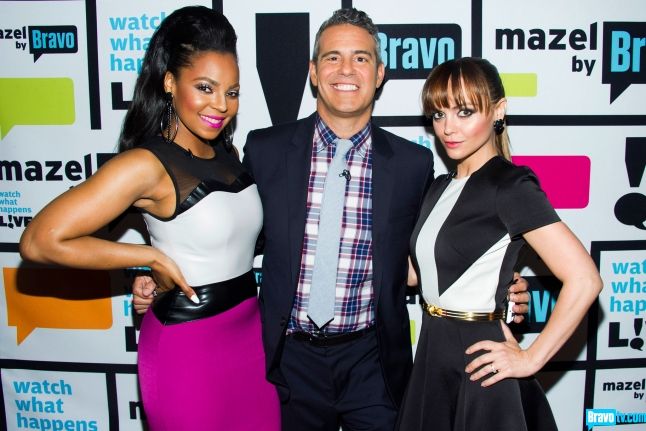 Ashanti hit up "Watch What Happens Live" last night with Andy Cohen & Christina Ricci.  And now that her Braveheart album is dropping September 3rd, she has some things she can now discuss.  Check out her Nelly confession about the single that's about him, plus her and her mom twerking it up, inside....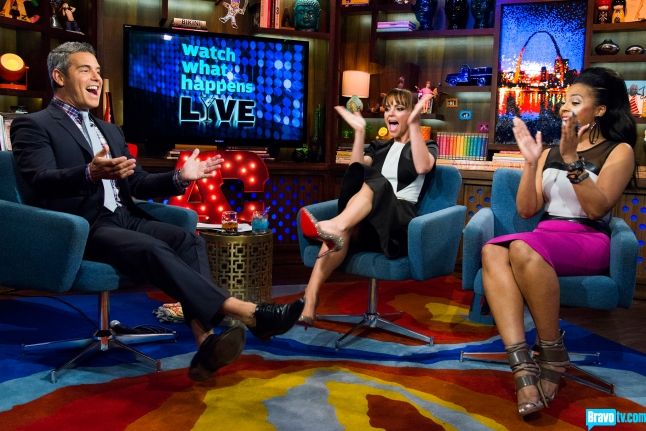 Ashanti answered questions from fans.  And here's what we learned:
On the Ciara and Rihanna beef: "I think Rihanna is killin' it right now. She's very free. I think Ciara's definitely doing her thing. I like her new video. I think there's room for every chick that wants to get down and just be big in the business. You have to have your swag and great records so I think there's room.
On her fitness secrets: I've thought about doing a workout video with my trainer. I need to work out more than I do. But when I know I'm going to be on television or shooting a video or something, I kinda cheat and workout 3-4 times a week. When I know I had to do a video a few years ago, I did 1000 crunches every hour for 24 hours. I don't know (if it was healthy) but it looked GREAT. I had to wear a bikini.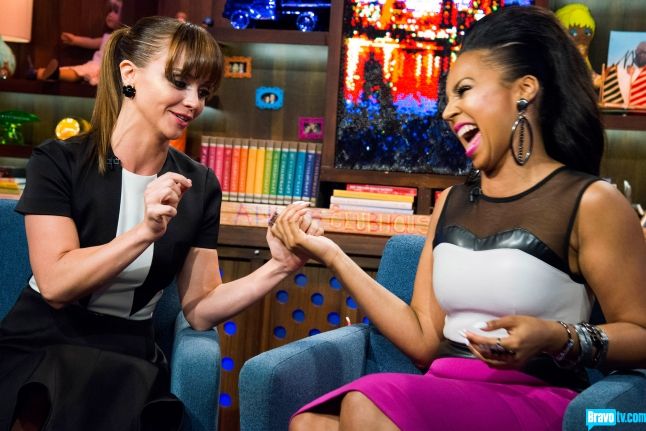 On Ja Rule: Yeah we're still in touch. You know he's out now! We spoke on the phone, he's in great spirits, he's working on a new album. He's looking kinda brolic now.
On her breakup with Murder Inc: There's no bad blood.  We went through a whole lot.  There was family involved and relationships involved.  It was really hard when that stuff happened.  It was like a black cloud over all of us.  There was a period where we didn't talk as much as we did.  But as it stands today, we're all good.  The whole Murder Inc. family.  We made history together.   We're in the Guinness Book of World Records together. (Record: The fastest selling debut female artist in music history.)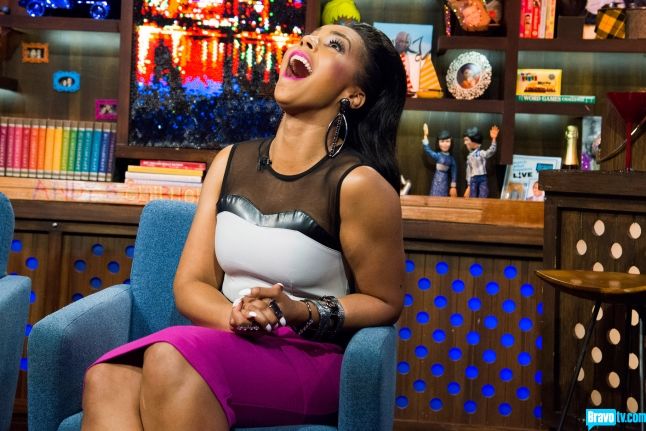 On whether "Never Should Have" is about her ex Nelly: Well, how do I answer that?  I'll just say its a very real record, that's inspired by a real experience and it came from a real place.
(When Andy said, "So I'm gonna say YES"....Ashanti laughed it up. So, yeah...)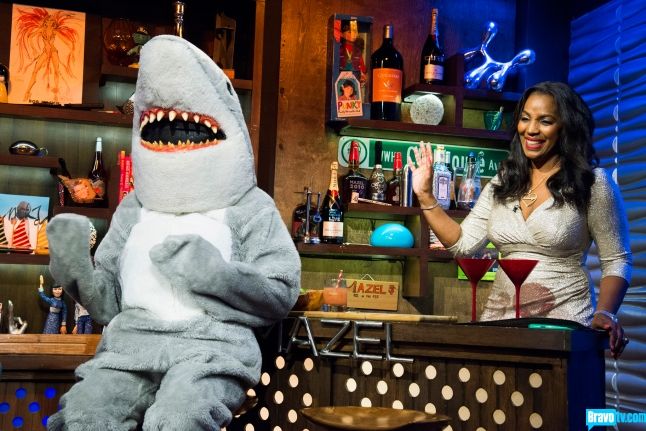 Tina Douglas, Ashanti's Momanger, was the bartender for the night.  She gave advice to Lindsay Lohan's mom Dina saying,"Please focus on you, so Lindsay can focus on her. People should live their lives, and she should be there to advise, and that's it."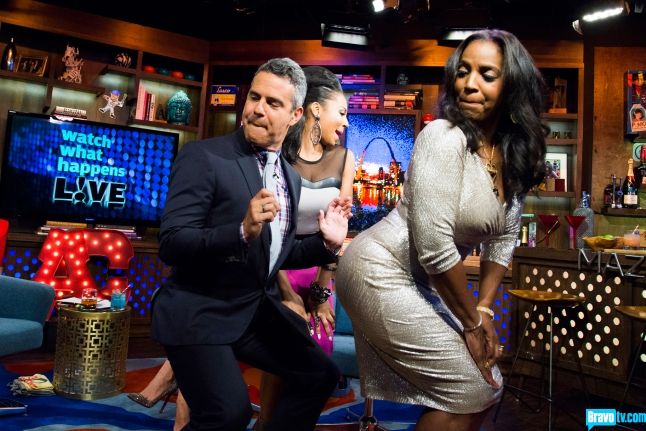 And then, Andy had her & Ashanti teach him how to twerk. See how THAT went down below:
Photos: Bravo TV