Who did this cutie young man posing with his proud papa grow up to be?  Guess who inside.....
The young man in the pic above grew up to become the epitome of chocolate drop sexiness.  With movies and tv shows as well as numerous magazine covers, this dapper fella makes hearts swoon.  Can you guess who it is......
Wait for it....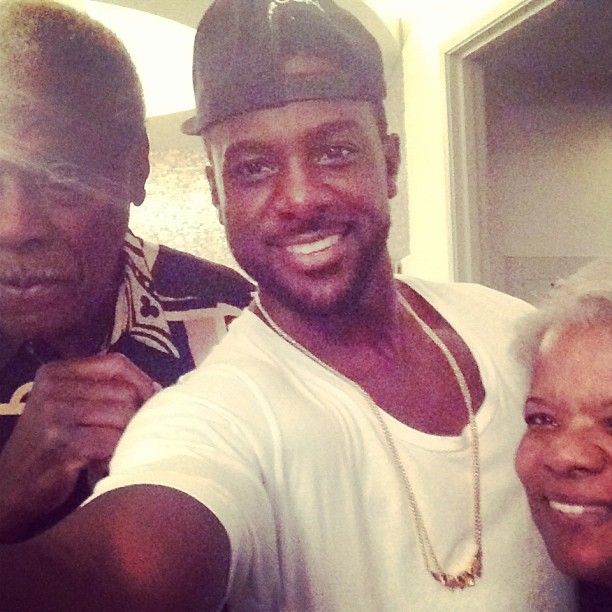 It's Lance Gross!  The "Crisis" & Temptation actor tweeted the pic of himself and his father on IG with the simple caption, "Started."  And just a couple of weeks ago, he posted a pic with his parents (directly above) who traveled to Vegas to visit him.  Loves it!

Photos via Lance Gross' IG