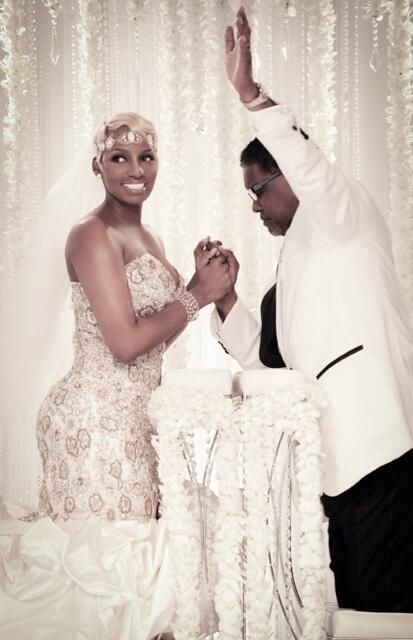 Nene Leakes has been slapped with a $2.5 million lawsuit from a disgruntled wedding planner.  Get the deets on the lawsuit inside....
"I Dream of Nene" star Nene Leakes has been hit with a $2.5 million million lawsuit from celebrity wedding planner Tiffany Cook. Tiffany, who runs Dream Design Weddings (she also planned Ameriie's nuptials) claims Nene promised to pay her 15% of the entire wedding budget PLUS design fees and travel expenses.
According to TMZ, Tiffany claims that NeNe's budget for the wedding was $1.8 MILLION and that $889,900 went towards (design fees) and $1,750 was spent on travel. Now, Tiffany wants Nene to cough up $2.5 million to cover her remaining balance, plus damages.
In court documents, Tiffany admits that Nene put down a $18,750 down payment....but didn't pay for anything after that.
Now here's where it gets weird......
In a series of tweets, Nene claims that her wedding planner was Tony Conway and warns her followers about dealing with "shady wedding planners."  She also claims the wedding was paid for in cash (likely by Bravo) and she doesn't owe Tony anything.
We're trying to figure out why Tiffany is suing Nene, and Nene is claiming Tiffany didn't plan the wedding. Is this just some manufactured drama to get us tune into the "I Dream of Nene" when it premieres?
We guess we'll see on Sept 17th.....
In other Nene news, she tweeted that she will not being making any appearances on "WENDY"....

We're sure this all stemmed from Wendy bashing NeNe & Gregg's marriage--calling it fake and disgusting--after NeNe went on her show and they made up.  But it will be interesting to see if Wendy addresses it when her show returns in the fall.
Photos via Photos via L&S/Drexina A. Nelson