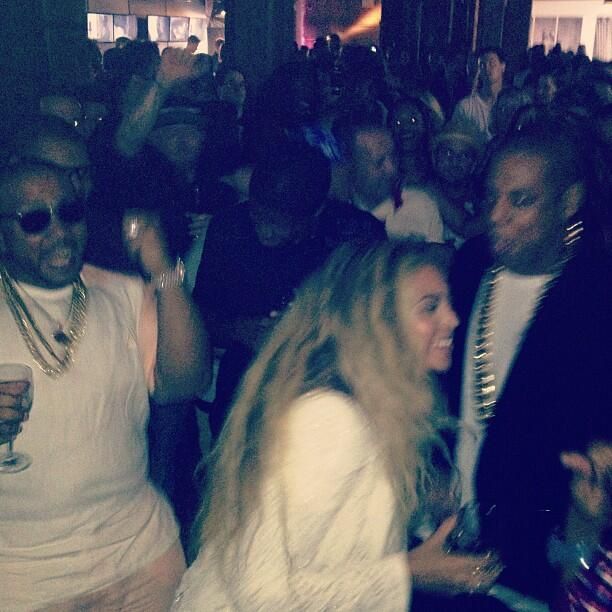 As Jay-Z, Beyonce and Timbaland celebrate with a secret album release party at Liberty Warehouse in Red Hook, BK...of what Timb calls Jay's "best album ever"....1 million lucky Samsung customers just downloaded the full Magna Carta Holy Grail album. And the very first single that was premiered on radio tonight is the opening track off the LP, "Holy Grail" featuring Justin Timberlake.
Check it inside, plus pics of The Carters at Jay's listening session Wednesday night...
Hov slid the "Holy Grail" track over to Funkmaster Flex to do a midnight premiere of his first official single.  And even though many Samsung users reported not being able to download the album at midnight as promised (Samsung tweeted that they broke the internet), everyone was able to hear this new joint via Flex's site and Hot 97.
Justin kicks off the "Holy Grail" track crooning about being so in love. And he's going out of his mind trying to figure out how the woman truly feels about him.  Jay comes in rapping a few bars and samples Nirvana's "Teen Spirit" on one of them.
Check out the full new single below:
More pics of The Carters having some fun at Wednesday night's album release party: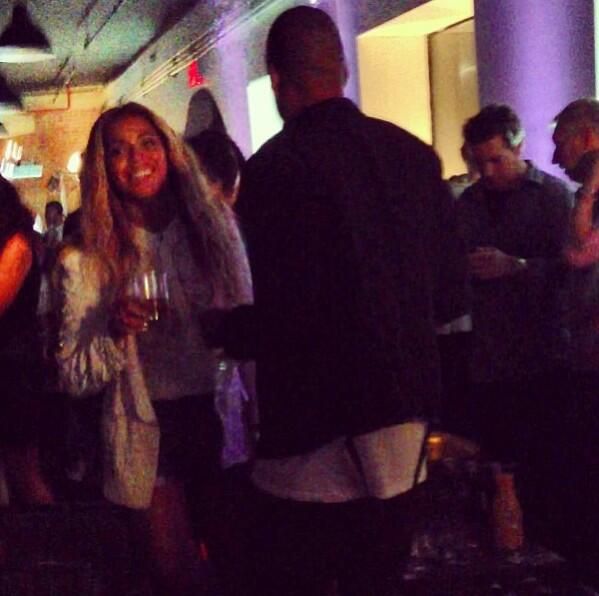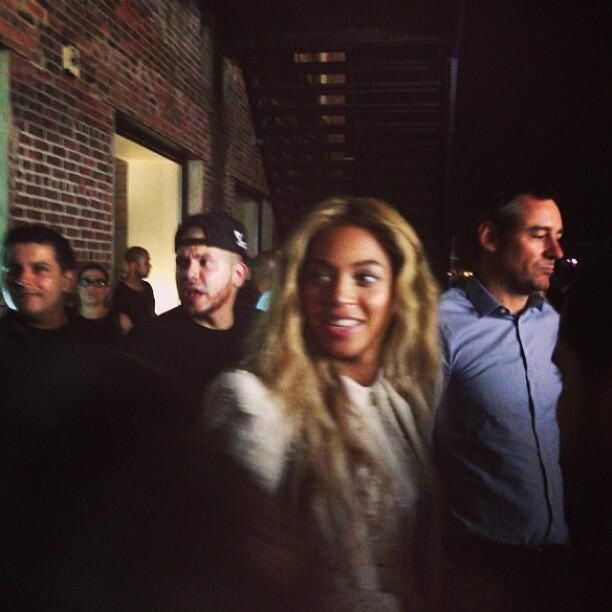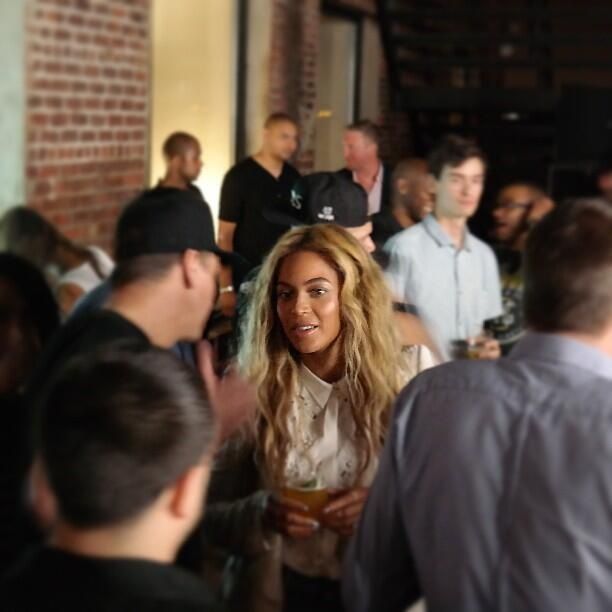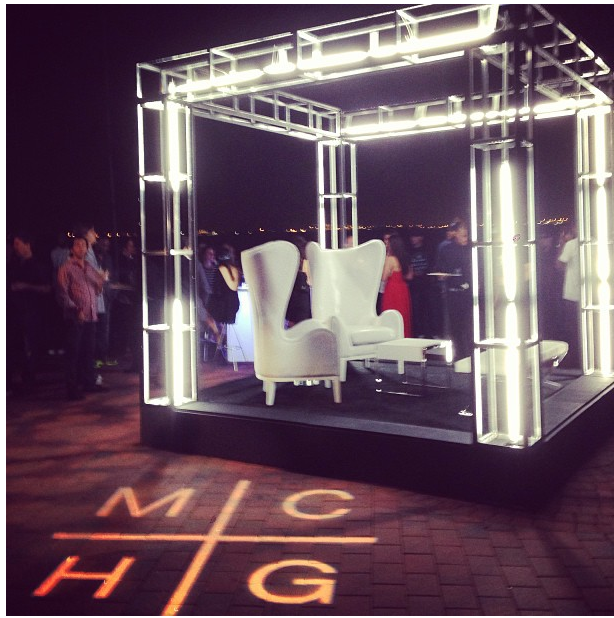 Nice! 
"All the pigeons take flight...."
@10Deep's IG/BeyonceLite's IG/Bey_Exclusive's IG