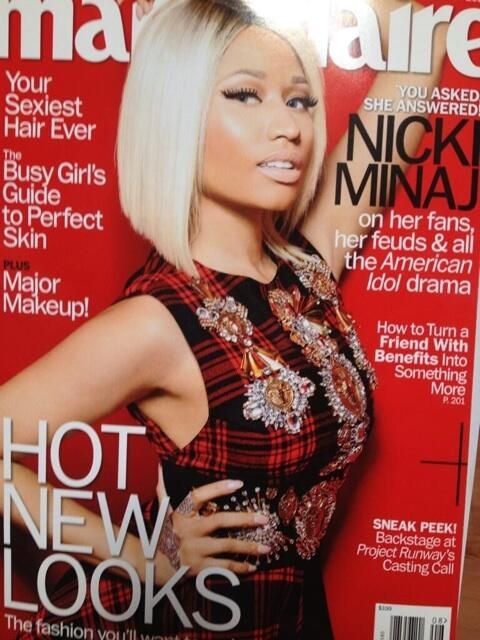 Nicki Minaj is breaking down barriers of mainstream fashion & beauty magazines as she once again covers a major mag.  Check out a sneak peek of the "High School" rapper rocking the upcoming over of Marie Claire, plus more sneak peeks of Jay-Z's Magna Carta Holy Grail, plus Justin Timberlake's "Tunnel Vision" vid....
Rocking her blonde wiggery and mohawk headpieces and sexy perforated leather body suits from LaQuan Smith, Nicki Minaj is covering the pages of Marie Claire's August 2013 issue.
The Myx Moscato owner RT'd a few fans losing their minds over what they just got in the mail today: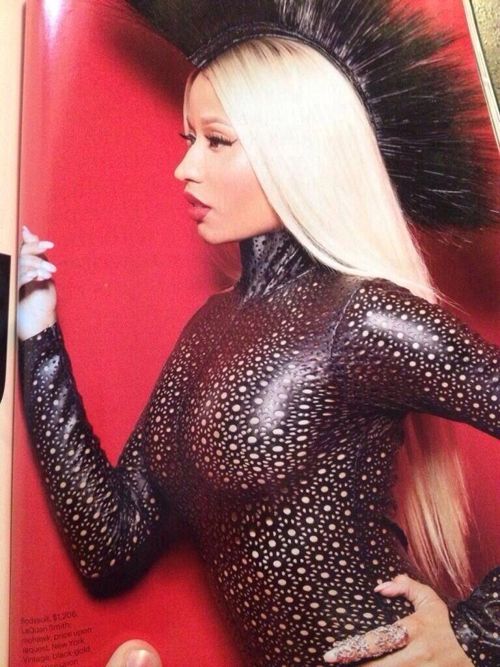 And this is what we can expect.  Finally, an edgy look we're feeling from Ms. Minaj.
Technically, Jay-Z is already platinum with his Magna Carta Holy Grail album dropping at midnight tonight.  But that hasn't stopped him from promoting it like crazy up until the very last minute.  He just dropped the lyrics to 3 more songs on the album -- "Nickels & Dimes", "SomewhereInAmerica" and "FuckWithMeYouKnowIGotIt".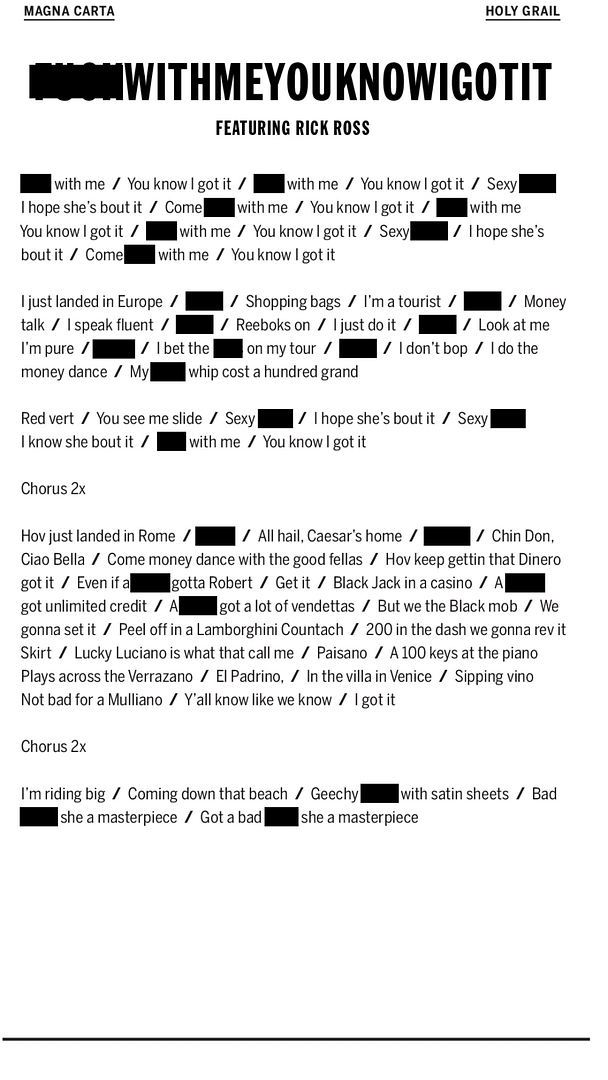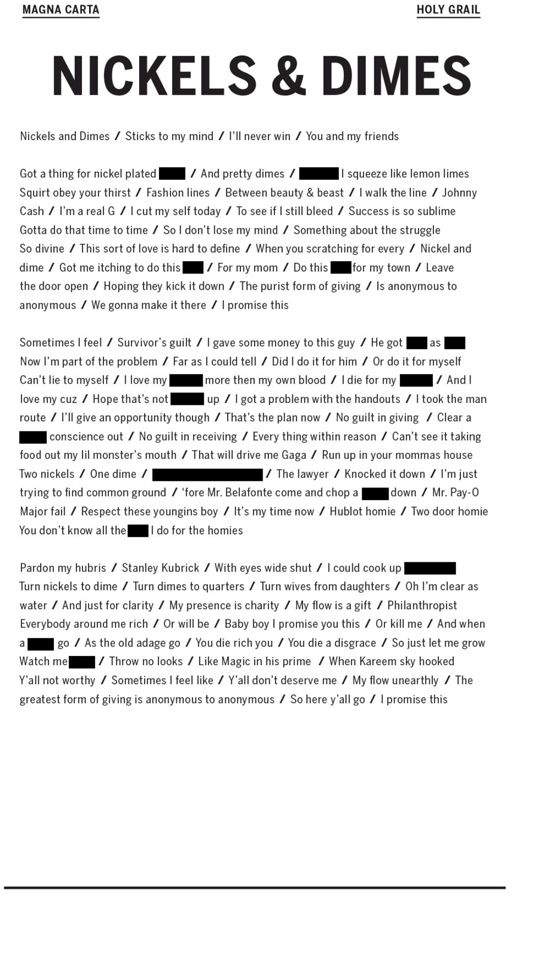 And he also dropped another video explanation, this time for his track "Tom Ford".  Check it:
Meanwhile, Jay is currently having an album release party in Brooklyn.
Finally, check out Jay's homie Justin Timberlake's brand new video for "Tunnel Vision" below:
The track appears on the 20/20 Experience.  And he's all about admiring naked women.  Check it.