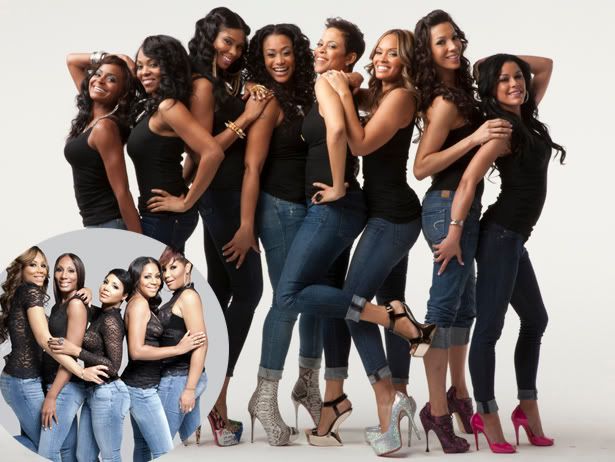 The preview of the "Basketball Wives" brand new Season 4 promo shots have a familiar look to them.  That's because The Braxton sisters did almost the exact same style photoshoot at the beginning of this year.
Decide who rocked it best inside...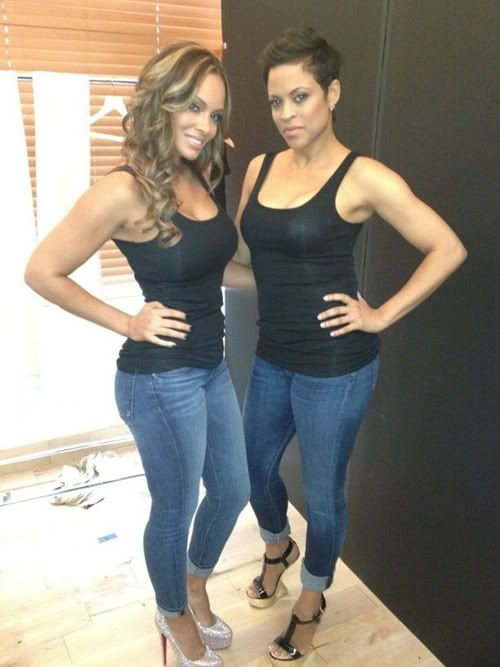 Last week, "Basketball Wives" Royce, Kenya, Jen, Tami, Shaunie, Evelyn, Suzy, and Kesha all smooshed in for a jeans and black tee and hot heels promo shoot for their upcoming season of the show.  And we're wondering if the VH1 folks got the idea from The Braxton's Today's Black Woman magazine photoshoot from earlier this year: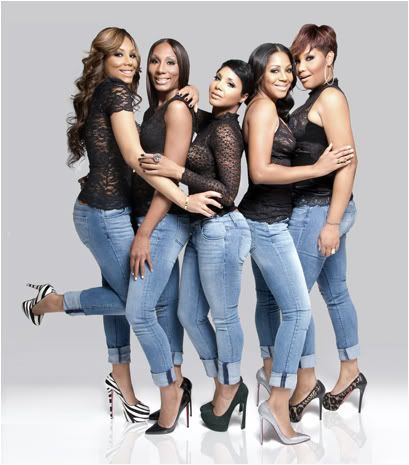 Tamar, Towanda, Toni, Trina, and Traci donned their jeans and hot pumps with black lacy blouses for their hugged up ensemble pic shot by photographer Rob Ector.
So...who rocked the shoot best?!