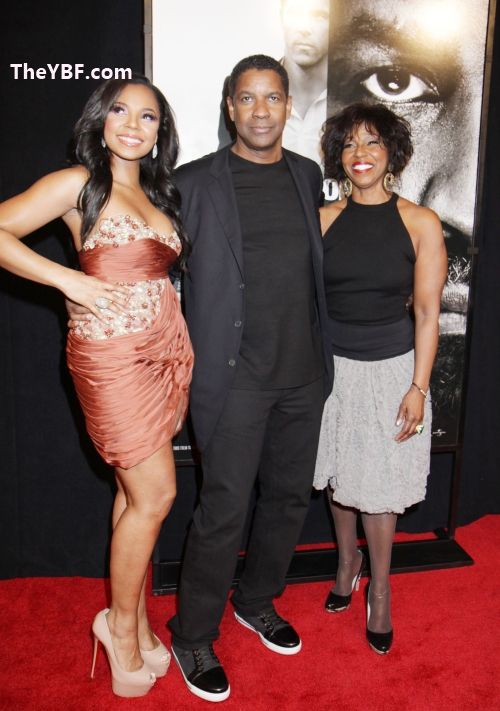 Denzel Washington premiered his brand new movie Safe House with co-star Ryan Reynolds last night in New York City.  We've got the pics of Denzy, wife Pauletta, and fab chick Ashanti all hitting the red carpet....
Last night's "Safe House" premiere at the SVA Theater saw a pretty Ashanti on the red carpet in a one shoulder dark rose colored embellished dress and light nude Louboutin pumps:
And even rocked pink eyeshadow highlights for the occasion.  It surprisingly works on her.
She hit the carpet with her momager Tina Douglass who looked great in white.
Pauletta's face is priceless.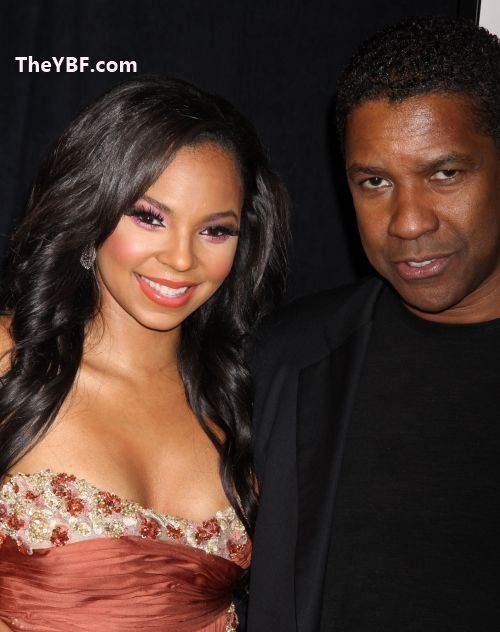 Denzel snapped some pics with Ashanti before his wife Pauletta joined in: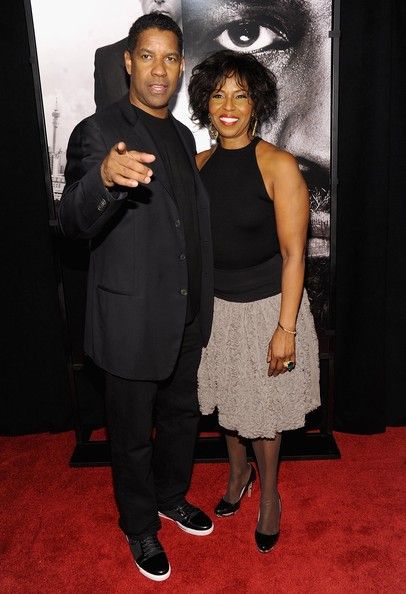 And he kicked it with his cute co-star Ryan Reynolds:
The thriller is set to hit theaters this Friday.  Who else is excited to see it?
Pics via SPLASH/FAME/FLYNET