New mom Beyoncé hit the town for the second night in a row Tuesday night.  She flaunted her fab post baby bod in a sparkling Monique Lhuillier dress as she hit up Carnegie Hall to watch her hubby Jay-Z's second charitable performance.  Pics inside...
Mommy's night out!  It's her second public appearance after giving birth a month ago.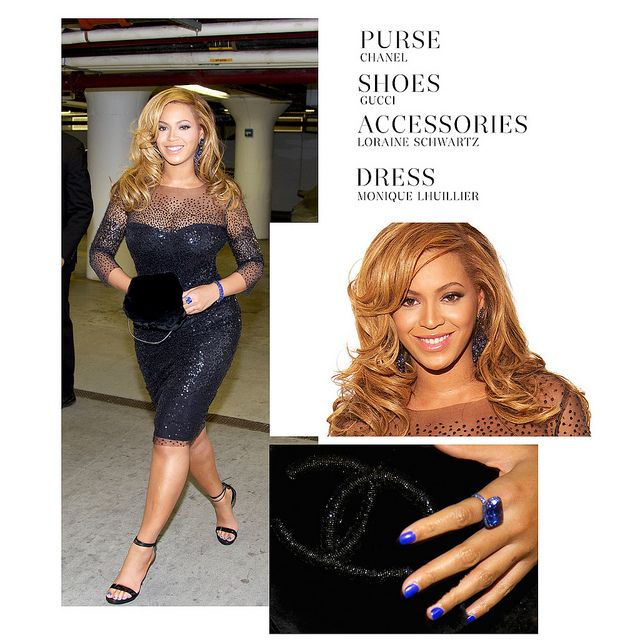 Still rocking her ginormous blue rock and electric blue nails to salute her brand new baby girl Blue Ivy, Beyonce rocked a black and sheer sparkling knee-length figure flattering dress for Mr. Carter's second big night.
With her Gucci shoes and black Chanel muff purse in tow, chick is looking happier than ever.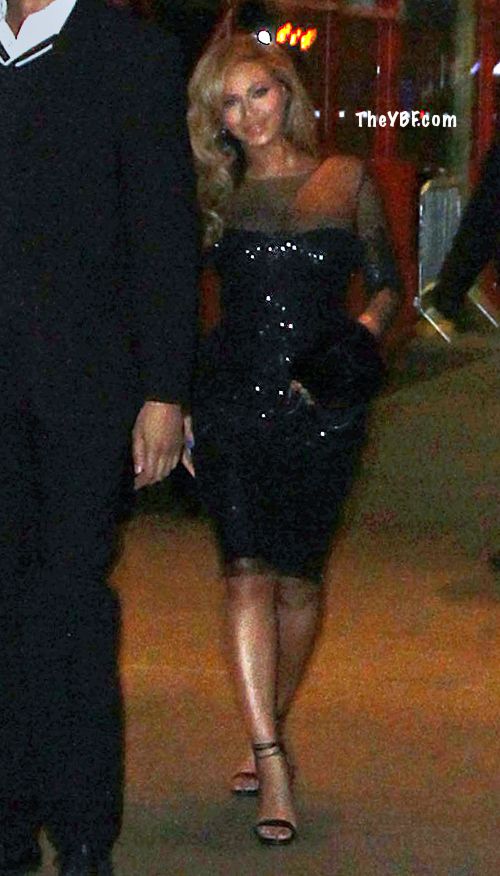 One month after birthing baby Blue, Bey is looking uber fabulous.  Chick is giving us the original "bootylicious" Beyonce from what seems like eons ago.  Loves it!
We hear several of the Giants players were at Tuesday night's performance.  And a reporter near Beyoncé in the VIP balcony section tweeted that the "Love On Top" singer teared up after Jay told the crowd "That was tough" after performing "Glory." 
By the way, Simon Cowell shot down those rumors that "X-Factor" made Beyoncé a $500 million offer to join the show.  Didn't happen folks.
Pics: Beyonce Online/SPLASH