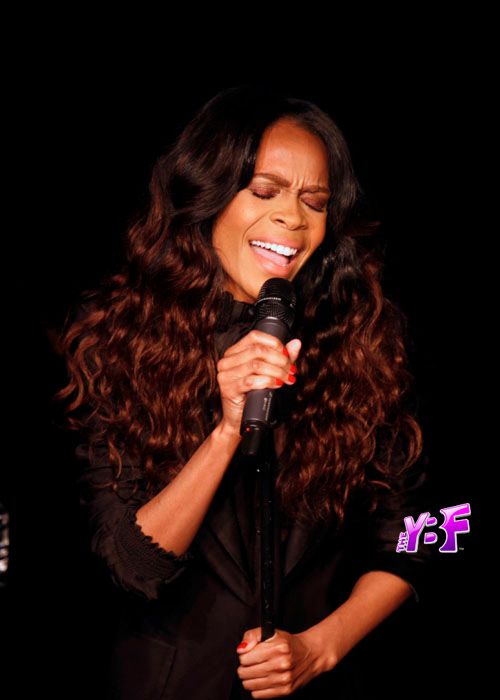 June Ambrose is still shooting her "Styled By June" VH1 series.  And we've got pics of her filming with a newly styled Michelle Williams today.  Pics inside....
After their Broadway event last night, Michelle Williams showed off her new hair and an understated look during a performance with her band.  And she was introduced by Ms. Ambrose herself at New York's Triad Theater: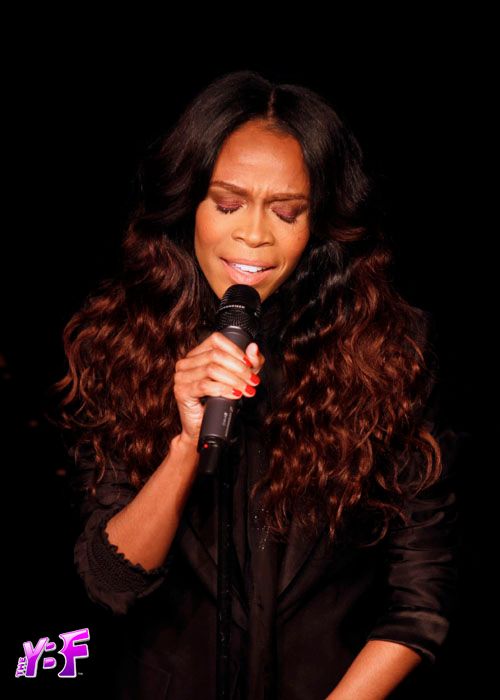 Nice.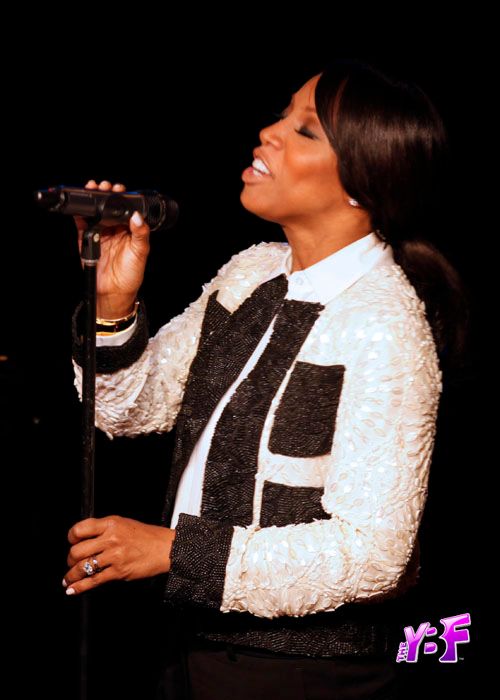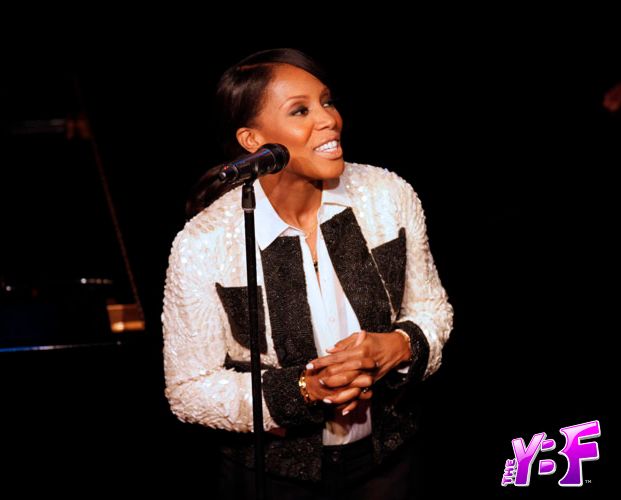 And June, who played around singing with the audience, rocked a cute black and white look.  The show airs this March.
Photographer Credit: Vinnet Bradshaw/GeniusHatesCompany.com