We've got more pics of Jay-Z & Beyonce's big night!  Check out more videos from the concert and their arrivals with Nas, Jessica White, Alicia Keys and more at Carnegie Hall and outside the 40/40 Club....
Longtime frenemies Jay-Z and Nas were spotted leaving the 40/40 club with Steve Stoute after a historic night of performing at Carnegie Hall.  It was a profitable charitable occasion as all 36,000 seats were sold out at $150-$2000 bucks a pop.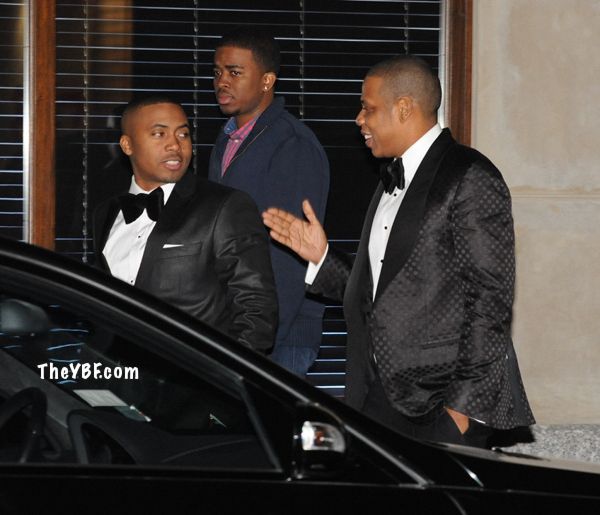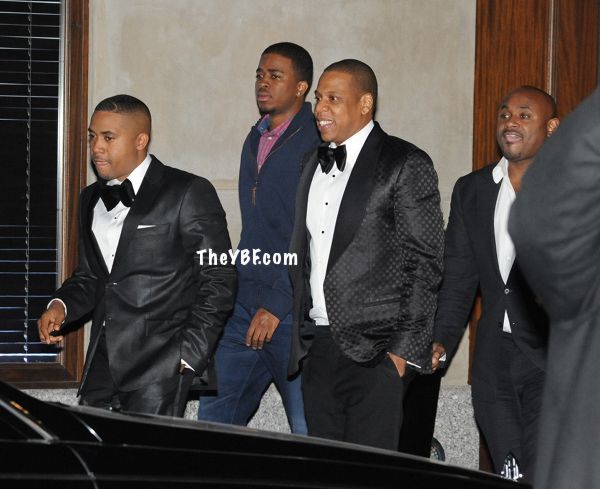 And Beyonce was spotted leaving out with her cousin Angie after her hubby as well: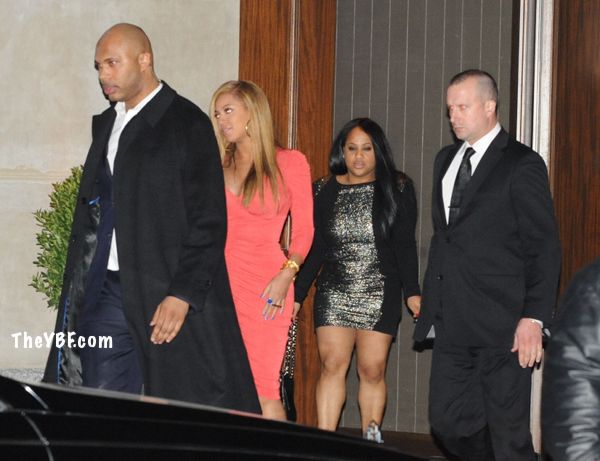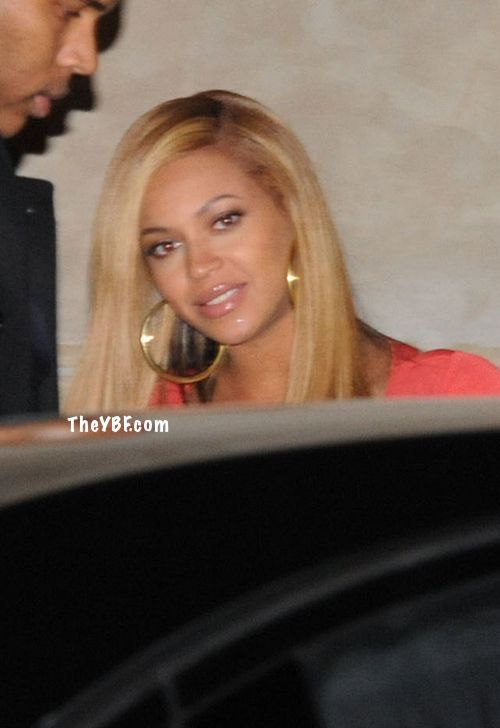 And pics of her curvalicious arrival for her first public post-baby appearance in her red hot Alice Temperly dress, Louboutin pumps and an Alexander McQueen clutch: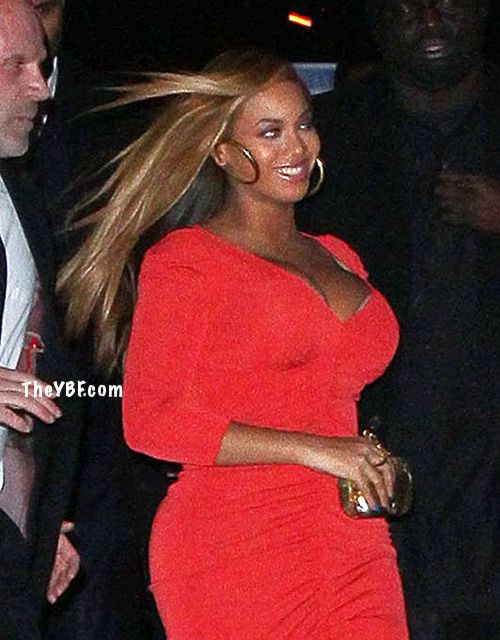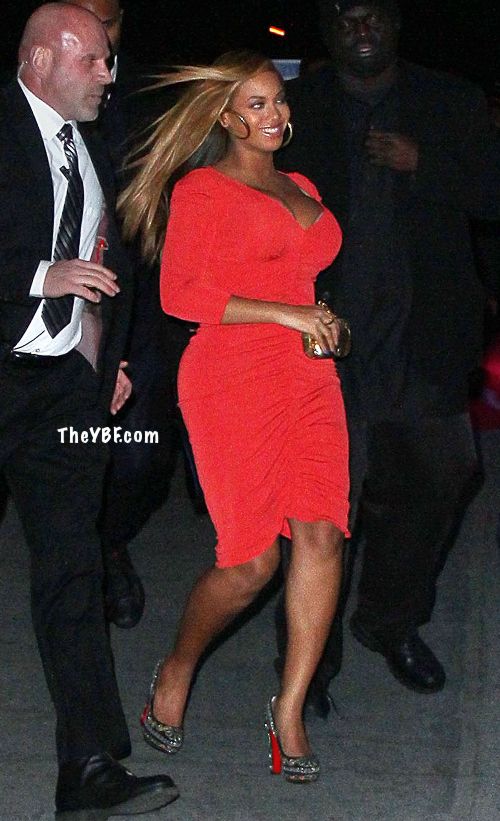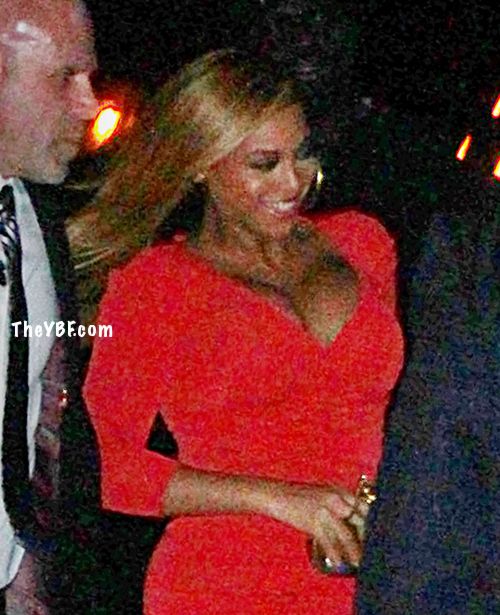 Gorgeous.
Jay, who rocked his first performance since becoming a new dad, was also spotted leaving out of Carnegie in a black dotted tux after his big night: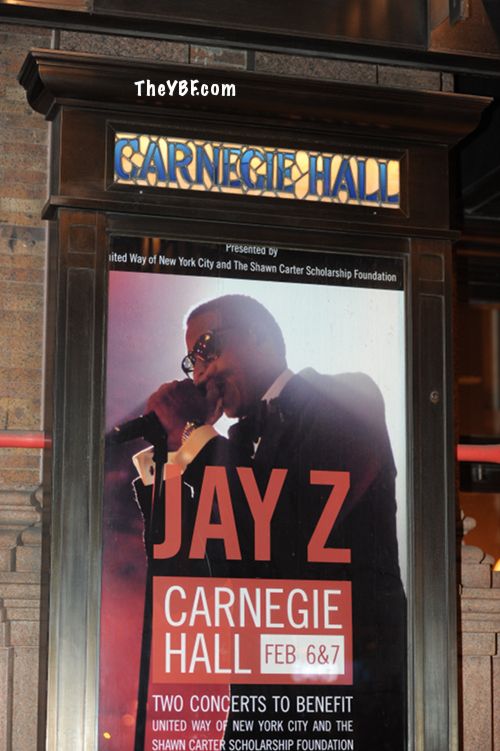 Lookin' good Jay.
Alicia was spotted arriving before hitting the stage with Jay.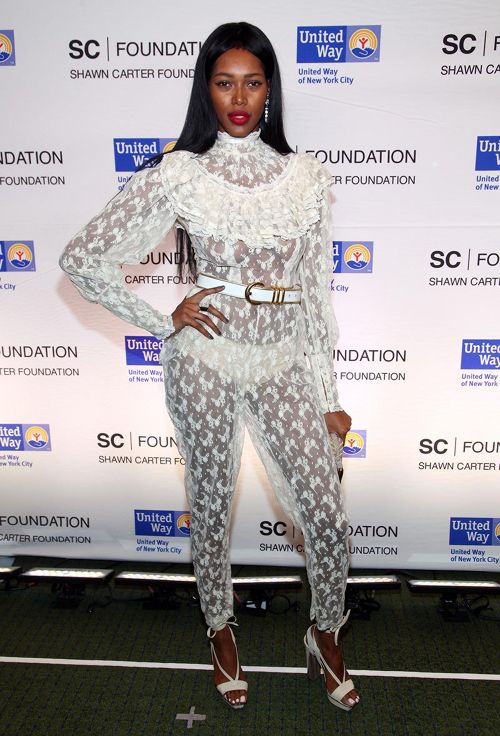 And Jessica White was spotted inside in a totally sheer white jumpsuit with strategically placed ruffled lace.  Not loving it at all.  It's horrific actually.  But do you boo.
Here's video of Jay hitting the stage with Alicia for "Empire State of Mind":
And Alicia and Nas:
Check out the Carnegie Hall performance pics/video and Beyonce's MAJOR arrival in case you missed them HERE and HERE.
Pics via SPLASH/INF