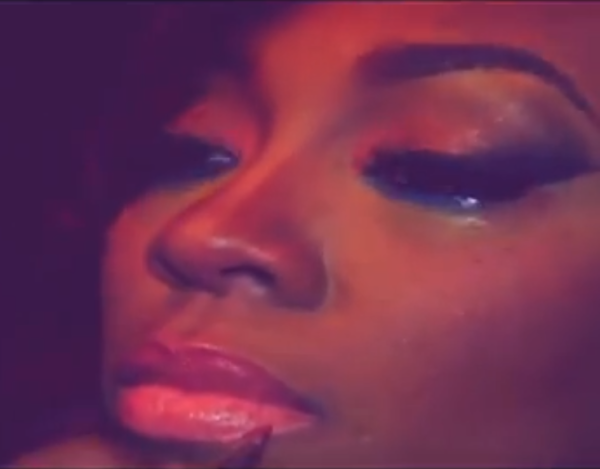 K. Michelle dropped a video for "Half Of It", a track that may or may not appear on her upcoming Rebellious Soul disc. See her rendition of the Rihanna track inside...
In anticipation of her upcoming Rebellious Soul disc (July 30th), reality tv songstress K. Michelle follows up"V.S.O.P" with another buzz-worthy track, "Half Of It".  The song is actually an Emeli Sande-penned "Half of Me" track from Rihanna's Unapologetic album, but in her version, K. Michelle takes a few liberties and makes it her "own" story.
In the video, fans take a peek at K. Michelle's life behind the scenes including studio nights, sold out concerts and photoshoots.  In a statement to Singersroom, K. Michelle said she's ready to put the past behind her and move forward with her music.  "I'm really at a point in my life where I wanna work on myself and just be happy. I don't want any drama. I just want to create that music that makes you feel so good."
She also announced that Rebellious Soul will feature collabos with R. Kelly and Elle Varner.  
Watch the video here: