Nicole Murphy continues to inspire "body" envy while she and Michael Strahan bask underneath the Hawaiian sun.  Watch the hot mama break a sweat while paddle-boarding inside...
Reality tv star Nicole Murphy and fiance Michael Strahan were spotted out for another day on the beach in Maui.  They're all about the beach for their Memorial Day Weekend vacay.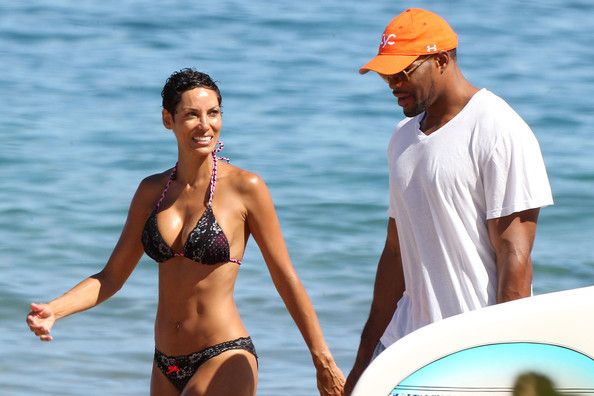 We know Michael has a sexy bod underneath that t-shirt, but he let Nicole body do all the talking.  Maybe they should take a page out of Phaedra & Apollo's book and do a couples' workout DVD...
Nicole hopped in the water for a little paddle-boarding during their day out.
Perfect like a calendar shoot. Meanwhile, on Twitter, Nicole revealed that they've wrapped filming "Hollywood Exes" and it's set to premiere on Sunday July 7th, with feature Daphne Wayans and Micka Lawrence as new castmembers.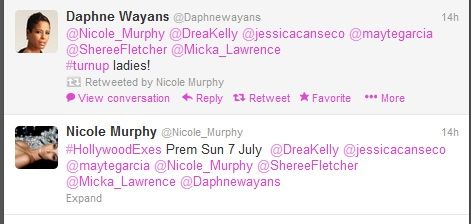 The Randomness:
1.  Chauncey Black sues Teddy Riley over the use of "Blackstreet" name.  Story.
Photos via Stewy / starsurf / Splash News / PCN