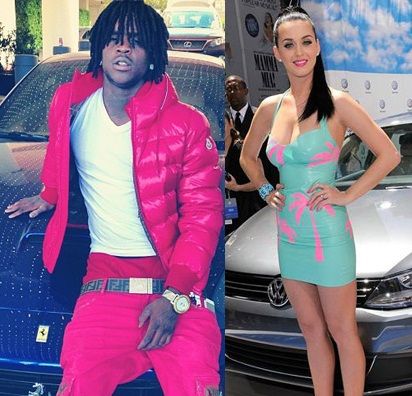 The TWITTER Beef between Chief Keef and pop princess Katy Perry has officially ended. See their word exchange inside and listen to Ray J re-tell the story of that infamous fight with Fabolous in Las Vegas.
In case you missed it, Chief Keef has been having a pretty eventful week.  First, he was arrested in Atlanta for smoking weed in his hotel room, then, he used his Twitter account to threaten one of the world's biggest pop princesses.
Earlier in the week, "Teenage Dream" singer Katy Perry tweeted her disapproval of Chief's latest hit.....and he got HIGHLY offended.  She said,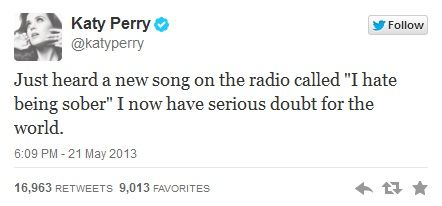 Although Katy's statement was very "general" and didn't directly insult the rapper...he really got pissed.
After she got wind of the tweets, Katy did not want to rumble with the rapper (who has an extensive arrest record) so she apologized (though we don't think he deserved one).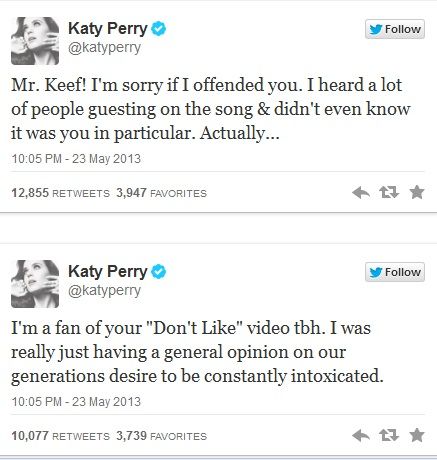 After the weed smoke cleared...Chief may have realized that he overreacted to Katy, so he retweeted her apology and added, "Oh Im Sorry Too Then".
SMH....why are these gangsta thugs ALWAYS the most sensitive? 
And on the radio:
Ray J continued hit press tour through NYC to discuss his hit "I Hit It First" and his new gig on "Bad Girls Clubs All-Star" this morning.  But before he and The Breakfast Club could get to new business, he had to clear up a few things from his past.
When asked about his ex-Kim Kardashian and her pregnancy, he told the hosts,"Listen, that's not my place to even converse about that. You know what I'm sayin'?.
But the Kim K. issue wasn't the best elephant in the room. Nearly two years ago, Ray J called into the broadcast and went on an infamous rant about smacking up Fabolous and threatening to have the Booty Goons rape him. Of course....he HAD to clear that up!
On the fight with Fabolous:
That was like a 'Hangover' movie. It was a real bad night. It was a mixture of bad stuff. It was alcohol. Everything else, I blacked out. If i didn't call the radio station, i wouldn't remember it happened. All my friends was laughin'.


On threatening to have him "touched" by the Booty Goons:
It was a bad night and Fab know, I was turnt up. Listen, Fab is a good dude. It was a turnt up weekend.
Listen to the "sober" interview above.