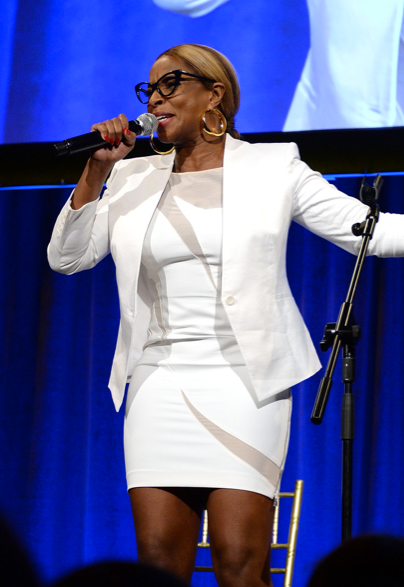 Mary J. Blige has a steep hill to climb when it comes to fixing her messy finances.  Get the deets on her $3.4 million tax lien and a recap of her other money woes inside...
Fans of Mary J. Blige may be getting a really GOOD album in the future, because the "411" is there's more "Drama" in the "Life" of "Mary".   You like that good wordage huh?
You'll recall that folks have been concerned about Mary's finances for many many years. First, we had reports that her charitable organization FFAWN (Foundation For The Advancement Of Women Now, Inc.) failed to make good on a few loans, and then we heard rumors that MJB was falling behind on her rent in NYC. Now...we're getting the full story on what she owes Uncle Sam. Here come the Growing Pains: TMZ reports that she owes for the years 2009 ($574,907.30), 2010 ($2,203,743.53) and 2011 ($647,604.60) totaling $3.4 million!
To pay off that bill, the Queen of Soul will need The Breakthrough. And don't forget, she still owes $901,769.65 in back taxes to the state of New Jersey and she allegedly defaulted on a $2.2 million bank loan! Hmm...it might be time for a new collection of Bad Boy remixes.  Lawd Mary!
The Randomness:
1.  Sinbad files for bankruptcy....again!  Story.