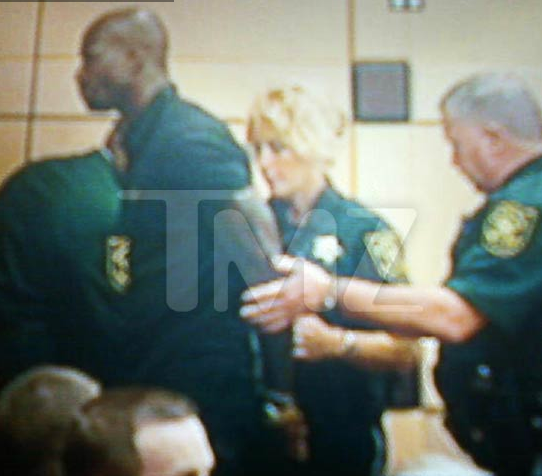 Former NFL star Chad Ochocinco was JUST hauled off to jail after a judge in Florida determined he was in violation of his parole.  Find out why Chad's behind bars inside....
Earlier this morning, Chad Ochocinco appeared before a Broward County judge in Florida after allegedly violating his parole that originallu stemmed from a 2012 arrest for a domestic violence dispute with now ex-wife Evelyn Lozada.
According to TMZ, a judge determined that Chad had indeed violated his parole after he "...failed to report to his probation officer on 2 occasions AND failed to show proof of enrollment in a domestic violence education class."  Chad has been jailed and his bail will be set momentarily. But....there's more.
Chad's also in dire financial straits since he no longer commands a baller's salary, yet's he STILL obligated to make $5,420 per month child support payments to baby momma Amanda Pearson!  Unfortuantely...he can't really afford them.
In recently filed court documents, Chad is begging the courts to reduce his obligations now that he "finds himself without a contract and without a team. Simply [I am] unemployed."
We know America loves a redemption story....but Chad has a steep hill to climb. 
Totally broke after being one of the cockiest and flashiest NFLers in the league?  Chile cheese....
Photo: TMZ