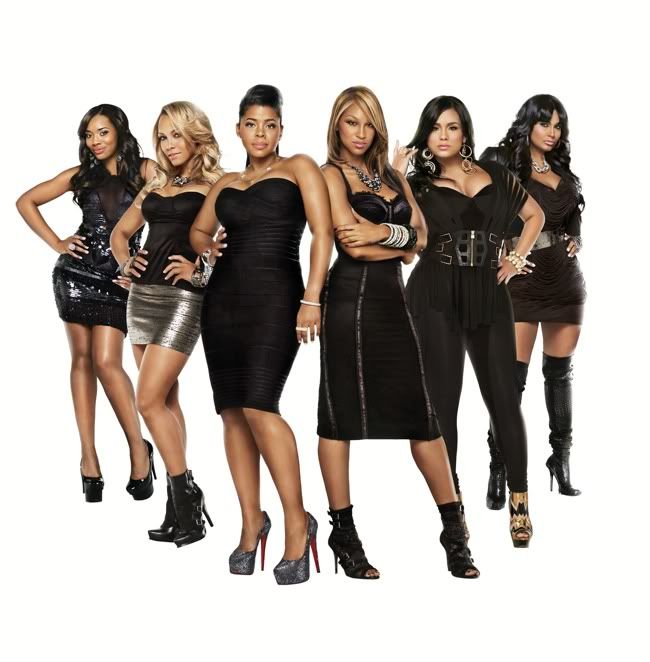 Get ready y'all...."Love & Hip Hop" is headed to ATL for a spinoff!  Deets inside, plus a sneak peek of Chrissy reading Yandy her rights on the upcoming semi-reunion show....
"Love & Hip Hop: Atlanta" is on the way...this according to VH1.  The network reportedly confirmed today that the beat-down having, ish talking, baby having, cat-fight loving show is headed down to the dirty south.
No cast has been set...but we can surely name SEVERAL people who will indeed jump at the chance to be featured on this ish.  Who do you think will be cast?
Meanwhile:
The "reunion" show is set to air February 6th.  But since the ladies, for whatever reason, couldn't bear to film in the same room together, it's done in separate clips. The drama was so extreme and the battles so intense that some cast members now refuse to be in the same room.
In the revealing one-hour special, the cast goes one-on-one with Executive Producer Mona Scott Young in which they speak candidly about this past season: Why did Somaya go missing on the show? Will Emily and Fab work it out? What did Yandy really write in her explosive e-mail? Will wedding bells really ever ring for Chrissy and Jim? And, most shocking of all, find out who quit the show and may be gone for good.
In the above sneak peek, you can see an outtake of Chrissy going in on Yandy and reminding her Yandy that she created a lane (this show) for her to get money....so she needs to check herself.  Womp.
The show airs Monday, February 6 at 8PM ET/PT.
The Randomness:
1.  Drake is getting sued by alleged ex-girlfriend Ericka Lee for using a recording of their phone call for his "Marvin's Room" track.  She says her voice on the track warrants co-writing credits.   STORY