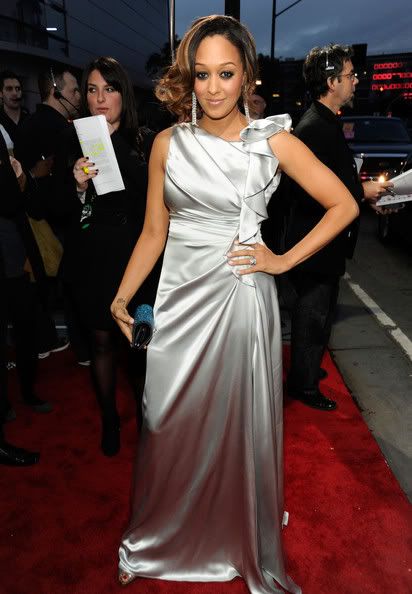 Fab chicks Tia Mowry and SAG award winner Octavia Spencer have both announced new roles in upcoming films.   Get the deets on their flicks inside and also find out what Viola Davis is up to next.....
"The Game" actress and "Tia & Tamera" reality show star, Tia Mowry, will soon star in the ABC Family movie, Mistle-Tones.  
The film centers around Tia's character (Holly) who audtions for the Mistle-Tones, a singing group her mother founded, but loses out to group leader, Tori Spelling's, best friend.  Holly then creates a new group and takes the Mistle-Tones on in a singing competition.
Sounds like Bring It On meets "Glee".  Will Tia do her own singing?
New mom Tia begins shooting the movie in two weeks in Utah.  Also, her book, OH, BABY!: Pregnancy Tales and Advice from One Hot Mama to the Next will be released on May 14.
And in other movie news.....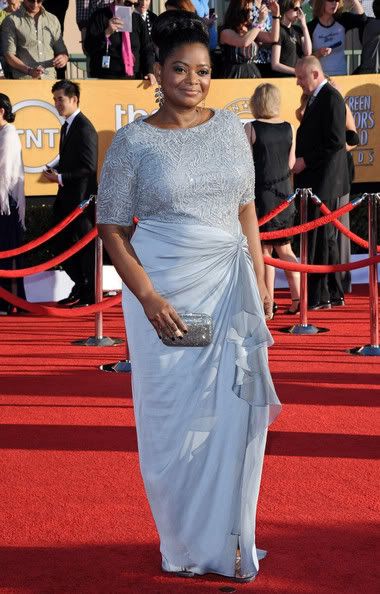 The Help star Octavia Spencer has signed on to join Kang Ho Song, Chris Evans, John Hurt and Tilda Swinton in Snow Piercer. 
The Joon-Ho scripted flick is about a failed experiment to stop global warming which kills off all life on the planet except for the inhabitants of the Snow Piercer, a train that travels around the globe and is powered by a sacred perpetual-motion engine. The main conflict of the sci-fi flim is based on the class system that evolves on the train and the revolution it leads to.  
Oscar nominee Octavia will play a passenger who joins the revolt in order to save her son's life.
Also on her plate, she begins shooting Diablo Cody's (Juno) unnamed project in March, then moves to Snow Piercer at the end of April.
BONUS:
Octavia's The Help co-star Viola Davis has also announced new movie plans.  She's signed on for two new films, Ender's Game and Beautiful Creatures.
In Ender's Game (set for a March 2013 release) Viola will play a military psychologist in the sic sci-fi film which also stars Asa Butterfield, Harrison Ford, Hailee Steinfeld and Abigail Breslin.
And in Beautiful Creatures (a teenage love story) she will play a librarian.
Congrats Viola!