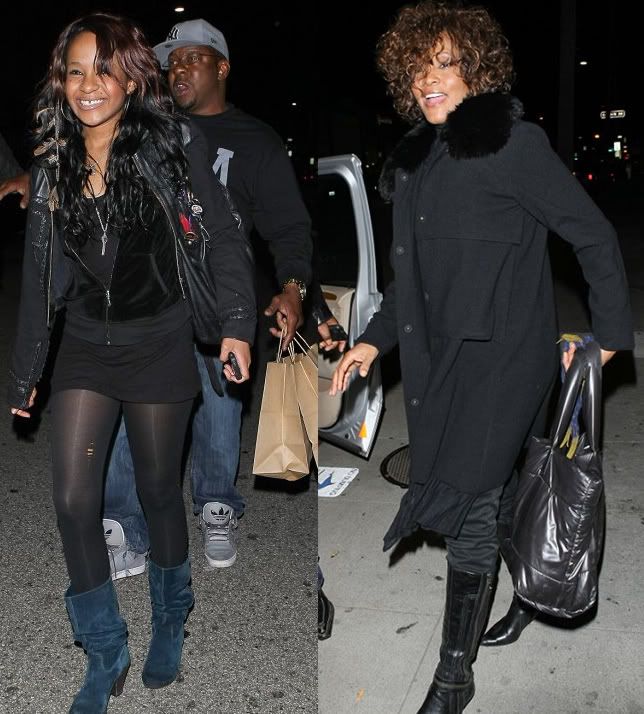 It's been umpteen years since we've seen these two together out in public.  But everyone's favorite poster couple for that Hollywood Hood love...Bobby Brown & Whitney Houston...are totally different people now.  So the twosome reunited for a normal dinner with the only daughter they have together, Bobbi Kristina.
Bobby was also spotted out with his fiancée, Alicia Etheridge, and their baby boy Cassius.  Pics inside...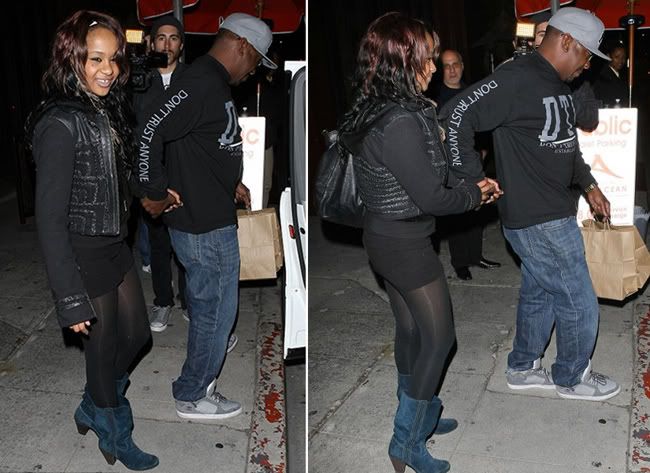 Bobbi Kristina is looking all grown up in her mini skirt and tights and navy boots as she went to dinner at a trendy Beverly Hills eatery.  She turns 19 next month (just made myself feel INCREDIBLY old as I vividly remember when this chick was born).  And looked happy as pie to be kicking it with her parents-drama free.  Well isn't that sweet.
Whitney, who won custody of Bobbi Kris following the divorce with Bobby having visitation rights, left out the restaurant alone after Bobbi left out with her dad to head home.  And now that Ms. Bobbi Kris is officially an adult, she's free to do as she pleases...especially when it comes to spending time with both her parents.
Earlier in the day, Sparkle star Whitney made a run to the doctor's office: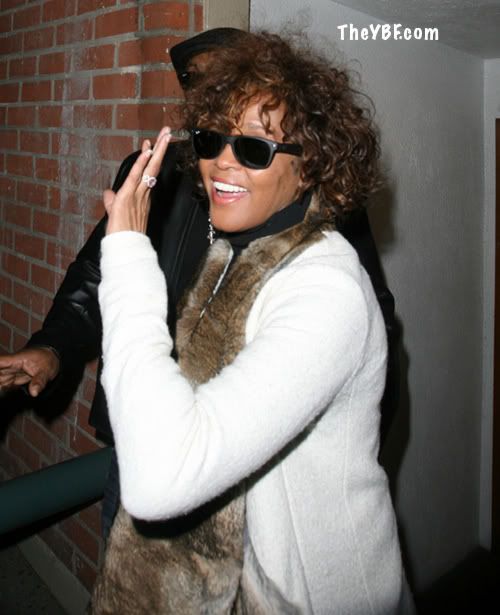 And was all smiles as she waved to her fans.  But looked suspiciously out of it once she got into her awaiting car: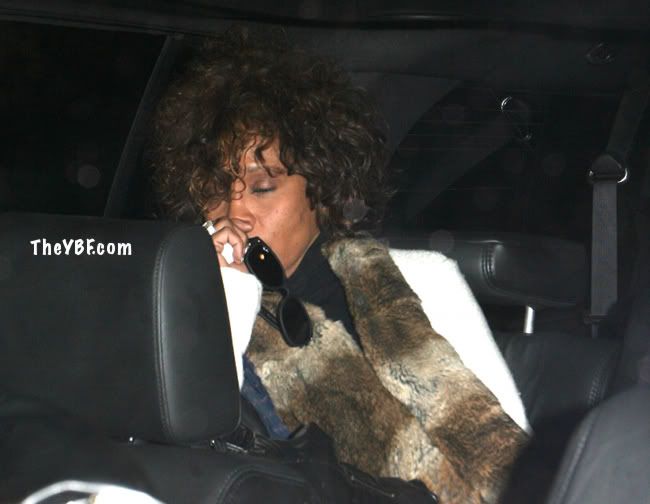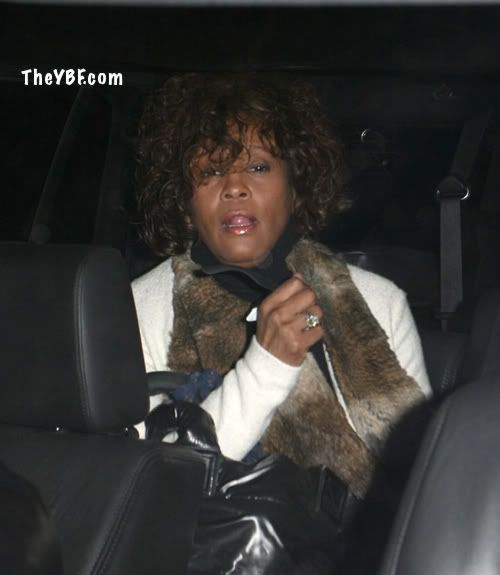 And an even more suspicious diamond ring on her ring finger.  Hmmm....
Meanwhile, before dinner, Bobby B. was spotted out with his new fam--his fiancee Alicia Etheridge and their 2-and-a-half year old son Cassius: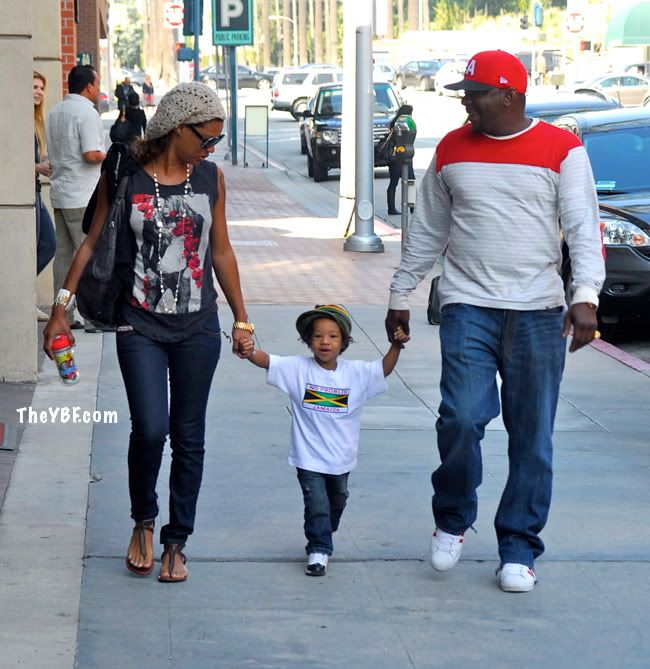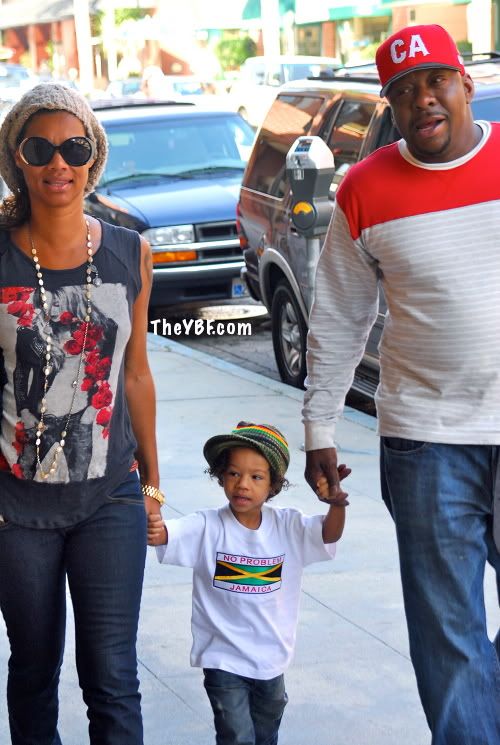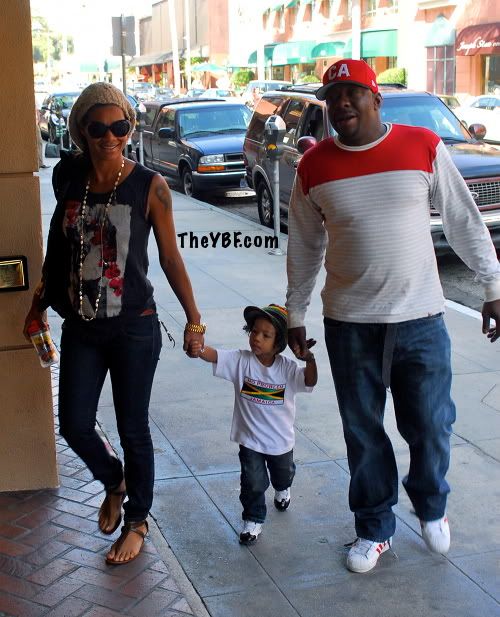 Aww little Cassius has grown up so much.  Cute kid!  And hopefully Bobby's still on board for the upcoming New Edition reunion tour the group is planning...
Pics via SPLASH/INF